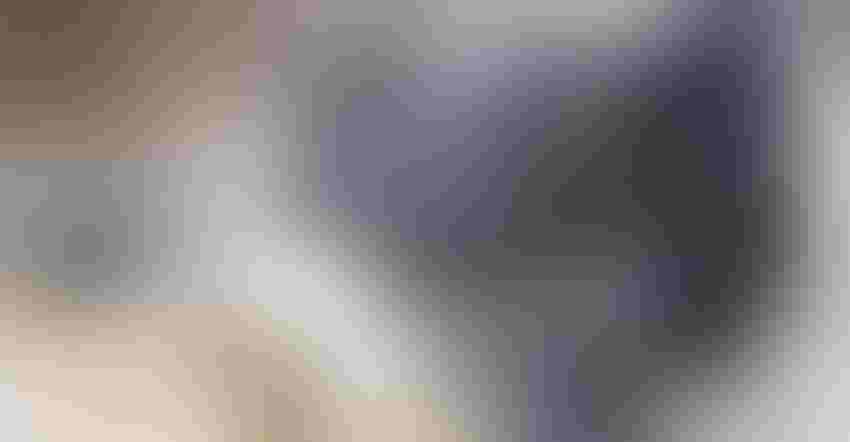 KEEP COWS COOL: Provide cows with additional water and shade in the afternoon and evening.
Farm Progress
Preventing heat stress in cattle is very important. While the weather may not seem very warm to you, it may feel different to your cattle. It is estimated that farmers lose almost $100 per dairy cow per year, assuming a $13 per cwt milk price, due to heat stress even when heat abatement strategies are used. That estimate skyrockets to $167 per cow per year when heat abatement strategies are not used.
It is also known that calves born to cows suffering from heat stress weigh an average of 17 pounds less. Reproduction rates of cattle affected by heat stress are also lower compared to cattle not experiencing heat stress.
Due to the economic loss caused by heat stress, it's important to recognize the signs and to know how to help alleviate the symptoms in your dairy cattle.
Cows suffering from heat stress tend to bunch in the shade, have increased respiratory rates, slobber more, exhibit open-mouth breathing (panting), have decreased milk production, have decreased feed intake and sweat. If you see these signs in your dairy cattle, it is important to try and reduce the heat stress they are feeling.
To reduce heat stress, avoid handling, transporting, moving or processing cattle during the afternoon and evening, because this is the hottest part of the day. You should also provide them with additional water and shade. If possible, sprinkle cows with large droplets of water to help cool them. If you use small, fine droplets, this will increase the humidity and make the situation worse, so it is important to watch your droplet size. Also, for dairy cows that are confined and experiencing heat stress, make sure you increase ventilation.
Early intervention
At first signs of heat stress, implement the previously mentioned tips to reduce stress. Few animals can recover once heat stress becomes more severe, so early intervention is necessary.
Animals that have had past health problems, are in confinement, are heavier or have a dark hide are more susceptible to heat stress. Make sure you keep an eye on these animals.
It is important to realize that heat stress is determined by ambient temperature and relative humidity. Therefore, moderate signs of heat stress may occur when the temperature is between 80 and 90 degrees F with the humidity ranging from 50% to 90%. However, high-producing cows can show signs of heat stress at lower temperatures.
According to a National Animal Health Monitoring System dairy study, 75.7% of all dairy operations provide fans for the lactating herd. But only 47.7% provide fans for dry cows. Sprinklers are provided to the lactating herd on 25.5% of all operations, yet only 10.7% of dry cows are cooled with sprinklers. These statistics indicate that cooling dry cows is less important.
Research from the University of Florida has shown that cooling dry cows during the summer heat can lead to an average of 11 pounds more milk per day throughout the entire next lactation. They also found an overall increase in animal health and feed efficiency in early lactation. Calves born to cows that were cooled during their dry period have better weight gain and health compared to calves born to cows that were not cooled during their dry period. There is also evidence that heifers born to dams that were cooled produce more milk in their first lactation.
Heat stress is important to your bottom line today and into the future. It is important to recognize the signs of heat stress and how you can proactively alleviate heat stress in your herd to positively impact your bottom line.
Schlesser is the Extension dairy agent in Marathon County, Wis. This column is provided by the University of Wisconsin-Extension Dairy Team.
Subscribe to receive top agriculture news
Be informed daily with these free e-newsletters
You May Also Like
---