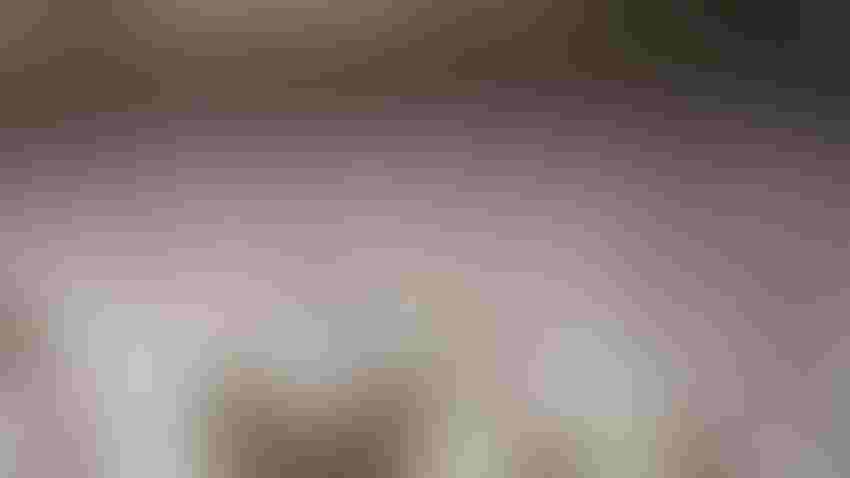 INFLUENZA: Highly pathogenic avian influenza has shown up in Iowa poultry flocks this month, with the spread from migratory birds.
DarcyMaulsby
Highly pathogenic avian influenza has resurfaced in the Iowa poultry flock recently, with outbreaks confirmed at three farms by the Iowa Department of Agriculture and Land Stewardship. As the migratory birds start moving in the flyways, the spread could continue.
"While we haven't had any positive cases in Iowa since March, we know the disease has not exited the wild bird population," says Mike Naig, Iowa secretary of agriculture. "As the wild birds fly south for the winter, we are starting to see outbreaks in the domestic flocks. It is something bird owners need to be aware of."
Just how the disease is entering the domestic flock is unsure, as poultry farms have ramped up biosecurity since the outbreak began in 2022. "Thankfully, we aren't seeing the spread laterally between buildings on the same farms, which would indicate a spread by the people, feed trucks and other vehicles going from one site to another — but we need to figure out how exactly the disease is getting in these barns."
Disease outbreak has affected millions of birds
The first major outbreak of HPAI in the U.S. was in 2015. Fifty million chickens and turkeys were affected by HPAI, with an economic loss of approximately $879 million. The 2022-23 outbreak in Iowa alone affected more than 15.9 million birds, and the most current outbreak led to the death of 98,350 birds in Buena Vista, Pocahontas and Guthrie counties in Iowa.
"The variant of HPAI we are currently dealing with is different than the one we had in 2015," Naig adds. A discussion of a new vaccine to fight the disease has been ongoing, but Naig says it isn't a viable option as it would also affect trade.
Iowa is No. 1 in the nation in egg production and seventh in turkey production. He says while a vaccine could be an option, it would be a discussion needed between IDALS and USDA officials before it would be viable.
Eradication of HPAI would be the best for the poultry industry, but with the migration continuing, Naig says biosecurity on both poultry farms and around backyard flocks will help prevent and limit the spread of the destructive virus.
How birds are affected; no human health concern
Signs of HPAI include sudden bird death; lethargy and lack of energy and appetite; decrease in egg production; swelling of the head, eyelids, comb, wattles and hocks; difficulty breathing; coughing, sneezing and nasal discharge; stumbling or falling down; and diarrhea. If a producer suspects a sickness in their flock, they should contact the herd veterinarian immediately.
While many birds have died or been put down to prevent spread of HPAI, there is no public health concern, according to the U.S. Centers for Disease Control and Prevention. It is safe to eat properly handled and cooked poultry and poultry products.
Subscribe to receive top agriculture news
Be informed daily with these free e-newsletters
You May Also Like
---