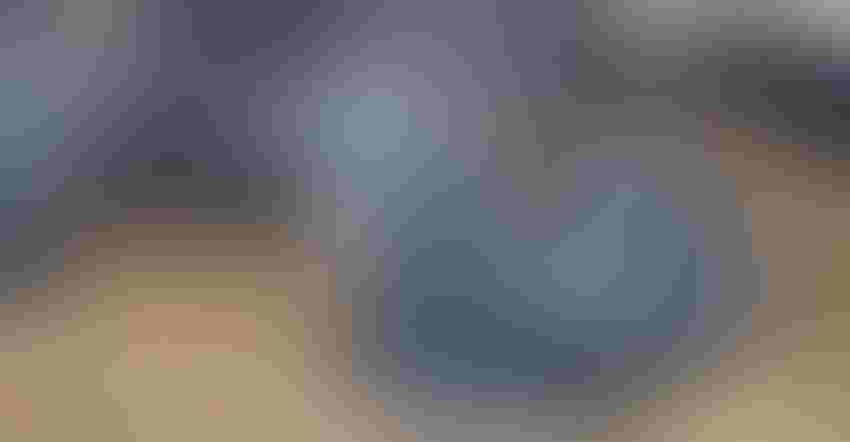 FOCUS ON CATTLE: Addressing concerns of the entire cattle industry from feedlot to pasture is the priority of NCBA this year. The organization continues to look at market stability and price discovery issues.
Mindy Ward
NCBA President Jerry Bohn shares priorities for his organization in the coming years to protect the business climate and profitability of the nation's cattle producers.
The Kansas cattleman shares thoughts on seven priority areas for NCBA in his own words:
1. On cattle markets. "Cattle markets have been under pressure for two years. It started with the Holcomb fire in 2019. We barely were getting over that and then we had the COVID shutdown. And I think we're still feeling the negative effects of the cold weather that also backed up cattle again. We are getting through some of that."
2. On price discovery. "NCBA has a task force made up of all segments of the cattle business working on markets and price discovery. Value-based marketing didn't just come about because it was easy, it came about because of the signal that needed to be sent back to the industry to produce a higher-quality product, and I think we've been successful in that.
"The number of cattle grading Choice and Prime are above 80% across the whole industry. When I started my career, if we were in the 50% to 55% area, we thought we were doing really well. And I think because of that improvement in quality, consumer satisfaction with our product and consumer demand has just exploded.
"The downside is more and more people have gone to those value-based marketing systems, the day-to-day negotiation of price has declined, and so we need to work hard try to strike a happy medium and to determine at what level that needs to be."
NCBA is using research from Colorado State as a basis of discussion.
3. On small meat processors. "We are looking at ways to help smaller meat processors, get better situated in the market — maybe get federally inspected so that they can sell beef across state lines, maybe even getting the government to provide some assistance to build some the plants."
4. On new administration. "The new administration is focused on climate and sustainability. We've got to change the narrative about agriculture and really promote the positive things that we already are doing, such as the millions of acres of land that we own and manage and operate that sequester carbon. Maybe there's a way that there can be an income stream that comes to us because of our work in sequestering carbon on our properties.
"We also need to promote the message that our beef animals upcycle; 90% of the food that beef animal eats is products that aren't edible by people — the forages, the grasses, the crop residues. Getting that message out is one of the things we intend to do this year."
5. On traceability. "Certainly, developing a viable traceability program for animal disease control is still something that's important. We think that we can do that voluntarily. NCBA commissioned a study about three years ago that identified if we can get 65% to 70% of the cattle identified, that would be a viable way of tracking if, heaven forbid, we had a disease outbreak. So, we need to continue to work on getting some legislation passed."
6. On alternative plant-based protein. "I think it's important that we make certain that they meet the same requirements that our product has to as far as inspection and promotion and labeling. I don't think it would be right for them to be able to use labels that identify our product. So I think they have to clearly show on their label when it doesn't contain real meat.
"And I think that they should be required to show all the ingredients. Where I think we win: Our only ingredient is natural, healthy beef — where theirs have a lot of other ingredients they add to try to mimic beef. I think the quality of our product will speak for itself, and we're going to continue to compete with them very well."
7. On country-of-origin labeling. "We think there's some opportunities in the voluntary area to work on that."
Subscribe to receive top agriculture news
Be informed daily with these free e-newsletters
You May Also Like
---