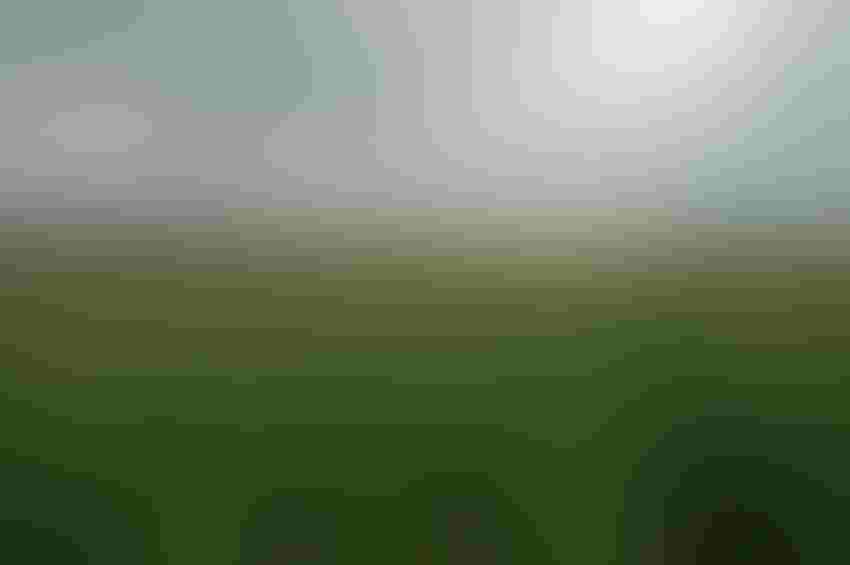 Wheat prices were finally grinding their way higher. Between Dec. 12 and Jan. 11, cash wheat had increased 25 cents, and the KC March contract had broken the $4.30 price resistance level and was slowly working its way through $4.40.  
Then (BANG!), came the Jan. 12 World Agricultural Supply and Demand Estimates of Stocks, and Seedings.
Probably the worst news was that winter wheat seedings were essentially the same as last year. The survey of market analysts indicated that the average seedings expectation was for a 9.6 percent decline.
Hard red winter (HRW) wheat seedings were expected to be 10 percent less than last year, compared to the USDA reporting a 1 percent reduction in HRW seedings (BANG!). Soft red winter (SRW) wheat seedings were expected to be 9 percent less than last year, compared to the USDA reporting a 4.1 percent reduction (BANG!).
 OKLAHOMA VICTIMS
Significantly higher than expected seeded acres was essentially a report that wheat farmers had shot themselves in the foot.
For Oklahoma and Texas producers, HRW seedings count the most. Oklahoma's 9 percent reduction in seedings was more than offset by a 6 percent increase in Texas and a 3 percent increase in Kansas. Note that in this case, Oklahoma wheat producers were the victims.
Related:Communication, pilot safety top concerns for aerial application
A side issue is the drought conditions in the HRW wheat area. The 90 day (three month) NOAA forecast is for below average precipitation in Oklahoma, Texas, and Kansas. Above average temperatures are projected for Oklahoma and Texas.
The U.S. Seasonal Drought Outlook Monitor projects that, for the next 90 days, drought conditions will persist in much of Oklahoma, the Texas Panhandle, and southern Kansas. Dry conditions may result in lower yields than harvested in 2017.
 NITROGEN APPLICATIONS
A problem with drought is that if it remains dry, like the 90-day outlook suggests, producers may be reluctant to apply nitrogen to wheat. That reluctance may resonate from both the drought and from prices below, or near, the cost of production.
Not applying nitrogen could be another shot in the foot for producers. June and July 2018 wheat prices will be partially dependent on test weight, protein, and other milling quality factors. Nitrogen is needed to produce milling quality wheat.
Another shot in the foot came from ending stocks. All U.S. wheat ending stocks increased from 969 million bushels to 989 million bushels. HRW wheat ending stocks increased from 470 million bushels to 484 million bushels. The increases are not large, but the market was expecting little to no change in stocks.
At this writing, the market is offering about $3.75 in northern Oklahoma and about $3.95 in the Texas Panhandle for harvest-delivered wheat.
  HOW MUCH YIELD?
The variable (out-of-pocket) cost of production is about $175 for 32 bushel wheat, and around $200 for 45 bushel wheat. The breakeven prices are $5.46 for 32 bushels and $4.44 for 45 bushels. Both are below the cost-of-production.
Justifying nitrogen, fungicide, and other applications with prices this low is difficult. The question is, "How much must yield increase to pay for the applications?"
If it costs $10 for the applications and the price is $3.75, a yield increase of 2.7 bushels would pay for the additional costs, and any production increase over 2.7 bushels is profit. Not realizing and using this management principle is the same as "shooting yourself in the foot."
Sometimes, like the Jan. 12 reports, something else shoots us in the foot. Sometimes — like not applying nitrogen or fungicides — we shoot ourselves in the foot.
About the Author(s)
Subscribe to receive top agriculture news
Be informed daily with these free e-newsletters
You May Also Like
---