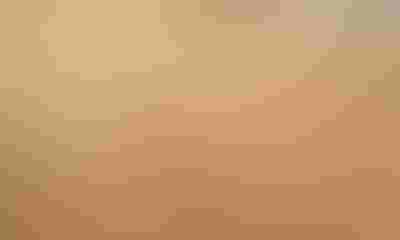 Kansas wheat growers will get a chance to reprise last year's turbulent state legislative session and engage in a discussion of what farmers might see in the next session when the Kansas Association of Wheat Growers convenes for its annual meeting on Thursday.
The session opens at 9 a.m. in the K-State Alumni Center in Manhattan.

SHARING IDEAS: Kansas wheat growers will get a chance to share their views on state and national issues at their annual meeting this week,
Also on the business meeting agenda is a review of KAWG's role in legislative advocacy and the organization's priorities, a policy resolutions session and a silent auction benefitting KAWG's scholarship fund. Proceeds from the auction go toward a scholarship to the Kansas 4-H Foundation and a scholarship to the Kansas Agricultural Rural Leadership Program.  All contributions made are tax deductible.
In addition to topics close to home, discussions regarding important national topics will be on the table, as well. With reinstated embassies both in Washington D.C. and in Havana, many politically keen eyes are focusing on Cuba. KAWG directors will discuss the organization's proposed Cuban trade resolution, as well as resolutions handling international development, farm data and wheat breeding.
The KAWG Annual Meeting is being held in conjunction with the K-State Department of Agricultural Economics' Risk and Profit Conference. While the Annual Meeting is free to attend, the Risk and Profit Conference's registration fee is $200.
The conference theme is "Dealing with Drought: The effects and economics of drought in agriculture." KAWG members are eligible to apply for a $100 scholarship to the conference. Join the Kansas Association of Wheat Growers, and your conference registration fee will be paid in full.
Breakout sessions for the conference will include "Do Kansas Farmers Pay Taxes," "Making the Most of Precision Ag and Big Data," "Managing Risk in Today's Environment," "Kansas Ag Land Values Update" and many more. General sessions will include focuses on meteorology, panels focusing on successfully managing farms under weather stress, grain and livestock market outlooks and more.
Kansas Wheat Commissioner and Syracuse, Kansas, farmer Jason Ochs will headline the Thursday evening general session, "A Conversation with a Kansas Producer." Ochs was born and raised in Syracuse. After graduating high school he enlisted in the Army, met his wife, Sarah in Pennsylvania and moved back to Kansas shortly after getting married. He attended college in Garden City, then Manhattan. His parents semi-retired in 2011 so he and his brother started Plum Creek Farms. He currently serves on Kansas Wheat Commission board and Farm Credit board.
Friday's lunch panel discussion will feature four Kansas wheat farmers: Adrian Polansky, Ron Suppes, David Schemm and Paul Penner. Adrian Polansky is the state executive director of USDA's Farm Service Agency in Kansas. He owns a 1,900-acre family farm and seed company in Belleville, Kansas. He is a graduate from K-State in 1972 in agronomy.
Ron Suppes, has been on the Kansas Wheat Commission board since 2003, serving as Chairman in 2013-2014. Ron and his wife, Shirley, farm 11,000 acres of wheat and sorghum in Lane, Scott, and Finney counties.
David Schemm, from Sharon Springs, has been active on the KAWG Board since 2002 and currently serves on the board of the National Association of Wheat Growers. David and his wife Lisa have two adult sons who also work on the farm.
Paul Penner owns a cash grain farm near Hillsboro, with wheat, soybeans, grain sorghum, corn and grass hay. A long-time member of KAWG, Paul has held many offices. He currently serves as past president for the National Association of Wheat Growers. Paul and his wife, Deborah, have three adult children and celebrated the birth of twin granddaughters in 2010.
For more information on the Kansas Association of Wheat Growers, please visit kansaswheat.org. For more information on the Risk and Profit Conference, visit agmanager.info.
Subscribe to receive top agriculture news
Be informed daily with these free e-newsletters
You May Also Like
---