Northeast Texas wheat crop disappointing; summer crops are promising
Northeast Texas wheat crop disappointing; summer crops are promising
"Cool, wet conditions have been ideal for corn development across the region. Yield prospects look very good to excellent, but we will need some more moisture to maximize yields. Grain sorghum has also benefited from the mild spring growing conditions. The earliest planted milo is fully headed and well into the grain filling process."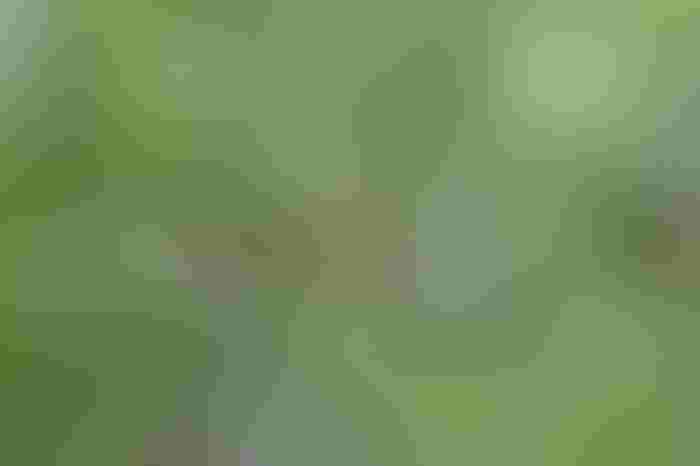 Ample moisture through winter and spring provides Northeast Texas corn and other summer crops ample moisture to get started, but more will be needed in season.Nick Smith
 I recently had the pleasure of meeting up with Jim Swart, executive director, Cereal Crops Research Incorporated, for a trip to Northeast Texas to check on the 2017 wheat harvest. Mother Nature had other plans. And who am I to complain about rain in Texas?  So we went for a drive and took a look at some of the crops in the area. 
Swart says most of the wheat has been harvested, save for a few acres.
"Wheat harvest is nearly complete, and only a few acres remain unharvested," he says. "Yields have ranged from the mid-40s to the mid-80s, averaging in the mid-50s to mid-60s. Most of the growers were disappointed with their yields and thought the wheat was better. Prolonged wet conditions throughout the winter suppressed tillering, and very heavy rust pressure were the likely culprits."
Those same wet conditions, Swart says, have been just what this region's corn crop has needed. "Cool, wet conditions have been ideal for corn development across the region. Yield prospects look very good to excellent, but we will need some more moisture to maximize yields. Grain sorghum has also benefited from the mild spring growing conditions. The earliest planted milo is fully headed and well into the grain filling process."
Cotton has made a resurgence in the area, he adds. "There is more cotton in the area than I have seen in the past 20 years. Low grain prices and Pat Pilgrim's contracting program have regenerated an interest in this crop. For the most part, stands appear to be excellent."
Here are a few photos of Northeast Texas crops.
Subscribe to receive top agriculture news
Be informed daily with these free e-newsletters
You May Also Like
---