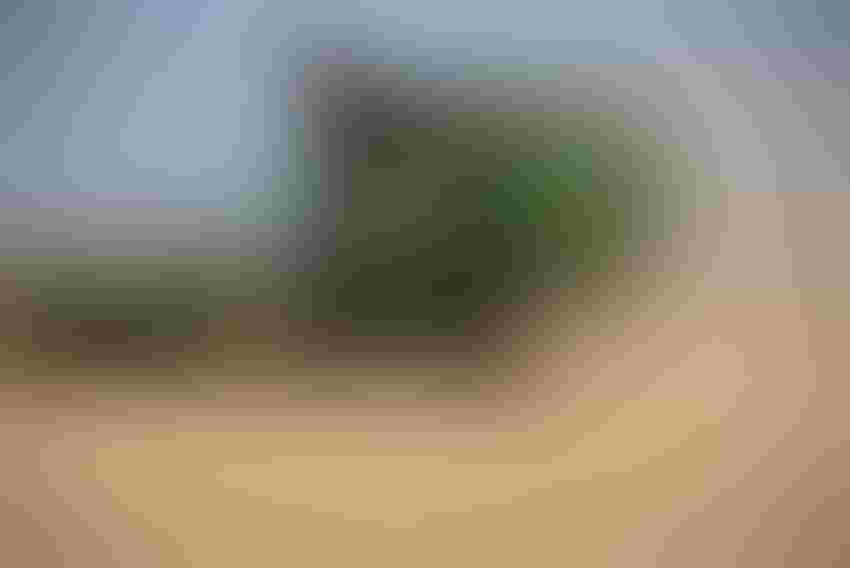 At this writing, Oklahoma and Texas cash wheat prices range between $5.00 and $5.40. With good test weight and protein, the June 2019 price could be $5.50 or higher.
Normally, by September 1, 80 percent of the world's marketing year wheat has been harvested. The harvest in the northern hemisphere is nearly complete, and the two remaining harvests that provide exportable wheat are in Argentina and Australia, which produce less than 6 percent of world production and export 22 percent of world hard wheat.
Odds are that on June 1, 2019, both the U.S. market and the world market will need wheat from Texas and Oklahoma, the point being that, at the beginning of the 2019 hard red winter wheat harvest, flour milling quality wheat may be in short supply.
To build the case for $5.50 plus prices, we need to go back to mid-December 2017, when Oklahoma and Texas prices were mostly in the $3.30 to $3.50 range. Prices were low because the wheat in storage averaged about 11 percent protein. Most wheat export contracts require a minimum 12 percent protein, and flour millers prefer 12.2 percent to 12.5 percent protein.
At mid-December 2017, the Kansas City premium for 12 percent protein wheat, compared to "ordinary" (less than 11 percent protein) wheat, was $1.60. Wheat with 12 percent or higher protein had a market value $1.60 higher than most of the wheat in Oklahoma and Texas elevators ($3.50 + $1.60 = $5.10).
At mid-December, the wheat basis in Oklahoma and Texas was a minus 83 cents. At mid-June 2018, the basis was a positive 25 cents. That $1.08 increase in the basis created most of the 2018 wheat harvest test weight and protein premium.
PREMIUM INDICATED
The August 12 WASDE (World Agricultural Supply and Demand Estimates) for wheat indicated that a test weight and protein premium should be present during 2019 Texas and Oklahoma wheat harvests. The June 2018 premium was due to a shortage of good quality hard red winter wheat.
The August 12 WASDE indicated that on June 1, 2018, 10 billion bushels of wheat were in storage (2017/18 ending stocks and 2018/19 beginning stocks). Those 10 billion bushels had relatively low protein, and were of questionable flour milling quality. Relative low prices during the 2017/18 marketing year, and the record basis during June and July 2018, support this fact.
2018/19 marketing year world wheat production is projected to be 26.8 million bushels. Total use is projected to be 27.3 billion bushels. These projections imply that all of the 2018/19 wheat production will be used, plus 518 million bushels from the carry-in 2017/18 marketing year.
In June 2019, the availability of 12-plus protein wheat with 60-pound or better test weight is projected to be the same or less than in June 2018. If that is the case, the market will need 2019 wheat produced in Oklahoma and Texas. Consequently, the market will bid up the basis and the KC wheat contract price to buy harvested wheat, just like it did in June 2018.
The caveat is that the price will be in the $5.50 or higher range only if 2019-harvested wheat has good test weight and protein. Relatively low quality wheat may result in prices being in the $4.00 range.
If Oklahoma and Texas wheat producers use management practices and inputs (nitrogen) to maximize the odds of good test weight and protein, and the weather corporates, the June/July 2019 wheat market price should be $5.50 or higher.
Subscribe to receive top agriculture news
Be informed daily with these free e-newsletters
You May Also Like
---