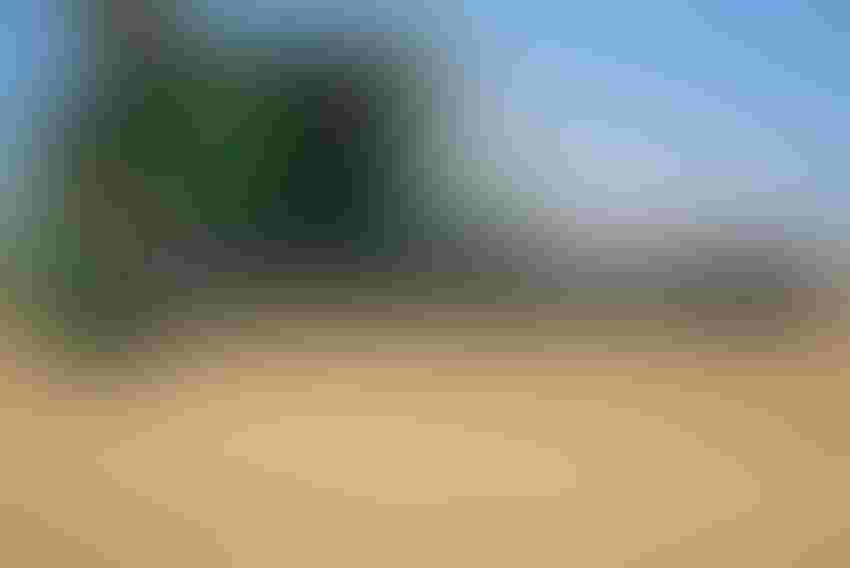 Oct. 26 reports noted that the U.S tendered two cargos (60,000 metric ton each) of wheat for Egypt. It was tendered (priced) at $219/MT ($5.96/bu) FOB (free on board vessel). Ocean freight was estimated to be about $30/MT (82 cents) making the C&F (cost and freight) to Egypt $249/MT ($6.78/bu). Oct. 29 reports indicated that Egypt bought one cargo of U.S. wheat.
The bad news was that the U.S. wheat tender was for soft red winter (SRW) wheat (not hard red winter [HRW] wheat). Then on October 30, reports noted that Russia, due to lower ocean freight costs, undercut the U.S. C&F wheat price and obtained the other Egyptian purchase.
Russia may have tendered $233/MT FOB ($6.34/bu). Russian ocean freight was estimated to be $15/MT ($0.41/bu), making the C&F price to Egypt $248/MT, compared to $249 C&F for the U.S. SRW wheat. (NOTE: 60,000 MT @ $1 = $60,000)
Another report had the headline, "Russian wheat export prices fall due to competition with U.S. wheat" (Eikon). The story reported two sources. One quoted a Russian FOB price of $224/MT (12.5 percent protein), and another quoted a Russian FOB price of $229/MT. Both prices were below the $233 reported above.
U.S. BECOMING COMPETITIVE
On the announcement of the Egyptian wheat sale, SRW prices increased 20 cents, and HRW prices increased 15 cents. After the announcement of the loss of the sale, prices fell 12 cents.
However, there is some good news. First, U.S. wheat prices may be (are close to being) competitive on the world market. Second, Russia continues to aggressively market wheat. The more wheat Russia sells, the sooner U.S. export demand will increase, thus increasing prices.
Between July 1 and Oct. 23, Russia shipped 614 million bushels of wheat. The USDA projects that during the 2018/19 Russian wheat marketing-year (July 1 through June 30), Russia will export 1.286 billion bushels. Therefore, 48 percent of Russia's projected wheat exports have been shipped and, at the current export rate, all t will be shipped by Feb. 23, 2019.
Another problem with selling U.S. wheat on the export market is the strong dollar relative to other major currencies. Since Sept. 20, the U.S. dollar index has increased from 93.5 to 96.7, which essentially increases export wheat prices by 3.4 percent.
If the dollar index was 93.5 rather than 96.7, the U.S. tendered wheat price to Egypt would have been $5.76 FOB ($211.64/MT) rather than $5.96 ($219/MT). Adding 82 cents ocean freight, the tendered price would have been $6.58 ($241.77/MT C&F) rather than $6.81. Russia, at $248 C&F, could have been priced out of the Egyptian market.
MANY COMPETING NATIONS
Argentina, Australia, Canada, Ukraine, Kazakhstan, and the European Union are also competing in the export wheat market. Ukraine and Kazakhstan ship out of Black Sea ports, so Russia does not have an ocean freight advantage.  Russia does have a freight advantage over Argentina, Australia, Canada, and the European Union in the North African and Western Asian markets.
The U.S. and Argentina should have an ocean freight advantage over Russia for Brazil and Venezuela. Reports indicate that Russia sold a vessel of wheat to Brazil and maybe a second one. Reports also indicate that Russia delivers wheat to Venezuela.
The Russian 2018 wheat harvest is complete. Its 2018/19 stocks-to-use ratio is projected to be 7.8 percent, the lowest since 2005/06 when Russian wheat exports were 392 million bushels.
The odds are that Russia cannot continue to undercut the export market. When that occurs, the U.S. is in a competitive position to capture export sales. The "joker in the deck" is the U.S. dollar index.
Subscribe to receive top agriculture news
Be informed daily with these free e-newsletters
You May Also Like
---