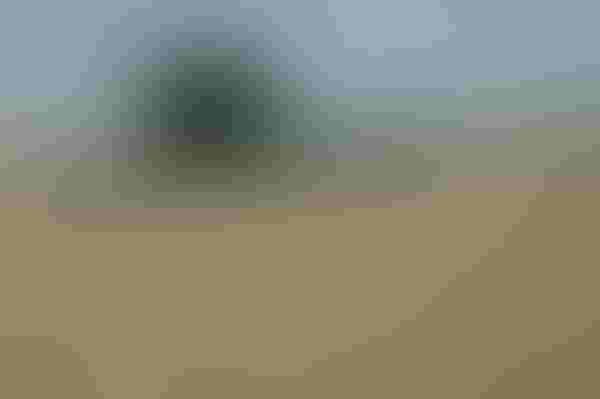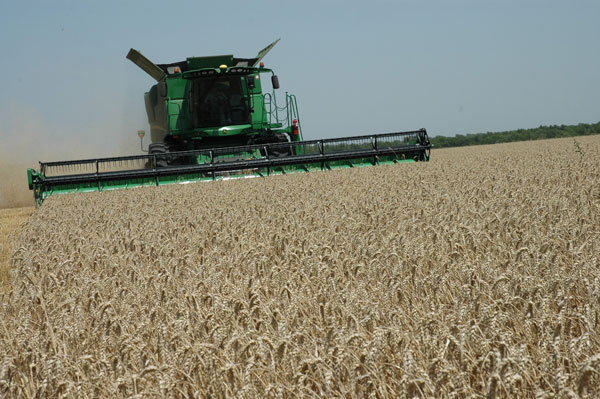 Producers who sold wheat at harvest would have received a net price of about $7.03 in 2014 and an average price of $6.36 during the last six years. The next best time for the 2014 wheat crop would have been to sell wheat in mid-December for about $6.35 ($6.10 after storage and interest).  
Selling wheat any time between mid-September and late November in 2014 would have netted about $5.50. Wheat prices increased in late November, which provided the opportunity to net slightly above $6 with $6.02 on December 15.
Selling wheat on June 20, 2014 ($7.03) and buying $7.20 call option contracts for 45 cents per bushel would have set a minimum November 2014 price of $6.58. Since prices went down, the call option contract expired worthless, and the net price received was $6.58. This result is significantly better that the November 15, 2014 cash price of $5.67. Storage and interest costs of 21 cents would then be subtracted, which produced a November 15 net price of $5.46.
 In June 2007, wheat prices broke the $5 price resistance level, and a higher price trading range was established. In September 2007, the KC nearby wheat contact price went to a high of $9.50. Nine months (February 2008) after breaking the $5 resistance level, KC wheat futures contract prices peaked at $11.70. Three months later (April 2008), the KC wheat contract price had declined to a low of $8.42. The KC wheat contract price had shifted from a $2.50 to $5 trading range to a $4.50 to $10 trading range.
For the latest on southwest agriculture, please check out Southwest Farm Press Daily and receive the latest news right to your inbox.
Because of this shift, analyses of Oklahoma/Texas marketing strategies tend to begin in June of 2009. During this six year period, selling wheat at harvest has been the best cash marketing strategy in four of the six years (2009, 2011, 2013, and 2014).
Selling wheat in December was the best strategy in 2010 ($3.74 in June vs. $6.95 in December). Selling all the wheat in November was the best strategy in 2012 ($6.53 in June vs. $8.14 in November).
Averaging the net prices over the six year period (2009-2014) yields little difference between the different strategies. Selling wheat at harvest produced a six year average price of $6.36.
The next best strategy was a tie between selling all the wheat in October compared to selling the wheat in one-third lots in June, October, and November or selling in one-third lots in June, October, and December. Each of these three strategies produced a six year average price of $6.32.
Statistically, no difference exists between any of these four strategies. June 20 was selected as the date to sell wheat at harvest. June 20, October 15, November 15, and December 15 were the dates selected for the two one-third, one-third, one-third strategies. Selecting different dates could have changed the 4-cent difference between the strategies.
A strategy that produced a higher price than selling wheat at harvest was to sell all the wheat at harvest and buy at-the-money KC December call option contracts. Selling wheat at harvest stops storage and interest costs, and if prices go up (like in 2010 and 2012), the call option allows the producer to capture part of the gain. The six-year average price for selling wheat at harvest and buying at-the-money call option contracts produced a six-year average price of $6.44.
Research indicates that for Oklahoma, Texas, and Southwestern Kansas, the single best time to sell wheat year-end and year-out is at harvest. An exception is when the harvest price is extremely low (2009 - $3.74). As the price deviates below about $6.36, the odds increase that prices will increase.
Subscribe to receive top agriculture news
Be informed daily with these free e-newsletters
You May Also Like
---