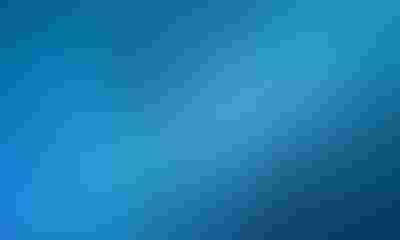 Canada to plant less spring wheat and canola, more barley and corn
Canadian farmers intend to plant more barley and corn in 2016 than in 2015, but smaller areas of wheat, canola, soybeans and oats, Statistics Canada said this week. The data was compiled from Statistics Canada's March Farm Survey.
Nationally, farmers said they intend to plant 23.8 million acres of wheat down 1.1% from last year, with planting intentions for spring wheat at 16.0 million acres, down 1 million from 2015. Durum wheat acreage expected up 5.2% to 6.1 million. Winter wheat remaining for harvest is expected to increase 31.6% to 1.7 million acres in 2016.

Poland forecast to produce more grain. Canada to plant less spring wheat and canola.
Each of the Prairie provinces expected lower seeding areas for wheat compared with 2015, while farmers in the East anticipate more wheat acreage.
Canadian farmers said they intend to plant 19.3 million acres of canola, down 3.7% from last year, with reductions in Saskatchewan and Alberta.
National corn for grain planted area is expected up 6.2% at 3.5 million acres. Ontario farmers anticipate planting 2.2 million acres, up 4.6%, and in Quebec the area is expected at 939,000 acres, up 4.1%. Soybean planted acres are expected at 5.3 million, down 1.9% from 2015.
Egypt to import more soybeans to feed growing dairy, poultry, fish sectors
Egypt is forecast to import 2.42 million metric tons of soybeans in the 2016/2017 market year ( Oct-Sept), up 18% from the prior year, because of increased crushing capacity as that country's works to feed growing livestock, poultry and aquaculture production, USDA's attache office said.
Soybean oil use also should increase to supply greater participation in food programs and a 12% increase in food processing.
In calendar year 2015, Brazil was the largest supplier of imported soybeans to Egypt, followed by Argentina and the United States. USDA records show Egypt has taken delivery of 355,400 metric tons (13.1 million bushels) of U.S. soybeans so far this market year, compared with 712,400 (26.2 million) the previous year.
The attache report predicted a 2% annual increase in Egypt's poultry production, 6% to 7% annualized growth in aquaculture, and 3% to 4% annual growth in dairy.
Poland to produce 6% more grain this year
Poland is forecast to harvest 29.5 million metric tons of grain in the 2016/2017 market year, a 6% increase from the prior year, due to better yields and a 3% increase in acreage, according to an USDA attache report.
While harsh weather caused losses in winter wheat that should be offset by gains in spring grain. Poland produces wheat, rye, triticale, barley, corn and oats.
Wheat production in 2016 is expected at 10.5 million metric tons down slightly from 11 million in 2015. That drop should be offset by gains in oats, rye, barley, and a 4% increase in corn production, the report said.
Global Hot Spots - April 15, 2016 - China's new corn policy to cut imports
Global Hots Spots - March 25, 2016 - U.S. beef sales to Japan up 12%
Subscribe to receive top agriculture news
Be informed daily with these free e-newsletters
You May Also Like
---