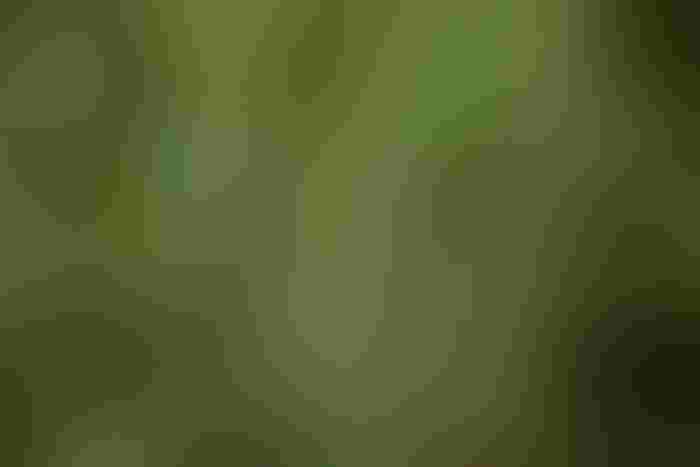 When farmers in Kansas planted a lot less wheat this year, it was easy to think that production would slump. But Mother Nature had a different future in store for the harvest.
More than triple the average amount of rain fell on Gary Millershaski's 3,000 acres in Lakin in the southwestern part of the state. Thanks to the deluge, crops that were once "flirting with another year of drought losses" are now looking healthy. He expects yields this season to rise to 40 bushels an acre, up from 26 harvested on average last year and above his farm's historical 35-bushel average.
It's a trend that's likely to be mirrored across the Great Plains, according to Tanner Ehmke, senior economist at CoBank, a cooperative member of the U.S. Farm Credit System in Greenwood Village, Colorado. That means even though American farmers reduced the number of acres they planted with winter wheat this season, production could be little changed from last year, analysts predicted in a Bloomberg survey. Some respondents even expect the harvest could be bigger.
"Yield is what gets you into the profitability game," said Ehmke, whose family grows wheat in Kansas. "Our customers are now concerned about the lack of storage space this year because of the increase in supply left from last year."
Wheat prices traded in Chicago have declined for three straight years, prompting Plains farmers to reduce acreage for winter varieties in the past several seasons and plant more profitable crops. But yields proved to be resilient, and at the same time rising global production helped to make up for losses from American growers. World stockpiles of the grain are predicted to reach an all-time high for a second straight season before harvesting begins.
More than 80 traders, farmers, grain buyers, flour millers and bakers, including representatives from Grupo Bimbo SAB, J.M. Smucker Co. and General Mills Inc., will tour fields across Kansas beginning Tuesday to measure production potential during the annual Wheat Quality Council Tour. The group will issue a crop forecast for the state on May 5, and the U.S. Department of Agriculture issues its first estimate on May 10.
Output Survey
Analysts surveyed by Bloomberg expect that U.S. winter-wheat production this year may drop 0.7 percent to 1.36 billion bushels, according to the average of 12 estimates. While that would bring the harvest below last season's, which was the smallest since 2006, output is being bolstered by higher yields after farmers cut planted acres by what the USDA estimates is 8.2 percent.
Production in Kansas, the biggest U.S. grower, may top 350 million bushels this year, up from 322 million in 2015 and above the 319 million expected by analysts surveyed by Bloomberg, according to Troy Presley, a grain merchandiser for Comark Grain Marketing LLC in Cheney, Kansas. The firm is the marketing division for 13 cooperatives with more than 77 locations in Kansas, Oklahoma and Nebraska.
Adding to supplies, a recent price rally prompted growers to sell corn and sorghum from stockpiles, reducing demand for wheat in livestock-feed rations. Chicago futures show that hard, red wheat prices are higher for later-delivery supplies, increasing incentives to store wheat this year, Presley said.
"The last two years of smaller crops and low prices were the perfect storm for farmers to hold supplies from the market," Presley said. "The world is flush with wheat, and there will be more bags and bunkers filled to hold the overflow in Kansas this year."
For Kansas wheat grower Millershaski, the improved price outlook along with his healthy plants prompted him to fight the moisture-driven spread of disease and bugs to preserve yields. He's using aerial application of chemicals to fight an invasion of disease and pests from robbing him of producing the best yields in six years.
"The goal is to stay in the black," Millershaski said. "You have to manage yield with a healthy plant. It is a lot easier to make decisions to spend money to fight disease when the crop looks good."
To contact the reporter on this story: Jeff Wilson in Chicago at [email protected]
To contact the editors responsible for this story: Simon Casey at [email protected] Millie Munshi
© 2016 Bloomberg L.P
Subscribe to receive top agriculture news
Be informed daily with these free e-newsletters
You May Also Like
---