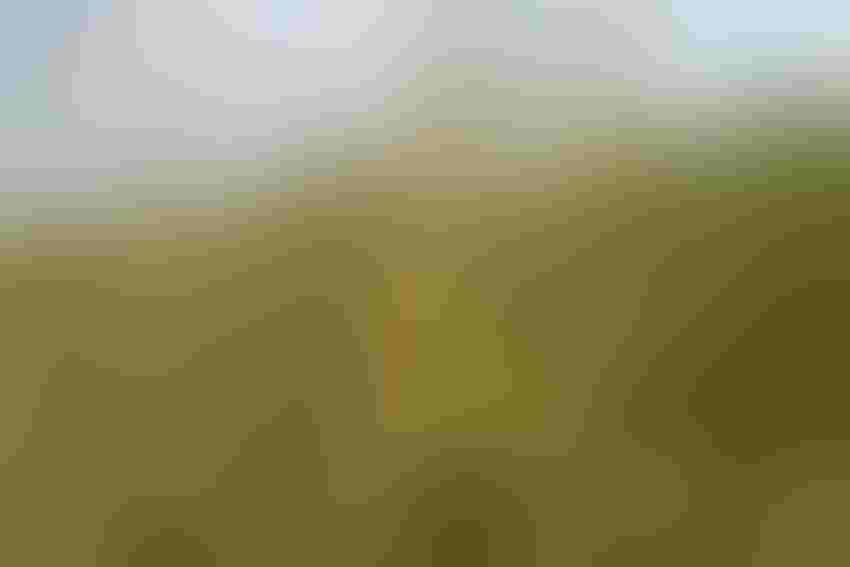 Dr. Alan York continues to stress the importance of herbicide resistance management to control Palmer amaranth, horseweed, common ragweed and other tough weeds in cotton.
It is a message he is delivering to Extension cotton meetings across North Carolina this year: Reduce your seed bank; start clean; use a strong burndown and good residual program with both PRE and POST herbicide applications.
"You have to start by reducing your seed bank. The fewer weeds you have, the easier it is to deal with them. But it's also less likely that one is going to be resistant" said York, Extension weed specialist and William Neal Reynolds distinguished professor emeritus of Crop Science at North Carolina State University.
York said he likes to see a residual herbicide included as part of a burndown program, with flumioxazin (Valor, other brands) being the  material of choice. A second burndown is likely needed at planting. York said paraquat is a good fit there.
"You need a strong PRE program, and strong to me means I have at least two modes of action," York said in his presentation to the Wilson/Edgecombe/Nash Counties cotton meeting in Wilson Jan. 30.
Horseweed continues to be a problem for cotton farmers across North Carolina with York noting  that a good chunk of the horseweed is glyphosate resistant.
"Our recommendations for horseweed have not changed," York said. "We're saying that you need to have a two-component burn down. You have to have something to kill emerged horseweed and something to give you residual control."
The horseweed burndown program includes a treatment of glyphosate + Valor + Clarity (1/2 pint) or Glyphosate + Valor+ 2, 4-D (two pints).
York notes there is a possibility of more horseweed coming up later in the spring this year due to the cold winter. That's why a residual herbicide such as Valor is important. York said the program works if application is timely.
"My wife's birthday is April 25; I can usually remember that. You'd be surprised how many people call me after April 25 and say 'I went by my field and there's marestail everywhere. What do I do?' Well, you've screwed up is what you've done! You need to be looking from about mid to late March when maybe it's not in the rosette stage, but it hasn't grown up very much," York explained.
For common ragweed control, York encourages farmers to take advantage of early emergence. The emergence of common ragweed is affected by soil degree day accumulation, and most ragweed should be emerged by the first of May. Again, York stresses the importance of starting clean to control ragweed.
He is recommending a residual burndown that includes Valor and a strong PRE program of either Brake + Reflex or Cotoran + Reflex. A post application of Liberty can be effective if timely.
Still, for resistance management, the use of pre-emergent herbicides is paramount. York said PREs are important so there are fewer stragglers left to be controlled with POST herbicides. With an effective PRE program, fewer plants are exposed to selection pressure from the post herbicide application.
N.C. State is recommending timely post applications at full rates and York notes that directed laybys with a residual still have a fit in North Carolina cotton production.
"There is more interest in cover crops for various reasons," York said. "Heavy cover crops will suppress weeds."
York pointed to research by Dr. Stanley Culpepper at the University of Georgia that shows a very heavy rye cover crop (heavy being taller than your head) with a thick stand that is rolled down to provide two to three inches of pure residue will provide 65 to 95 percent weed suppression.
"Our work in North Carolina confirms these findings," York said.
Subscribe to receive top agriculture news
Be informed daily with these free e-newsletters
You May Also Like
---