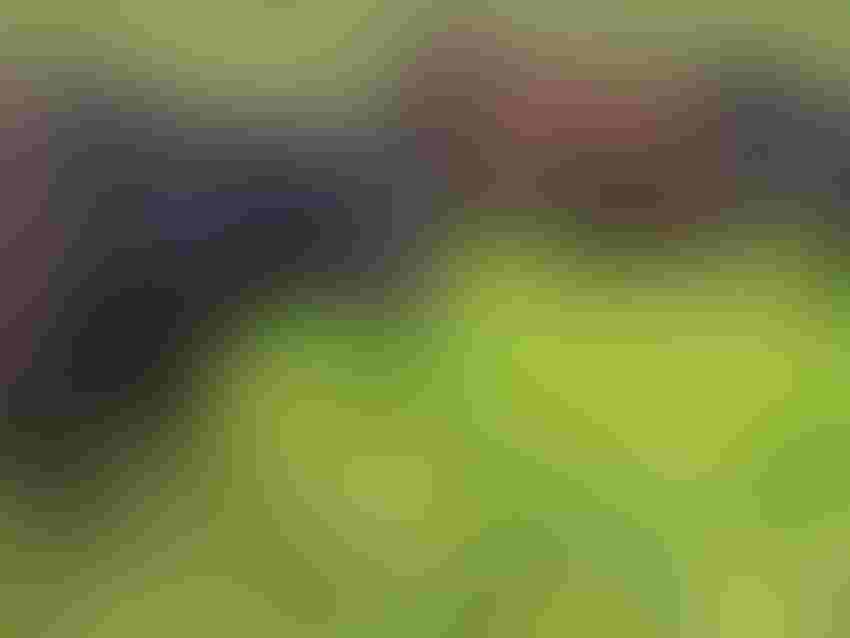 Giant ragweed is generally liked by cattle, although at times they eat it poorly -- not so under UHDG.
Alan Newport
Over the past year I have been grazing beef cattle at high stock density, and at times at ultra-high stock density grazing (UHDG), and I am regularly amazed at the things they eat.
A few examples are: Most of the leaves from buck brush (aka Indian currant), almost all the leaves they can reach from most trees, the top half or more of serecia lespedeza, a fair bit of ironweed and most ragweeds, and at least the top half of goldenrod. In fact, they clean up or at least take part of nearly everything in their environment. And they do it by choice. These plants are sometimes the first things grazed, sometimes the last things grazed, and sometimes taken in the middle of the grazing period. In other words, they are not eaten in desperation or starvation.
I'm sure some of you are asking what qualifies as UHDG. Johann Zietsman, the Namibian rancher and consultant who pioneered UHDG back in the 1990s, says a stock density of 1,000 to 2,000 animals per hectare. If we consider that one hectare is 2.47 acres and that Zietsman and his "disciples" typically run cows that weigh closer to 700 pounds than the 1,500-pound average for modern cattle, this helps us figure out a stock density of maybe 283,000 to 567,000 pounds of stock per acre -- or higher. This generally matches my own definition that UHDG starts somewhere around 250,000 pounds per acre, while high stock density or very high stock density probably runs from 60,000 to 250,000 pounds per acre.
Anyway, last night my wife and I turned the cows into a really small paddock with tall and dense forage, in which I'd estimate from past experience they were grazing at well over 500,000 pounds of stock density. The little calves and the cows were all eating almost everything in there. There were still some cheatgrasses, some bermudagrass, a smattering of other warm- and cool-season grasses, and quite a bit of both lambsquarter (pigweed) and giant ragweed of the knee-high to thigh-high variety. They took it all out. It appeared to me each animal was eating a little bit of everything, switching from one plant type to another as they grazed. It's pretty much what I've seen time and again under UHDG or even high stock density.
These are the same results I'm hearing from people all over the globe, on every continent. All are connected through Zietsman's website and app-based discussion groups he runs. Their pictures and comments they share from their own ranches tell me volumes.
I'll remind you the first goal of this type management is maximum sustainable profit per acre, which actually incorporates inseparably the goal of land improvement with beef production.
However, an advantage of this type management that has occurred to me lately is the reduced need for goats and sheep to eat the things cattle normally won't eat. Maybe a little work by goats will be needed at times, but the cattle graze and browse almost all the plants. (Cedars and full-sized trees, of course, will require other control methods.)
Further, as I watch cattle of all ages graze/browse every imaginable kind of plant, I can only imagine what kind of quality they are building into their bodies, therefore their meat and milk.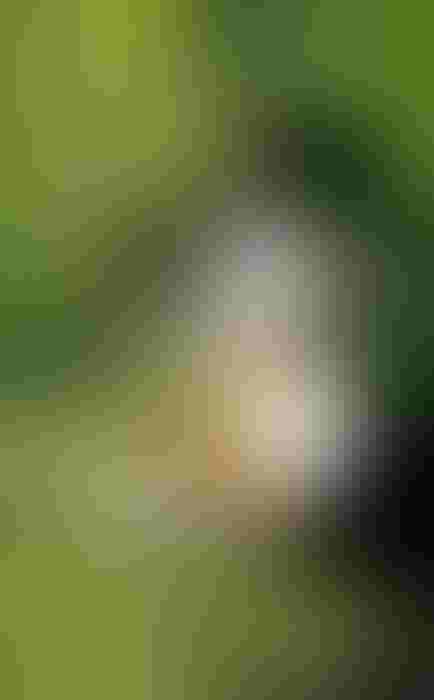 A few weeks ago, I published a blog about the importance of secondary and tertiary compounds in the quality and healthfulness of beef and other meats. It was called Here's how grassfed beef really could be superior. If you haven't read it yet, I recommend you do so. Fred Provenza and others recently published a great paper on the importance of these compounds particularly to humans eating meats from animals adapted to diverse, native habitats.
So, besides achieving the highest sustainable stocking rate, the fastest rate of soil and rangeland improvement, and the highest potential profit in a cow-calf operation, you're also getting the best weed and brush control possible with cattle and the greatest consumption of plants providing a wide variety of nutritional benefits. And by the way, once they learn to eat these plants they will continue eating many of them even when grazing at lower stocking densities.
The caveat is that conventional cattle of today are very poor at this job. They have been bred to graze selectively under continuous grazing and generally to receive large amounts of hay and supplement through large portions of the year. We need to breed cattle suited to this task.
And incidentally, they will have good carcass quality because any beef animal that can thrive under this kind of grazing, laying on fat for winter survival, then fattening in the spring on green grass for calving and reproduction. Any animal that can get fat on grass has great potential to produce a quality carcass, and the US Meat Animal Research Center carcass data on the African Sanga breeds, as well as other testing, has indicated this is true.
The innovators and early adopters of grazing management and now cattle breeding are leading the way. I'm watching.
Subscribe to receive top agriculture news
Be informed daily with these free e-newsletters
You May Also Like
---