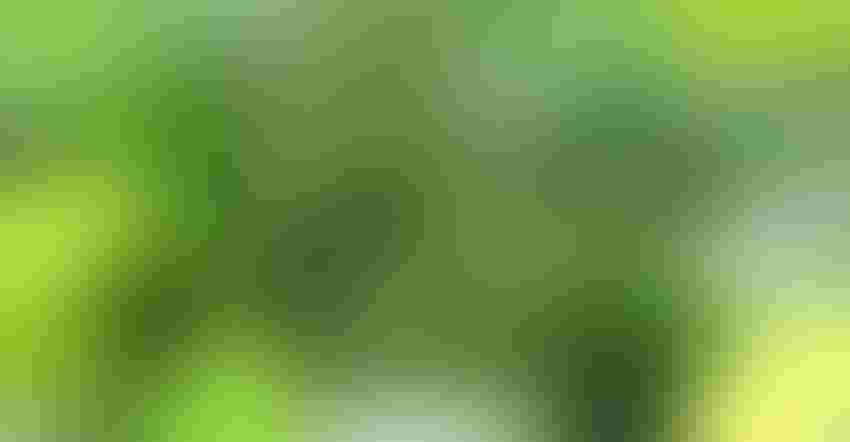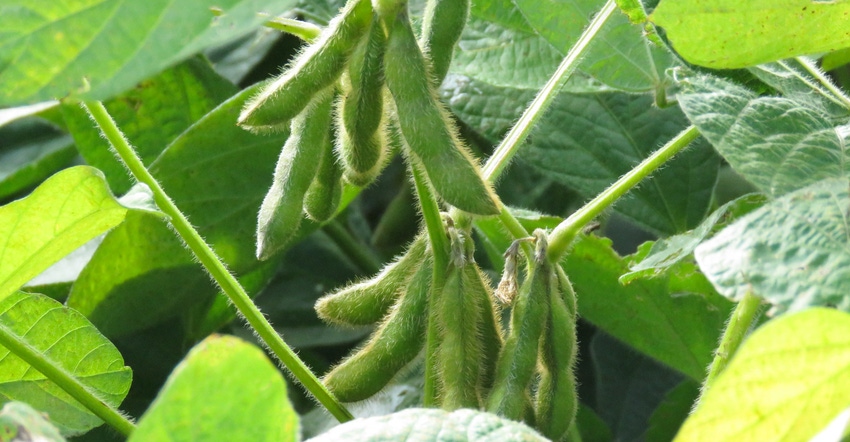 SAVE SOYBEANS: Soybeans can see major yield losses from waterhemp, a prolific and highly competitive summer annual weed species.
The coronavirus pandemic has disrupted our way of life unlike anything we have seen in our lifetimes. While many of the higher-order social and economic consequences of this situation are still unfolding, experts are confident the costs of this crisis will continue to ripple through the fabric of our society for the months and years ahead.
However, we have seen examples of people and communities uniting around a common cause and cooperating in ways that seemed unimaginable only a few months ago. They are strengthening some of the civic and community fibers that have atrophied in the past years and decades. In time, we will get through this crisis, and life will go on; however, looking into the future, we as an agricultural community will be faced with new challenges that will require a similar degree of collective action and mobilization to overcome.
On that point, one common enemy shared by all farmers and agricultural producers across the state is herbicide-tolerant noxious weeds. Currently, no weed species poses a greater threat to Wisconsin's cropping systems than waterhemp.
Why waterhemp is so tough
For those who are unfamiliar, waterhemp is a prolific and highly competitive summer annual weed species that has been documented to reduce soybean yields by nearly 50% when not properly controlled. During the growing season, it can grow more than 1 inch per day, giving it a competitive advantage over crops and other weed species in the plant community.
In addition to its rapid growth characteristics, waterhemp displays an extended germination window, which reduces the effectiveness of many postemergence herbicide options. Mature plants have been shown to produce 250,000 to 1 million seeds per plant that can easily spread between fields, and seeds remain viable in the soil seedbank for several years.
Waterhemp owes much of its success to its distinct biology. It is a dioecious plant (male and female flowers on different plants), which means it must outcross in order to produce seeds. This feature gives rise to an enormous amount of genetic diversity in waterhemp populations, and thus provides the foundation for some individuals in the population to survive after being exposed to lethal concentrations of commonly used herbicides.
In Wisconsin, waterhemp has been confirmed to be resistant to three sites of action:
ALS (acetolactate synthase; Group 2) 

EPSPS (enolpyruvyl shikimate phosphate synthase; Group 9)

PPO-inhibitor herbicides (protoporphyrinogin oxidase; Group 14) 
Glyphosate resistance has been confirmed in 28 Wisconsin counties as of 2019, and multiple resistance to glyphosate and PPO inhibitors has been confirmed in 10 of these counties.
Without a collective change in weed management approaches across the agricultural landscape, this weed will continue to spread like a virus throughout the state.
Crop rotations, chemicals
Fortunately, Wisconsin producers still have a variety of cultural and chemical management tactics that can be employed to control this weed. First and foremost, producers need to consider diversifying their rotations to include small grains and perennial forages whenever and wherever it's possible. Adding diversity will place a varied set of physical selection pressures through altered harvest timings, and it will open up a greater range of chemical control options.
In addition, incorporating a fall seed cover crop, such as cereal rye, into a traditional corn-soybean rotation has been shown to greatly reduce waterhemp germination rates the following spring.
From a chemical control perspective, Rodrigo Werle and his team of researchers at University of Wisconsin-Madison have been conducting field trials for the past several years, and the data clearly indicates that preemergence soil residual herbicides are necessary to achieve adequate waterhemp control.
The days of relying on a single pass of a postemergence herbicide application are over. Visit Werle's website, wiscweeds.info, and review the extensive list of information and resources he has made available on this subject. By working together and using the best available scientific information, we can stop the spread of waterhemp in Wisconsin.
Zimbric is a UW-Madison agriculture educator for Dodge and Fond du Lac counties in Wisconsin.
Subscribe to receive top agriculture news
Be informed daily with these free e-newsletters
You May Also Like
---