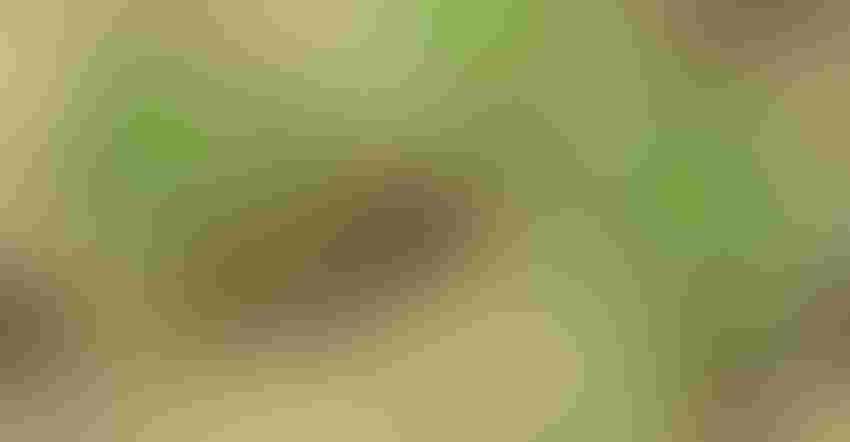 TROUBLEMAKER: Marestail often overwinters and can prevent you from starting 2019 with a low weed seedbank.
A crucial component of weed management is reducing and eliminating the weed seedbank in your fields. If resistant weeds go to seed, weather, machinery, livestock and wild animals can spread them with far-reaching effects. By keeping fields clean of weeds from postharvest to planting, there will be fewer seeds with the opportunity to germinate during the growing season.
"Managing the weed seedbank should be a significant part of your 2019 weed control plan," says Zach Trower, Syngenta agronomy service representative based at Riverside in southeast Iowa. "By keeping resistant weeds from going to seed, you can prevent further resistance development and establish clean fields that last all season long."
Weeds to watch
Seeds from several problematic weeds can remain viable in the soil for a number of years, including:
• Marestail. Also called horseweed, marestail can produce up to 200,000 seeds per plant, which are highly mobile and easily spread to new areas. According to one study, 59% to 91% of fall-emerging marestail plants survive winter.
• Waterhemp. Not only can waterhemp produce up to 1 million seeds per plant, it reproduces through male and female plants, which increases chances of the offspring gaining resistance to herbicides.
• Palmer amaranth. This weed can produce up to 600,000 seeds per plant, and those seeds can remain viable in the seedbank for up to six years.
"Don't wait to take action to reduce the weed seedbank; take time to control tough winter annual weeds in the off-season before they're a problem in-season," says Trower. "A fall or spring burndown herbicide application is key to achieving the highest level of weed management early on, especially with tough weeds like marestail."
Preparing for 2019 weed management
Syngenta recommends the following practices to start the new season with a low weed seedbank:
• Plan ahead for 2019 weed management to develop a program with overlapping residuals.
• Scout fields to identify tough winter annual weed species, such as marestail.
• Apply a burndown herbicide that will limit the weed seedbank from the start, followed by a preemergence herbicide as close to planting as possible
• Apply postemergence herbicides in a timely manner before weeds reach 4 inches; they become harder to manage as they get taller.
It's also crucial to use multiple effective sites of action (SOAs) to diversify your management program. This will minimize the opportunity for new sources of resistance to develop.
"In Iowa, I like to recommend applying Boundary 6.5 EC, a preemergence herbicide containing two effective SOAs on waterhemp," Trower says. "You can then follow Boundary 6.5 EC with a timely postemergence application of Flexstar GT 3.5 herbicide. This program delivers fast knockdown and extended residual control."
The Resistance Fighter program from Syngenta offers localized weed management solutions crafted by agronomy experts who live and work in your area. To learn more visit resistancefighter.com.
"As you make your herbicide decisions for the year ahead, develop a comprehensive, full-season herbicide program with multiple effective SOAs to keep fields clean in 2019 and into the future," Trower says.
Source: Syngenta
Subscribe to receive top agriculture news
Be informed daily with these free e-newsletters
You May Also Like
---