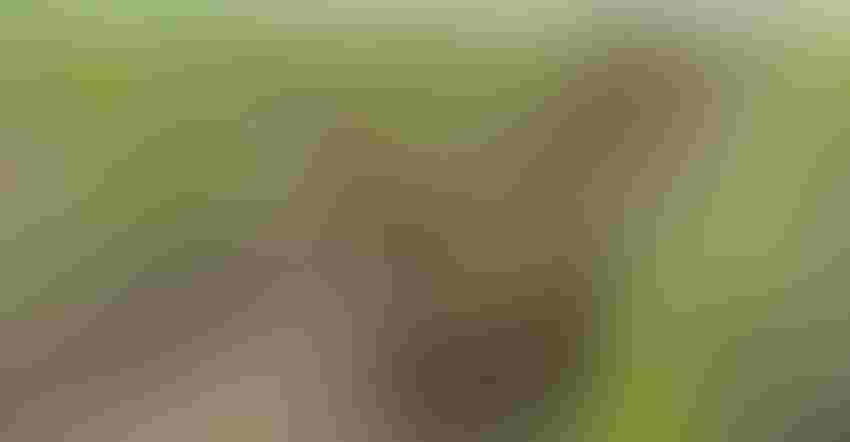 OPTIONS FOR CONTROL: Weed specialist Gared Shaffer of SDSU Extension says producers can mix their own chemicals and use split applications in the fall and spring to tackle weeds when they're most vulnerable.
JJ Gouin/Getty images
While fall harvest might just be wrapping up, growers should be making a plan to control early-emerging weeds in the spring.
"Even when you're harvesting in the combine, you can see the remnants of kochia and waterhemp, and you've got to know that next year you're going to have issues in that same spot," says Gared Shaffer, weeds field specialist at South Dakota State University Extension.
Many producers in the region experienced weed pressure later in the fall, due to moisture accumulation after a dry season. "When we started getting some of those rains across the state, a lot of winter annuals and biennials came to life this fall," Shaffer says.
While producers are close to running out of time to control those weeds this fall, there is time to make control plans for the spring.
Weeds to watch for
Weeds across the Dakotas that producers should be on the lookout for include:
Palmar amaranth, in some areas
"With a lot of these weeds, we're wanting to catch them at an early stage next spring," Shaffer says. For weeds like marestail, this means spraying before the weed bolts. "We want to catch it before it bolts, so spraying when it is just a rosette is the best time to control it, as it's more vulnerable at that stage."
Kochia can emerge early in spring, and producers should be on the lookout as early as February to catch it. "In the south-central part of South Dakota, I've seen kochia emerge depending on the winter in February on a sunny hillside. So as soon as it is warm enough to spray, I get out there and do a burndown or a preemergent, depending on the crop."
Chemical options
With discussions of chemical shortages still happening, Shaffer recommends securing your 2022 chemicals as soon as possible. "It's hard to know what's going to happen, but we're recommending for producers to get their chemical earlier than later," he says.
Even if your usual choice of chemical is unavailable, Shaffer says there are substitutes, as well as ways to mix your own. "There is a broad spectrum of chemical nowadays. People are still using a lot of Roundup, but there are other cheaper options. You can use other chemical combinations to mix preemergents and or postemergents for fields or just pick a different chemical that does the same thing," he says.
Both SDSU and North Dakota State University have resources available for producers to find chemical alternatives, as well as University of Nebraska-Lincoln for those in southern South Dakota. "We're advising producers talk to their chemical suppliers and see what options they have available that might be cheaper, in stock or even work better," he says.
Shaffer's best advice for producers? "Think about the drier areas in central North Dakota, western South Dakota, and consider doing a split application of preemergent while following all label restrictions. This can work better because you put down some preemergent in the fall as weather allows, then come back and apply the rest in the spring to catch all the necessary moisture events to fully activate the herbicide," he says.
For more information about weed management, check out SDSU Extension's weed management page.
Subscribe to receive top agriculture news
Be informed daily with these free e-newsletters
You May Also Like
---