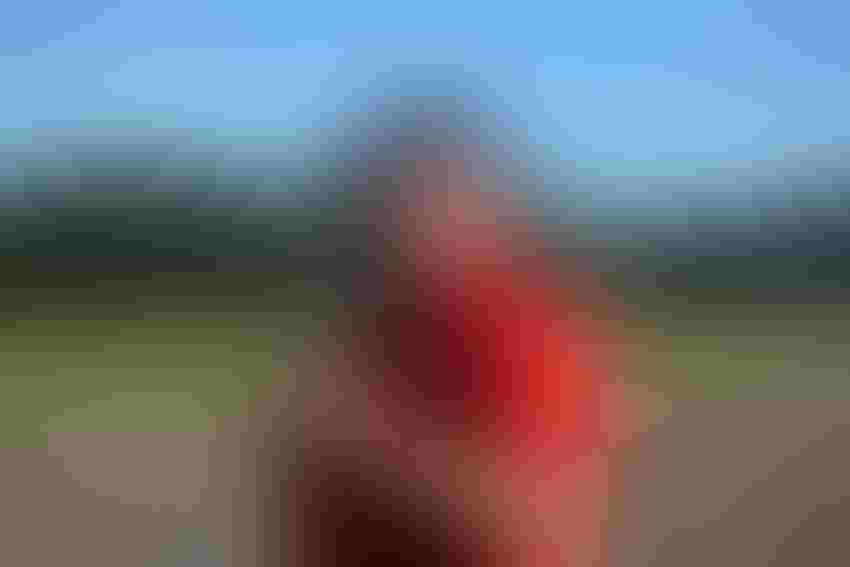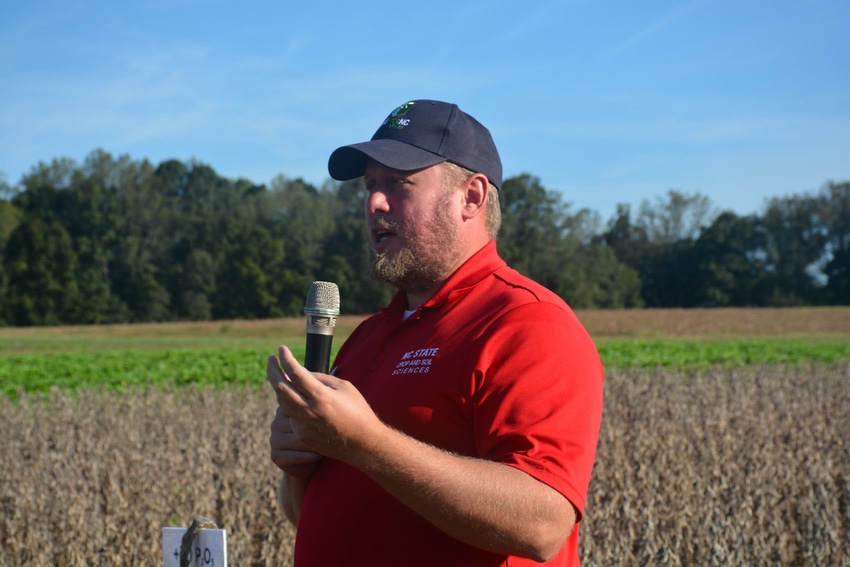 North Carolina State University Extension Weed Specialist Dr. Wes Everman says Piedmont farmers need to be on the lookout for common ragweed as well as Palmer amaranth and waterhemp.
Palmer amaranth continues to move farther into North Carolina's Piedmont, while common waterhemp is also finding its way. To halt the spread of these pests, North Carolina State University Extension Weed Specialist Dr. Wes Everman is urging farmers to adapt strategies to maximize control.
"You guys have a lot of new things coming at you, and you have to be adapting. Be ready to get out there and clean up those fields," Everman said at the Piedmont Soybean Field Day at the Piedmont Research Station in Salisbury.
Everman said Piedmont farmers need to be on the lookout for common ragweed as well as Palmer amaranth and waterhemp. He notes that waterhemp is mainly a problem in the Piedmont and has yet to be an issue in other parts of North Carolina.
"You need to be scouting fields later in the season and this time of year. If you see weeds out there, especially pigweed and ragweed, don't be afraid to get out in that field and pull them. That little bit of time it takes to walk in and carry them out of the field will save you a lot of heartache especially if they are truly resistant."
Meanwhile, Everman said glyphosate-resistant common ragweed has been confirmed in eastern North Carolina. In addition, the state has common ragweed that is resistant to all of the ALS inhibitors and all of the PPO inhibitors. He said the resistance is isolated to just parts of eastern North Carolina and doesn't appear to be spreading, but he urged farmers to be prepared.
"It does tell us that if you have ragweed, and you're using one mode of action over and over, we can select for that resistance," Everman said.
In addition, glyphosate-resistant horseweed is moving into the Piedmont as well. Everman encourages farmers to add 2, 4-D or dicamba into their programs to clean up any horseweed they believe is glyphosate-resistant.
"In the past, using just straight Roundup has been a very good option. It has been very effective on most of our winter annual weeds, but where we have glyphosate-resistant horseweed or marestail, we have to look at a growth regulator added in," Everman said.
If farmers don't want to use a growth regulator, Everman said another option is to use one ounce of the herbicide Sharpen to clean up small horseweed. If they want more residual activity, especially heading into corn, Everman said farmers can bump the dosage up to two to three ounces, all the way up to five ounces per acre.
"Ahead of soybeans, you want to keep it at one ounce to the acre. If you're going to do an earlier burndown, adding in Valor has been very good in holding down horseweed that might come back in a second flush," he said.
This approach also gives some residual control for pigweed, Everman said.
About the Author(s)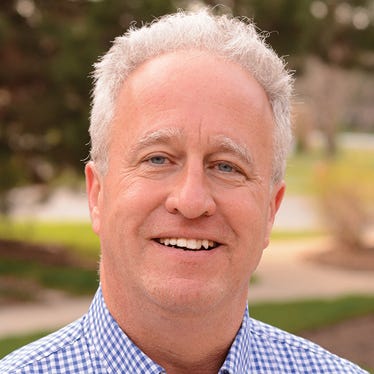 Associate Editor, Southeast Farm Press
John Hart is associate editor of Southeast Farm Press, responsible for coverage in the Carolinas and Virginia. He is based in Raleigh, N.C.
Prior to joining Southeast Farm Press, John was director of news services for the American Farm Bureau Federation in Washington, D.C. He also has experience as an energy journalist. For nine years, John was the owner, editor and publisher of The Rice World, a monthly publication serving the U.S. rice industry.  John also worked in public relations for the USA Rice Council in Houston, Texas and the Cotton Board in Memphis, Tenn. He also has experience as a farm and general assignments reporter for the Monroe, La. News-Star.
John is a native of Lake Charles, La. and is a  graduate of the LSU School of Journalism in Baton Rouge.  At LSU, he served on the staff of The Daily Reveille.
Subscribe to receive top agriculture news
Be informed daily with these free e-newsletters
You May Also Like
---