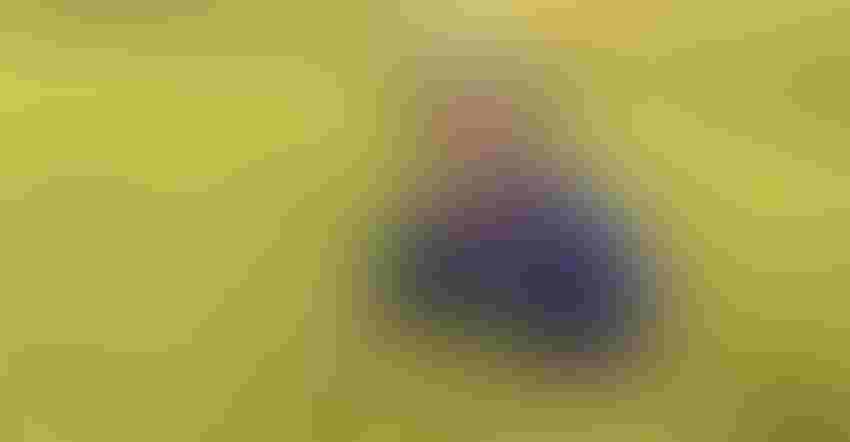 SOLD: What will it take for Illinois farmers to grow pennycress as a cash cover crop? WIU plant breeder Win Phippen says the tipping point will be for farmers to understand the changing environment in agriculture. "We can't keep doing what we've been doing, which is a lot of conventional tillage. We need to incentivize cover crops. If you start impacting their bottom line with cover crops, they're going to notice."
Back in 2009, Win Phippen had this idea. If he could just raise a better pennycress, he might have another biofuel cash crop. So Phippen, a plant breeder at Western Illinois University, loaded up his wife and kids in the family minivan and hit the road.
"We'd just drive, and every 50 miles or so, I'd stop. We'd get off the interstate and weave up and down farmers' fields, looking for a little pennycress," he says. Around a telephone pole, near an old silo. Next to a field. Phippen, his wife, and their three young kids.
His kids learned to collect seed, tag it and take down the information. Then they'd get back in the car and drive another 50 miles. They went all over the Midwest. Over the years, they collected pennycress from Duluth, Minn., down to Alabama and Mississippi. They collected in Ohio, Indiana, Kentucky, Tennessee, and even out to the Dakotas and Montana.
"Just looking for roadside pennycress," Phippen says, laughing. "That's my breeding material!"
And hopefully somewhere in that material, they'd find an extra-large seed or a thicker stem or one that flowers a little bit earlier. Then he'd cross it into his breeding lines, developing a crop that could be planted in the fall, would grow throughout the winter and spring, and could be harvested in late May to early June. Then a farmer could plant soybeans behind it.
That new discovery is the "wow," the plant breeder explains.
"No one had actually looked at this weed before. To find a new trait is exciting," he says. "That's why I do it."
This year, pennycress is being grown commercially on 10,000 acres in Illinois, marketed as a biofuel oilseed cover crop by CoverCress Inc., with plans to increase acreage exponentially in subsequent years as more seed is raised.
Developing a crop
As Phippen's early seed collection efforts might suggest, his program was underfunded in the beginning — until 2019, when he received $10 million over five years as part of a USDA National Institute of Food and Agriculture grant known as I-PREFER. WIU is the lead institution and CoverCress is the commercial partner. They work with Illinois State University on education and environmental issues; with the University of Minnesota, University of Wisconsin and Ohio State University on agronomy; and with Southern Illinois University on cyst nematode research.
The next year, they received a USDA Department of Energy grant for $13 million over five years to look at abiotic stresses on pennycress — or in other words, how can they improve the plant to deal with a changing environment? Illinois State leads that project, known as IPREP, with partners that include federal agencies in Washington state and California, Ohio State University, and the Donald Danforth Plant Science Center in St. Louis.
"Most of those are molecular biologists who are looking at the genetic components of understanding how plants deal with environmental stresses," Phippen explains. "And hopefully once we know those genes, we can adapt pennycress to those changing environments."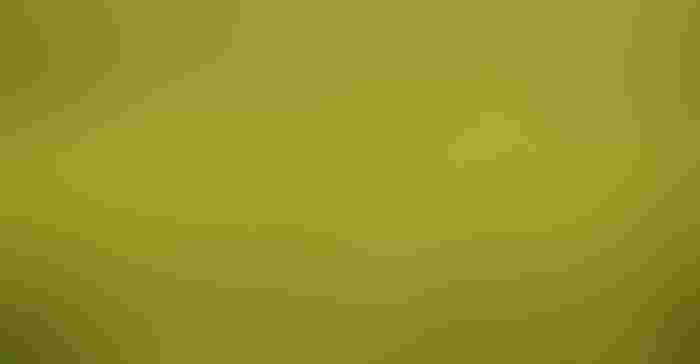 Phippen started with wild black-seeded pennycress. The oil content of the seeds is over 30%, but the seeds contain high levels of erucic acid, which can limit their use as meal.
From black-seeded pennycress, Phippen developed golden-seeded pennycress, along with CoverCress Inc. These gene-edited seeds have a high oil content, over 33%, but seeds are slightly smaller and have lower levels of erucic acid, which means they're better for meal after oil extraction. Golden -pennycress also has a lower fiber content compared to black-seeded pennycress. It's grown as a winter annual, planted from mid-September to mid-October and harvested in late May.
Commercializing a crop
CoverCress Inc. began in 2015 as a group of recently retired Monsanto employees who saw the potential in pennycress. Phippen says they brought a laser focus to the program, and funding thanks to joint venture money. Today they have a full-time breeder and agronomist, as part of a staff of more than two dozen — all focused on commercializing the benefits of pennycress.
Dale Sorenson is the chief commercial officer for CoverCress Inc. who's been meeting with farmers across Illinois and Missouri to grow pennycress in 2022. He says one of the biggest pushbacks he's gotten is from farmers who don't want to wait until late May to plant soybeans.
"But I always challenge a farmer to ask, 'Do you really have every acre of soybeans planted in April?' And most will say, 'No, you're right, I've still got 300 acres I'm planting at the end of May.'"
Sorenson says the majority of the 10,000 acres they have contracted for 2022 is south of Interstate 74, from Danville to Beardstown in Illinois, and over to central Missouri. He thinks their current varieties will be most successful south of I-80. He was overwhelmed by how quickly the farmers he spoke with became interested in the crop.
"I didn't think large farmers would be interested, but I've got farmers with 200 acres and farmers with 5,000 acres. Some have cover crops already, and there's people who've never done a cover crop," Sorenson says of his "founding farmers" for this year. "The common thread is that they all tend to be well connected and have a pretty big network. A lot of this has spread by word of mouth."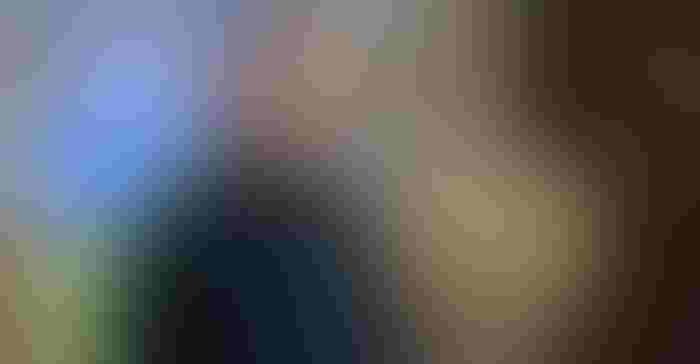 Sorenson says they'll head toward delivering grain to Bunge and more, in a joint venture with Chevron to crush for biofuel use. He says pennycress has the potential to be blended for biodiesel and for aviation fuel.
"So I have to get farmers to adopt this crop, and gain experience and comfort in raising the crop the next two or three years," he says. "We're gonna fan out and touch a lot of people over the next three years."
For Phippen, it's a little like a dream come true — albeit, a dream that's been 13 years in the making, pounding the pavement, ditches, roadsides, fields, farmsteads and more.
Pennycress as a cover crop
Agronomically, Phippen says pennycress will do the same thing for soil that most other cover crops will do, including ground coverage that reduces water, soil and wind erosion. It will also scavenge any nitrogen leftover from the previous crop, keeping it out of waterways.
The difference is in the economics. If a farmer is interested in rye as a cover crop, he or she will pay $50 an acre for a bag of mixed rye grass.
"All they're gonna see from their bottom line is the environmental impact. They don't get to sell it for anything. They'll burn it down and plant soybeans. So they'll actually see a loss," Phippen says.
"What pennycress — or CoverCress — brings to the equation is a harvestable cover crop. They get the seed for free, they'll get cover crop attributes, and now they'll get paid for the grain that's produced.
"That's what I think will be the tipping point for producers: not much risk, get paid for it. It's a win-win."
About the Author(s)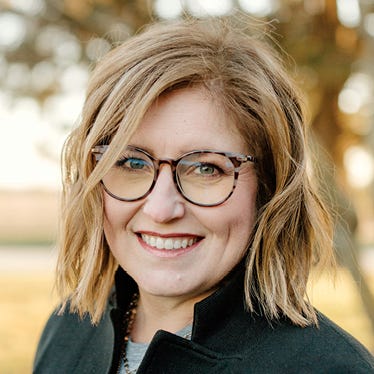 Senior Editor, Prairie Farmer, Farm Progress
Holly Spangler has covered Illinois agriculture for more than two decades, bringing meaningful production agriculture experience to the magazine's coverage. She currently serves as editor of Prairie Farmer magazine and Executive Editor for Farm Progress, managing editorial staff at six magazines throughout the eastern Corn Belt. She began her career with Prairie Farmer just before graduating from the University of Illinois in agricultural communications.
An award-winning writer and photographer, Holly is past president of the American Agricultural Editors Association. In 2015, she became only the 10th U.S. agricultural journalist to earn the Writer of Merit designation and is a five-time winner of the top writing award for editorial opinion in U.S. agriculture. She was named an AAEA Master Writer in 2005. In 2011, Holly was one of 10 recipients worldwide to receive the IFAJ-Alltech Young Leaders in Ag Journalism award. She currently serves on the Illinois Fairgrounds Foundation, the U of I Agricultural Communications Advisory committee, and is an advisory board member for the U of I College of ACES Research Station at Monmouth. Her work in agricultural media has been recognized by the Illinois Soybean Association, Illinois Corn, Illinois Council on Agricultural Education and MidAmerica Croplife Association.
Holly and her husband, John, farm in western Illinois where they raise corn, soybeans and beef cattle on 2,500 acres. Their operation includes 125 head of commercial cows in a cow/calf operation. The family farm includes John's parents and their three children.
Holly frequently speaks to a variety of groups and organizations, sharing the heart, soul and science of agriculture. She and her husband are active in state and local farm organizations. They serve with their local 4-H and FFA programs, their school district, and are active in their church's youth and music ministries.
Subscribe to receive top agriculture news
Be informed daily with these free e-newsletters
You May Also Like
---