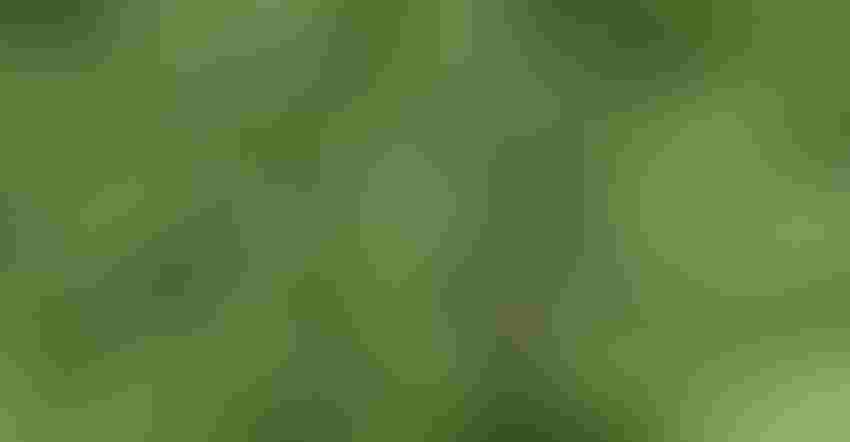 AVOID DRIFT: The Office of Indiana State Chemist hopes the number of complaints of dicamba damage to sensitive crops will decrease in 2019.
The Office of Indiana State Chemist always takes its responsibility to regulate pesticide use seriously. It's not surprising that regulators are acting quickly to help you understand what you will need to do if you want to buy and apply dicamba over dicamba-tolerant soybeans in 2019.
While the U.S. EPA didn't make as many changes to labels as expected when extending registration for XtenidMax from Bayer, Engenia from BASF and FeXapan from Corteva Agrisicence/DuPont, the changes it made may be a bigger deal than some originally thought.
"We put together an extensive Frequently Asked Questions section on our website to address these and other issues," says Dave Scott, OISC pesticide administrator.
One thing you may not find there yet is whether Indiana will add additional restrictions on these products beyond EPA's federal label. Scott says a working group of the Indiana Pesticide Review Board is studying that issue.
Important questions
Here is a sampling of questions from the website. See the website for complete answers.
Who can purchase and use "new" dicamba products in 2019? The 2019 labels state, "Restricted use pesticide for retail sale to and use only by certified applicators." This is a change from the 2018 labels. In Indiana, only fully certified and licensed private applicators (farmers) and commercial applicators (Category 1) can purchase or use these products during 2019 and 2020. Registered technicians and other noncertified applicators working under the supervision of a certified applicator may no longer purchase or use these products.
Are there any restrictions on the purchase and use of other "older formulation" dicamba products in Indiana? Yes, all agricultural dicamba-containing herbicides were classified as "state restricted use pesticides" in Indiana, effective 2018. Purchase of any of these dicamba products is limited to fully certified and licensed private applicators and Category 1 commercial applicators. But application of these state RUPs may still be made by a registered technician or other noncertified applicator being supervised by a certified applicator. The direct supervision route still works for older products, not the new ones.
Do mixers, loaders, handlers and spray equipment cleaners need to be certified applicators? Yes, anyone responsible for any part of the use or application process — which includes mixing, loading, application or cleaning dicamba application equipment — must become certified and licensed. Workers involved in nothing more than transportation of unopened dicamba containers or transportation of "hot loads" that were mixed by a certified applicator aren't required to be certified.
Do I need to be "dicamba trained" in 2019 to use these products? Yes, the 2019 labels state, "Prior to applying this product in the 2019 growing season and each growing season thereafter, all applicators applying this product must complete dicamba- or auxin-specific training." This will be referred to as "mandatory dicamba training."
Who can provide mandatory dicamba training? In 2019, training will be the responsibility of the product registrants. OISC recommends you contact your supplier for details. Dicamba updates may be part of some 2019 CCH and PARP programs, but it should be that those dicamba updates won't count as mandatory dicamba training required by the label.
Comments? Email [email protected].
Subscribe to receive top agriculture news
Be informed daily with these free e-newsletters
You May Also Like
---