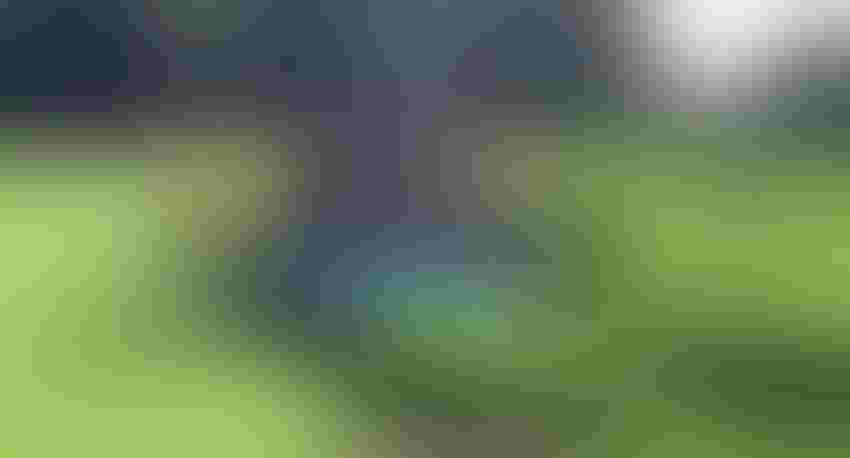 Using a flail mower for late-season weed control in peanuts.
Eric Prostko, UGA Extension
Late summer turned out to be a very wet month in many counties in southern Georgia. The excessive rainfall caused multiple headaches for weed, insect and disease control in peanut. 
Two things come to my weed science mind in years like this when conditions are wetter than usual.  These include residual herbicides will not last as long, so late-season weeds will likely be aplenty, and Florida beggarweed and Bengal dayflower/tropical spiderwort could be particularly troublesome since they are wet-weather loving plants. 
Many peanut fields at this point are well past the time for optimum weed control programs to be implemented.  If I were King, I would decree that all peanut weed control programs need to be completed by 40-45 days after planting.  Targeting this time will ensure that weeds will be small and that herbicides are not applied during critical reproductive stages of peanut growth.  
That sounds all well and good but what about the real world?  What can peanut growers do at this time of year?  Growers who are experiencing late-season weed woes with problems such as annual morningglory, Florida beggarweed, Palmer amaranth and sicklepod do have a few options.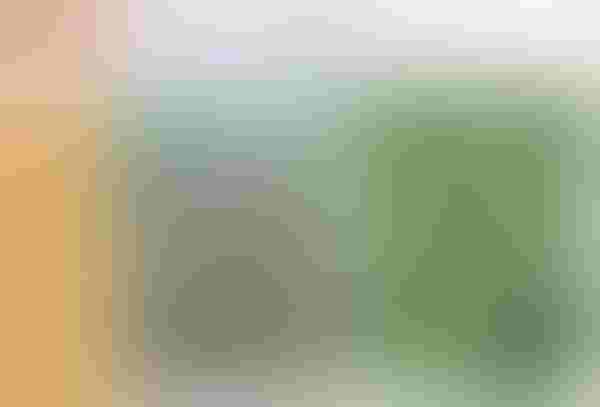 Peanut fields that are overrun by annual morningglories (Ipomoea spp.) can be treated with Aim (carfentrazone).  Aim should be applied 7 days before digging.  If you apply Aim too early, annual morningglory plants will start to regrow and you wasted your time and money.  Don't expect any miracles here.  Aim will burn/desiccate morningglory plants just enough to help minimize vine wrapping during the digging process.  Also, remember Aim is not very effective on small-flower morningglory and that it will cause some transient/cosmetic peanut leaf burn.
Classic (chlorimuron) can applied from approximately 65-100 DAP for the control of Florida beggarweed.  Tolerant peanut varieties include FL-07, GA Greener, GA-07W, GA-09B, GA-20VHO, GA-18RU, AUNPL-17, TIFNV High O/L, and FLORUN 331. Because of potential yield loss, Classic should not be applied to GA-06G or Tifguard.  I do not have any tolerance data for GA-12Y and GA-16HO, but my team is collecting data this year.  According to the label, Classic must be applied before Florida beggarweed reaches 10" in height or begins to bloom.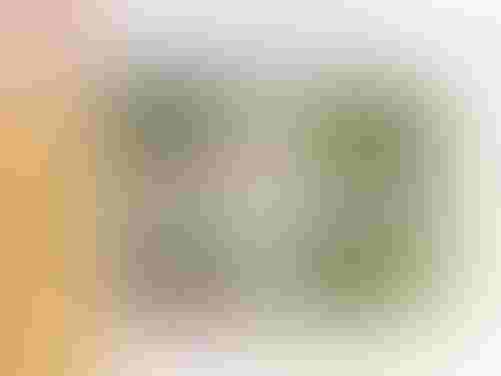 Gramoxone can be applied in a non-selective applicator, or NSA, for the control of Palmer amaranth, Florida beggarweed and sicklepod. The use of NSAs is part science and part art.  Paraquat applied in an NSA is most effective when 60-70% of the target weed is wiped/wicked.  Splashing/dripping/peanut injury are the biggest complaints with NSA's and paraquat.
As a very last resort, I have found the flail mower to be an excellent tool to help prepare extremely weedy peanut fields for inverting.  You can mow about 1-2" off the top of mature peanut plants without causing major problems. Flail mowers tend to work better than rotary mowers due to the fact that rotary mowers sling weedy trash to one side of the implement.  This trash pileup can cause digging problems.     
Sadly, not much can be done in peanuts fields this late in year for Benghal dayflower/ tropical spiderwort control.  But, field corn growers who have this weed in their corn fields must take the time this fall after harvest to implement control strategies to minimize seed rain. Herbicides of choice for Benghal dayflower/tropical spiderwort after field corn harvest include Aim, Gramoxone and 2,4-D.  Split applications of any of these herbicides, ~10-14 days apart, will be needed for optimum control.  
Late-season weed woes are always more likely in wetter years. They are not a sign of failure.  Rather, they are an opportunity to learn and serve as a reminder that Mother Nature is really in control.  I have seen plenty of peanut fields around the state that are in great shape in terms of weed control.  But, for those that are not, I hope you will consider one of the tools that I mentioned herein. 
As always, good weed hunting!
Prostko is a University of Georgia Extension weed speciaist.
About the Author(s)
Subscribe to receive top agriculture news
Be informed daily with these free e-newsletters
You May Also Like
---