Should you get a jump on fieldwork next spring by applying some of your residual herbicide after harvesting fields this fall? That's a question more farmers are asking this time of year, says Clarke McGrath, an Iowa State University Extension field agronomist. He writes an agronomy column in Wallaces Farmer magazine and a recent column he authored is titled "Make fall weed control effective."

FALL-APPLIED HERBICIDE: Spraying a burndown herbicide this fall can help you manage your workload by controlling winter annual weeds early instead of waiting until spring. Battling weeds is a challenge and getting a jump on them this fall can help.
"Interest in fall weed control has really increased in Iowa the last few years," says McGrath. Herbicide applications in the fall as part of a weed management plan can help you get in the field sooner next spring. And, fall weed control is a way to take control of winter annual weeds and unwanted crop pests like black cutworm and soybean cyst nematode, he adds.
Spring soil conditions, field pests are other possible factors
It's more than just weeds that may keep you from getting corn and soybeans planted on time. Uncertain spring weather, soil conditions and field pests are possible factors. Dense mats of winter annual weeds can make spring planting difficult, notes McGrath. Removing winter annuals with fall herbicide applications makes sense. Winter annuals can actually increase soil temperatures and "wick" significant amounts of moisture from soil in addition to taking up available nutrients otherwise intended for crops.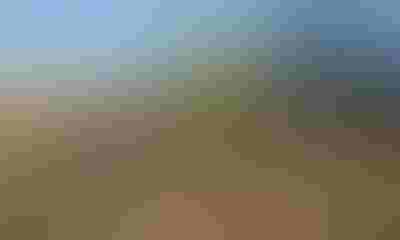 Fall-applied herbicide: plant next spring with a clean slate
University of Missouri weed scientist Kevin Bradley says in soybeans, removal of winter annual weeds with fall application of herbicide reduced total insect populations tenfold soon after soybean planting. That study compared the fall herbicide treated areas to areas of the field where winter annual weeds remained until seven days before planting.
Here are some questions weed control specialists at Iowa State, University of Missouri and Purdue University say you should consider before using fall-applied herbicides.
1) Have winter annual weeds caused your soils to warm or dry slower in spring? Winter annual weeds usually emerge in fall after harvest and continue growing until spring. This is usually the same time that soils need to dry and warm up for planting.
~~~PAGE_BREAK_HERE~~~
2) Does your burndown herbicide program before planting fail to control the winter annuals? Applying herbicides in the fall when air temperatures are still warm, when weeds are actively growing, and when good spray coverage can be achieved can increase herbicide performance and effectiveness of a burndown herbicide program.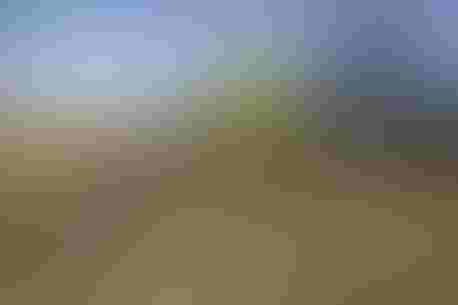 3) Do winter annual weeds increase the likelihood of insect pests in next year's crop? They just might. Many pests are more likely to overwinter or be a problem earlier, the next season due to the presence of winter annual weeds.
4) Are winter annual weeds providing effective suppression of more troublesome, early-emerging summer annual weeds? Burndown of a solid stand of low-lying winter annuals prior to no-till planting may result in an effective "weed control mat" during the winter and for the first few weeks of the growing season.
5) Will fall-applied herbicides lock you into a single cropping system the following spring? Before spraying a residual product in the fall, be committed to planting the labeled crop regardless of fluctuations in the commodity markets.
Fall weed control is the most important decision you have to make when it comes to weed management, and North Dakota State University Extension Weed Specialist Rich Zollinger says fields that receive a fall herbicide application will always be cleaner than those fields that don't.
As you ride the combine this fall, now is the time to plan for next year. A new product you might want to consider for fall application is Autumn Super herbicide as part of your weed management plan. Bayer CropScience, the manufacturer, says this herbicide can help spread out your workload, start spring planting with a clean seedbed, save nutrients for your growing crop, send crop pests packing, and stop winter annual weeds before they ever get started. You can use Autumn Super on glyphosate resistant weeds, too, in fields that will be planted to either corn or soybeans next spring.
Subscribe to receive top agriculture news
Be informed daily with these free e-newsletters
You May Also Like
---