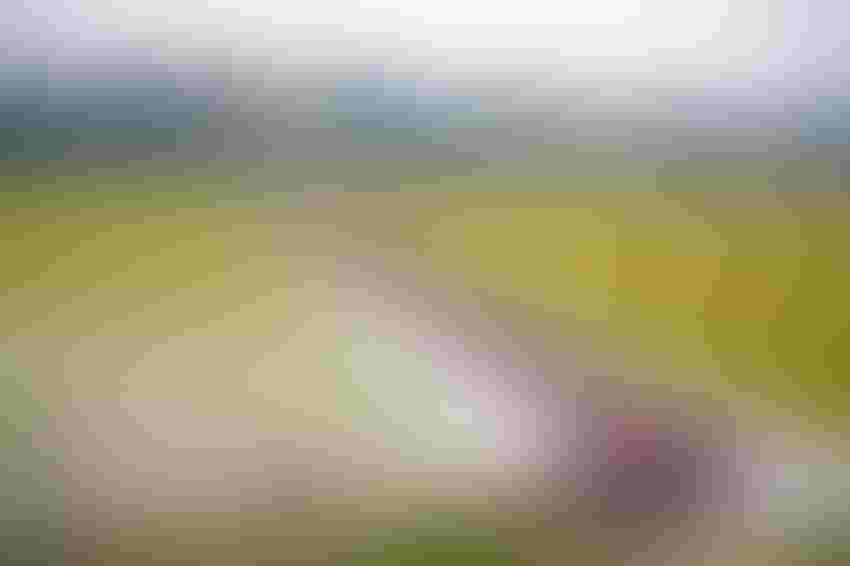 We need some help on rice weed control and we need it fast. We have a lot of clean rice fields in Arkansas, but we also have a lot of ugly fields. In some areas of the state we have the most grown-up fields I have ever seen. Barnyardgrass and weedy rice seem to be the two main culprits, but sedges and sprangletop are rampant as well. I have seen field after field flat on the ground by heading, and I wonder if some  of them will even be harvested.
A lot of the weedy fields are under the care of excellent consultants who know what they are doing and have thrown the herbicide "kitchen sink" at the weeds to no avail. I hate to think how much money has been spent on some of these fields, but I know it is not sustainable.
Perhaps we can blame some of the problem on a wet year and residual herbicides dissipating much quicker than normal.
There is no question that herbicide resistance in barnyardgrass, the sedges and weedy rice is playing an increasing role. In some of the worst fields I have seen, the envelope on continuous rice and especially continuous Clearfield has been pushed too far.
There is a new sedge that I received numerous calls on this year — white sedge or white margin sedge. It is an annual sedge that gets very large and has a white shiny look to the leaves. The head resembles yellow nutsedge, but it is much larger and darker in color.
Control at this point is somewhat anecdotal. Apparently it is walking right through the ALS inhibitors. One consultant tried some propanil plus Basagran on it as a small field trial and had good results.
We are fortunate to have some new rice herbicides coming, and they cannot get here quick enough. Provisia rice, Loyant, and Rogue are all getting close. All of these have promise, and at the same time each will have some things we will have to learn to work with.
We also need a registration for Warrant in rice. This herbicide has shown a lot of promise in research, but any interest in a registration seems to be on-again, off-again.
If we cannot get these new herbicides in place soon we will have increasing acres we cannot grow rice on. However, we cannot simply continue trying to fix a herbicide problem with another herbicide. A long look needs to be taken as to why a lot of acres are in the mess they are in and correct some overall management issues.
Subscribe to receive top agriculture news
Be informed daily with these free e-newsletters
You May Also Like
---