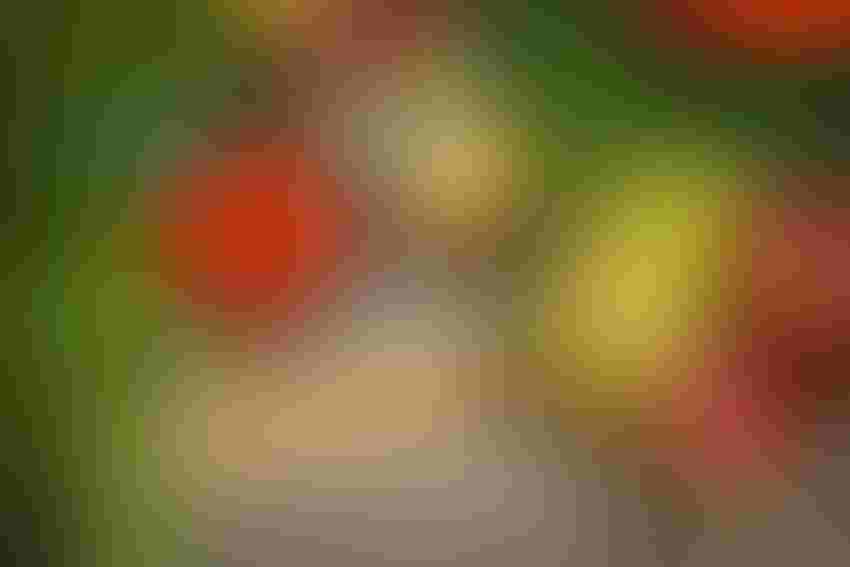 According to an Organic Trade Association report recently released, the U.S. organic sector scored its largest-ever dollar gain in 2015 with total organic product sales reaching just over $43.3 billion, nearly an 11percent jump from the previous year.
According to the report, the booming U.S. organic industry jump is represented by organic food sales of $39.7 and non-food organic products accounting for $3.6 billion, the latter up by 13 percent. The report indicated nearly 5 percent of all the food sold in the U.S. in 2015 was organic.
In response, U.S. Agriculture Secretary Tom Vilsack released a statement noting USDA's continued support for organic foods was instrumental in helping the industry reach new heights and expressed continued commitment by the federal agency.
Among assistance provided by USDA, Vilsack points to efforts to help the industry increase productivity and advanced research efforts and certification programs that have helped the industry to gain ground in the marketplace.
For the latest on southwest agriculture, please check out Southwest Farm Press Daily and receive the latest news right to your inbox.
"America's organic industry is booming, creating important opportunities for farmers and ranchers and adding to the vibrancy of rural America," Vilsack noted. "We've made transformative investments to help the organic sector thrive by making certification more attainable, providing more support for organic operations, and expanding international markets. As consumer demand continues to grow, USDA is here to support producers and help them access the hunger for American-grown organic products."
Vilsack noted USDA invested nearly $261 million over the past seven years in research to improve the productivity and success of organic agriculture, including seed-breeding, and certified more than 21,900 organic operations to date — nearly a 300 percent increase since 2002. Worldwide, he said the USDA organic seal has become a leading global standard, with more than 31,000 certified organic operations in more than 120 countries.
VALUE ADDED PRODUCTS
The Secretary noted USDA helped to increase the number of value-added producer grants awarded to local food projects by nearly 500 percent since 2009 and established tools to help organic producers find technical and financial assistance to help them grow.
"For instance, our site, www.usda.gov/organic, is a one-stop-shop for operators, and we've also developed a handbook that matches conservation practices to USDA's organic regulatory requirements" he said.
Other significant contributions to the industry included:
Provided more than 6,800 farms with $115 million in assistance to help producers implement conservation practices on organic farms, and expanded field-level capacity to implement voluntary conservation practices on organic acres through a public-private partnership.

Created new crop insurance options to meet the unique needs of organic operations.
In 2011, USDA began offering crop insurance for organic producers to reflect market prices — one of the  most important steps taken to provide effective insurance coverage for organic crops and better risk management tools for organic producers.
Beginning with the 2014 crop year, established new crop-insurance pricing options available to organic and transitioning producers, including those who grew crops under guaranteed contracts. This contract price option allows organic producers who receive a contract price for their crop to get a crop insurance guarantee that is more reflective of the actual value of their crop.
And in 2016, the Whole-Farm Revenue Protection insurance policy became available to producers. This policy allows producers to insure between 50 to 85 percent of their whole farm revenue.
Established equivalency arrangements with Canada, the European Union, Japan, Korea and Switzerland, allowing U.S. organic producers to reach consumers around the world. As a result, American organic producers now have streamlined access to international organic markets valued at more than $35 billion, and organic products certified in one country can now be sold as organic in other respective markets, reducing the cost of duplicative certifications, fees and inspections.
Vilsack said USDA also made market and pricing information available for approximately 250 organic products free of charge through USDA's Market News and made $11.5 million in assistance available to organic operations for certification costs in 2015.
Subscribe to receive top agriculture news
Be informed daily with these free e-newsletters
You May Also Like
---