Produce groups scramble as romaine advisory expands
Produce groups scramble as romaine advisory expands
The U.S. Centers for Disease Control and Prevention are urging consumers to discard any romaine lettuce grown in the Yuma, Ariz., area after 53 people from 16 states were infected with a strain of E. coli.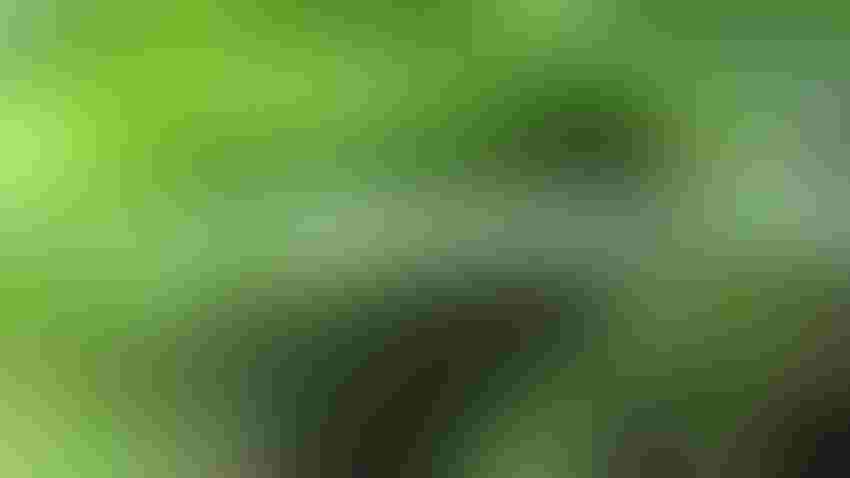 Romaine lettuce grown in Northern California is ready to be served. An illness outbreak involving romaine from the Yuma, Ariz., area has rocked the industry.
The produce industries in Arizona and California are scrambling after the U.S. Centers for Disease Control urged consumers to discard any store-bought romaine lettuce grown in the Yuma, Ariz., area because of an E. coli outbreak.
As of the CDC's latest advisory on April 20, 53 people in 16 states had been infected with a strain of E. coli linked to the tainted lettuce. Of those, 31 people have been hospitalized, including five with kidney failure, but no deaths have been reported.
The agency expanded its advisory to cover all types of romaine lettuce from Yuma after initially warning only about chopped romaine and salads and salad mixes containing romaine. The expansion followed state and local health officials' reports that illnesses at a correctional facility in Alaska were traced back to whole heads of romaine lettuce from the Yuma area.
No common grower, supplier, distributor or brand has yet been identified, according to the CDC.
Industry rocked
The outbreak has rocked the lettuce industry in the Yuma region, which during the winter supplies most of the romaine sold in the U.S., according to Steve Alameda, a grower and president of the Yuma Fresh Vegetable Association.
"We're not so much interested in who as why," Alameda told  Western Farm Press. "Was there negligence? Was there a breakdown in metrics? Definitely something got by.
"We're hoping that we hear something. A lot of times these things run the course and you don't hear anything" because the cause is never pinpointed, he adds.
Nearly all the region's growers are members of the Leafy Greens Marketing Agreement, which established rigorous food safety programs in California and Arizona after a deadly E. coli outbreak was linked to spinach from a field in the Salinas Valley in 2006.
Each member operation is inspected by government auditors who verify more than 150 food safety checkpoints, and the audits take place about five times per year, according to the LGMA.
While the outbreak came as the harvest of romaine in the Yuma area was nearly finished, Alameda says he worries about the incident's effect on sales of the California crop, whose production is ongoing. Romaine grown in coastal and central California, Florida and central Mexico are not at risk, advises the Produce Marketing Association.
"Our brothers to the north in Salinas … are suffering more than we are," Alameda says. "Our season's done … Salinas is now producing everything for the country. But people are not making that distinction."
California precautions
In California, the produce industry is working quickly to label its product as "California grown" whenever possible and is verifying the romaine's origin for retail and restaurant customers, the LGMA notes in a news release.
"The leafy greens community takes the responsibility of producing safe leafy greens very seriously," says Scott Horsfall, the California Leafy Greens Marketing Agreement's chief executive officer. "Not only are the foods we grow eaten by our own families, but they are consumed around the world."
The industry is now working with regulators, scientists and food safety experts to determine what more might be done to strengthen the program to prevent future outbreaks, the LGMA's release states.
For his part, Alameda is reviewing food safety practices and auditing operations on his own farm, he says.
"We do all the things we're supposed to do, and when something gets through, it's very disconcerting to us," he says. "I can't even begin to tell you how disappointing this is."
Subscribe to receive top agriculture news
Be informed daily with these free e-newsletters
You May Also Like
---