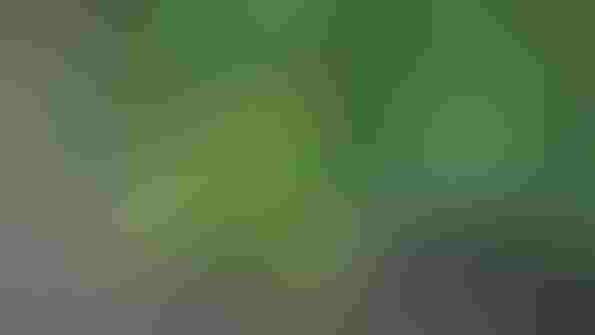 Hatch chile harvest underway in New Mexico.
The tall morning glory weed can be problematic for chile growers. The presence of this weed in crops may lead to an increase in harvesting time or hoeing time and may also result in fewer chile pods.
A solution just may be integrated pest management that focuses on the soil seed bank.
Brian Schutte at New Mexico State University developed a user-friendly economic model that strives to assist growers with saving time in the long run. Schutte is an assistant professor of weed physiology in the College of Agricultural, Consumer and Environmental Sciences.
"A focus of my work is not just to direct (pest) management to the emerged plant but also to direct management toward the seeds in the soil to prevent them from producing seedlings that eventually become costly problems," Schutte said. "With this model, we are trying to link tangible management outcomes back to the soil seed bank."
Schutte explained that with an increase in seed-bank density, there is a greater possibility that a large number of weeds will escape treatment.
The interactive model, which may be accessed through Schutte's faculty link on the NMSU Department of Entomology, Plant Pathology and Weed Science website, is in a spreadsheet format. Growers may input information regarding morning glory infestation estimates, expected chile crop yield and details regarding the type of herbicide used.
"Growers would then see the effects of increasing the number of seeds in the soil on management outcomes, such as hoe time requirements – how long they'll be in the field hoeing – and harvest time requirements," Schutte said. If people have to reach around the tall twining weeds when removing the chile pods from the plant, it will add time to the harvesting process.
With the help of several NMSU students over a two-year period, Schutte completed the model in late November after conducting several field studies. He plans to make improvements to the model as needed.
While chile is not the only crop with tall morning glory as its enemy, the weed is particularly problematic in chile, as it is difficult to control and manage. Hence, the decision was made to use chile crops in this study.
Tall morning glories may appear from May through August, which makes it challenging for growers to know when to apply control methods. Because it is an annual weed and completes its life cycle in one growing season, tall morning glory depends highly on the seeds in the soil seed bank.
"It's dependent upon the seeds in soil for year-to-year persistence," Schutte said. "Ultimately, we hope to reduce the number of morning glory and other annual weeds in chile fields."
Schutte had opportunities in January and February to present the model to growers, including attendees at NMSU's annual New Mexico Chile Conference in Las Cruces. He hopes more and more people in the agricultural industry will take advantage of this new learning tool.
For the latest on southwest agriculture, please check out Southwest Farm Press Daily and receive the latest news right to your inbox.
"The hope is that as people better appreciate the impacts of this seed bank, they will make efforts toward reducing the number of seeds in soil," Schutte explained. "There are a number of things they can do, but the first thing is to just prevent them from setting seed to begin with. That's the goal here with this project."
The model, which was funded by the Western IPM (Integrated Pest Management) Center, may be accessed at: http://aces.nmsu.edu/faculty/schutte/index.html.
For more information, contact Schutte at [email protected].
Subscribe to receive top agriculture news
Be informed daily with these free e-newsletters
You May Also Like
---