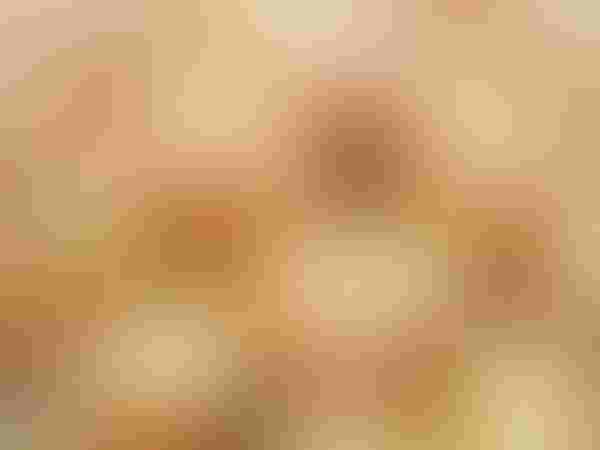 South Texas onion growers have planted more acres than they did last year based on speculation that drug cartel violence may keep Mexican onions out of the U.S. market next year, according to an expert with the Texas AgriLife Extension Service.
"Onion acreage here is up by as much as 2,000 acres over last year's 8,700 acres based on several factors, including the fact that competing Mexican onions may not make it into the U.S. during our harvest window next year," said Dr. Juan Anciso, an AgriLife Extension vegetable specialist in Weslaco.
Other factors include lingering memories of high market prices for last year's crop and excellent planting weather this year, Anciso said.
"Weather was a huge problem last year," Anciso said. "We had lots of rain that affected both planting and harvesting in Mexico and here in South Texas. But not this year. The entire peak planting month of October here was dry and it stayed that way until the end of the planting window on Nov. 15."
Bad weather last season led to fewer onions and higher market prices for growers who were able to cash in.
"Depending on how much rain they got, some growers here made a killing, some broke even and some lost their shirts," he said.
Mexican onions, which usually compete with the South Texas onion harvest in the spring, were not a factor due to heavy tropical rains there too.
Violence an issue
"This year, regardless of what kind of weather Mexico has, speculation among growers is that the drug violence will keep Mexican onions from competing with our onions again this season," Anciso said.
There's no way to determine how much seed was bought and planted in Mexico this fall, but the violence will have an impact this year that wasn't there last year, he said.
"It's getting difficult to farm there and even harder to find trucks to ship the produce up here."
While the North American Free Trade Agreement pushed farmers south into Mexico during the 1990s, the violence is now pushing growers back to the U.S., Anciso said.
"I've had Mexican growers come to my office to talk to me about buying farmland here in South Texas," he said. "Just recently, one grower was looking for 10,000 acres, another wanted 3,000 and another was looking for 1,000."
Anciso said that due to urbanization, prospective buyers are not likely to find large tracts of farmland in one location.
"Of course, I send them to real estate agents, but if they buy large tracts of land, it will likely be piecemeal, not all together in one tract," he said.
The growers looking to move north from Mexico are sorghum growers who will likely stick to growing what they know, but could branch out to other crops, "depending on the market forces," he said.
"Nobody could have predicted all this craziness in Mexico," Anciso said. "But it's indicative of the volatile global economy we're in now. Markets of any commodity, not just agriculture, can quickly move up or down."
Most of the onions planted in South Texas are of the sweet variety and are doing well, as are other winter vegetables, including cabbage, leafy greens, carrots and others, Anciso said.
"All our winter vegetables were planted on time; stands came up well and overall are doing very well."
Subscribe to receive top agriculture news
Be informed daily with these free e-newsletters
You May Also Like
---