Arizona Veg IPM: Larvae in lettuce, plant disease resistance, technological advances
Arizona Veg IPM: Larvae in lettuce, plant disease resistance, technological advances
Lepidopterous larvae - including beet armyworm, cabbage looper, and corn earworm - are major pests of leafy vegetables grown in the desert southwest.Plants are resistant to many potential pathogens, but what are the mechanisms behind this resistance?Electronic technology has developed that no longer makes localized consultations the most efficient or even the most effective means of helping people solve problems.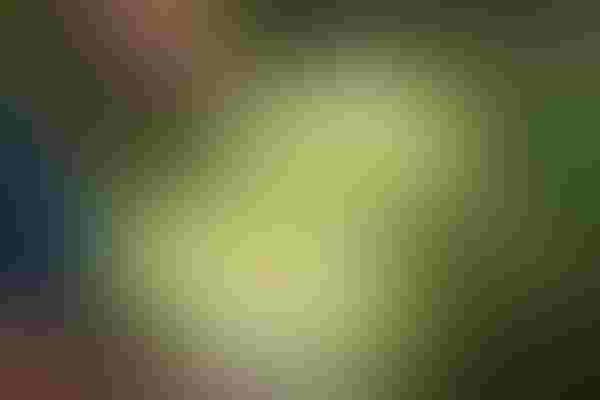 The latest Arizona Vegetable Integrated Pest Management Update from the University of Arizona (UA) Cooperative Extension in Yuma, Ariz., released Aug. 8, 2012.
Insect resistance management guidelines for Lepidopterous larvae in lettuce
By John Palumbo, UA Research Scientist and Extension Specialist
Lepidopterous (Lep) larvae - including beet armyworm (Spodoptera exigua), cabbage looper (Trichoplusia ni), and corn earworm (Heliocoverpa zea) - are major pests of leafy vegetables grown in the desert southwest.
Typically, larval populations begin infesting newly-planted produce stands after plants emerge in early September and can remain heavy through early November under favorable weather conditions.
Fortunately for pest control advisers (PCAs), several insecticide alternatives are available that provide excellent residual activity on this pest. Many of the products have different modes of action (MOA) that can be alternated throughout the growing season.
The rapid development of resistance by lepidopterous larvae, and in particular beet armyworm, to any of these insecticide compounds should not readily occur.
However, if an insecticide compound, or products with the same MOA, are used repeatedly for Lep control in the same field, the risk of resistance increases significantly.
This is particularly important with the Diamide group of insecticides (IRAC group 28) since the products can be applied as foliar sprays and soil injections, and because there are currently six Diamide products labeled in leafy vegetables with the same MOA (Coragen, Durivo, Voliam Xpress, Voliam Flexi, Synapse, and Vetica).
Applying these Diamide products to the soil at planting, and applying these as foliar sprays in the same field, can expose multiple generations of Lep larvae to the same MOA. That is not a good way to use these products to remain effective for more than a couple of years.
Since the Diamides, and other products currently available (Radiant, Proclaim, Intrepid, Avaunt), are critical to effective management of Lep larvae in leafy vegetables, PCAs should consciously avoid the overuse of these compounds.
The most effective way to delay the onset of resistance by BAW in leafy vegetables is to consider the recommendations provided in these recent guidelines called InsecticideResistance Management Guidelines for Beet Armyworm in Lettuce.
Click this link to listen to John.
When in doubt – scout.
Contact Palumbo: (928) 782-3836 or [email protected].
Plant disease resistance in the desert
By Mike Matheron, UA Extension Plant Pathologist
Plants are resistant to many potential pathogens, but what are the mechanisms behind this resistance?
One method is physical defense. Just as the skin provides a physical barrier preventing the movement of microbes into the human body, the cuticle or surface covering on plants serves a similar function.
Many plant pathogens must adhere to the plant surface for a given time to penetrate into the plant and initiate infection and disease. This ability to colonize plants may be disrupted by the amount of wax present and the quality of the cuticle that covers plants.
Waxes prevent the formation of a film of water on plants which is essential for deposition and growth of bacterial and most fungal pathogens on plants.
Abundant plant hairs can perform a similar water repellency function. Cuticle thickness and toughness of epidermal cell walls play an important role in the resistance of plants to several pathogens.
However, this form of disease resistance can be circumvented by wounds.
Many pathogenic bacteria and fungi enter plants only through stomata or other natural openings. The structure and size of the openings can greatly affect the ability of some pathogens to invade plants.
Physical plant attributes present before exposure to potential plant pathogens play an important role in a plant's ability to resist many disease causing pathogens. Without the presence of these physical barriers, plants in general would be susceptible to many more plant pathogens.
Click this link tolisten to Mike's update.
Contact Matheron: (928) 726-6856 or [email protected].
Send us a picture
By Barry Tickes, UA Area Agriculture Agent
Field visits and one-on-one consultations have long been the hallmark of Cooperative Extension. Offices were established in each county to facilitate this.
Electronic technology has developed that no longer makes localized consultations the most efficient or even the most effective means of helping people to solve problems.
Most people have smart phones or digital cameras that take excellent pictures which can be sent quickly. Weed identification, herbicide injury diagnosis, and other tasks can sometimes be done better with digital pictures than by us visiting the field. If we can't identify the weed or the symptoms, the pictures can be sent to others who can help.
We have a "Veg help" group comprised of over 100 experts in California and Arizona who regularly share pictures of problems. Received pictures can also be filed for future reference.
Sent pictures should include the same information if we came to the field. If it is a herbicide injury problem, it is helpful to know the cropping and pesticide use history, pesticides used in the vicinity, patterns in the field, soil type, etc.
Weed identification pictures should include information on where it was found and when. Putting something in the pictures to reference for size is also helpful.
Pictures can be e-mailed to either myself at [email protected] or to our vegetable IPM coordinator Marco Peña at [email protected]. Pictures can be sent to our phones at (928) 580-9902 (Tickes) or (928) 750-7894 (Peña).
Click this link to listen to Barry.
A modern way of biological research
By Ta-I Huang, UA post doc research associate
In the old days, behavioral types of study on living organisms, animal or plant, relied on a successive observation with certain intervals.
For example, the feeding behavior of hunting billbugs to Bermudagrass was observed every four hours (Huang & Buss 2009). Researchers had to stay up until midnight and wake up at 4 a.m. to record it. Although it helped the researcher answer some important biological questions, the process was tedious and time consuming.
With the development and application of modern technology, things can be facilitated. The monitoring of Pentatomid stink bugs feeding and movement on cotton plants using a time-lapse videography system was an excellent example (Huang & Toews 2012).
High resolution video cameras connected with a digital video recorder generated a large dataset within a short period. It was not only time efficient but importantly the researcher could sleep through the whole night.
More recently, USB digital microscopes were developed for biological, engineering, medical, and mineralogical purposes which are widely used by industries and universities. Although the size of the USB digital microscope is no bigger than the iPhone, it provides up to 200 times magnification with a high resolution 1280 x 1024 video plus high quality images.
The small pocket size also benefits researchers to examine insect damage, parasitoid, and pathogen identification in the field, even though it was not originally designed for entomological purpose. For educational purposes, a lecturer using a digital microscope can show live images on the big screen to the class.
An ongoing research project at John Palumbo's lab at the Yuma Agricultural Center is conducted to evaluate bagrada bug (bagrada hilaris) feeding preference on several brassica crops using USB digital microscope (Dino-Lite). Feeding damage, duration, and the movement of bagrada bugs among the crops can be monitored simply by plugging the USB digital microscope into the computer.
Since the cost of the USB digital microscope is relatively lower than the traditional microscope, we believe this new technology has a huge potential for modern science and can be extensively applied to academia and industry.
Click this link to listen to Ta-I.
Subscribe to receive top agriculture news
Be informed daily with these free e-newsletters
You May Also Like
---