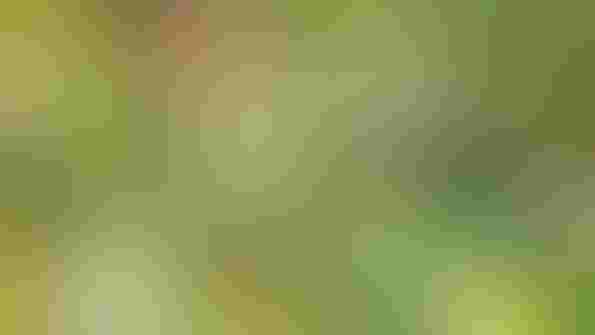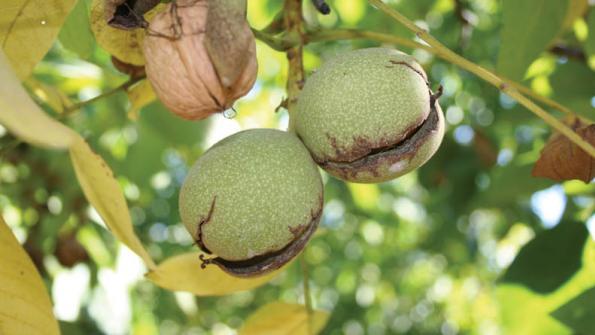 Over the past six month, California walnut growers have watched in dismay as the once-booming market for their product has taken a sharp turn for the worse.
Since early last September when California walnut handlers announced their opening export price - the price of walnuts sold to overseas buyers, the market had dropped 32 percent by mid-February.
This put the price at less than half compared to a year earlier. Meanwhile, even the price growers have been receiving for their crop has fallen roughly 30 percent. It's likely to fall even more before growers get their final payment late this spring.
Veteran Stanislaus County walnut grower and handler Ron Martella describes the situation in two simple words.
"It's sad,' Martella says. "We've enjoyed a good six-year run and we're all hoping prices will cycle back up."
He's a partner in the family-owned Ronald Martella Farms, which grows 800 acres of walnuts, and Grower Direct Nut Co., Inc., which purchases, processes and sells walnuts near Hughson, Calif.
The problem reflects significantly expanded production over the past few years which has outpaced a growing demand for walnuts, both domestically and abroad. It won't be solved quickly and not until supply becomes more in line with demand, say observers.
In 2009, California's 240,000 bearing acres of walnut trees produced 437,000 tons of nuts.
In 2015, for the second year in a row, the state's growers harvested their biggest crop ever. Just before harvest began last September, the USDA National Agricultural Statistics Service estimated walnut production from 300,000 acres of bearing trees would total 575,000 tons.
However, total walnut receipts reported and compiled by the walnut handlers put the final tally at around 602,000 tons. This would represent more than a 5 percent increase over the then-record 570,000 tons California's walnut growers harvested in 2014.
As big as it was, the 2015 crop wasn't the only contributor to the current glut of walnuts. The inventory of walnuts remaining in warehouses at the end of the 2014 marketing year on Aug. 31, 2014, totaled a record 83,511 tons (inshell equivalent). This was the highest carry-over since 2004 and more than twice the 38,568-tons carryover from the 2013 crop.
In comparison, the carry-over for each of the past nine years has averaged less than 48,000 tons, reports industry consultant Pete Turner, Turner and Associates, Stockton, Calif. He is also chairman of the California Walnut Handler Coalition, which represents about 90 percent of the walnuts grown in California.
"About 80 percent of the roughly 40,000 tons of inventories on hand at the start of the 2014 marketing year were committed," Turner says. "By contrast, more than 80 percent of the 83,000-plus tons of carry-over into the current marketing year were not committed."
So, instead of working its way through slightly more than the 600,000 tons of walnuts growers harvested last fall, handlers and packers face the challenge of marketing and moving 660,000 or so tons before the 2016 harvest begins.
Chances of that, in Turner's view, are slim to none.
"In fact, I wouldn't be surprised if inventories at the end of the 2015 marketing year exceed 100,000 tons," he says.
What's more, based on new acreage expected to come into production this year, Turner sees the potential for a third straight year of record high production with the 2016 crop coming in at around 625,000 tons.
In the previous marketing year (September 1, 2014, through August 31, 2015), the industry shipped a total of 529,570 tons (inshell equivalent) of walnuts. For the first five months of the current marketing, shipments totaled 316,808 tons.
This exceeded shipments for the same period a year earlier by more than 37,000 tons.
However, because the industry started the current marketing year with about 60,000 more tons of uncommitted inventories than in September 2014, shipments to date are actually trailing the pace of a year ago," Turner says. 
Typically, after delivering their walnuts to handlers at harvest, growers are paid for their crop in a series of installments as the nuts are sold. For instance, depending on the handler, a grower might receive payment for 30-40 percent of the crop delivered to the handler at harvest.
Then, the grower would get another payment for 25 percent of the crop in January and again in March before getting paid for the remaining unsold nuts in early June.
As a result, growers don't know the actual price of their crop until the final payment. For the 2014 crop, growers received an average price of around $1.75 per pound (inshell). 
Prospects for this year's crop prices are much dimmer, Turner notes.
"With a good meat yield and high quality, some growers may receive around $1 a pound," he says. "But, we'll probably be seeing a lot of grower payments of 50 cents a pound, if not less.
That's getting dangerously close to or below the cost of production for many growers."
Returns for some growers from their 2015 crop suffered from high mold levels caused by rains midway through harvest.
For example, Turner says yields for Chandlers harvested earlier on were in the 47 percent range. However, following the rains and onset of mold damage, Chandler yields fell below 45 percent.
"Since walnuts are purchased for their meats and not the shells, lower meat yields mean lower returns to the grower," he says.
Declining prices have added to the industry's financial pains in another way.
For instance, after opening on Sept. 7 at $3.50 per pound for Chandler light halves and pieces, the export price dropped on a weekly basis to less than $2.60 in mid-February. This created a formula for contract defaults as buyers were rejecting loads for any reason in order to re-negotiate with the sellers for lower pricing.
Many buyers just walked away from the contracts altogether, Turner notes. If a deal falls through, the seller pays for return of the unsold nuts.
"The number of contract defaults this year is the highest I've seen in a long time," Turner says.
Subscribe to receive top agriculture news
Be informed daily with these free e-newsletters
You May Also Like
---