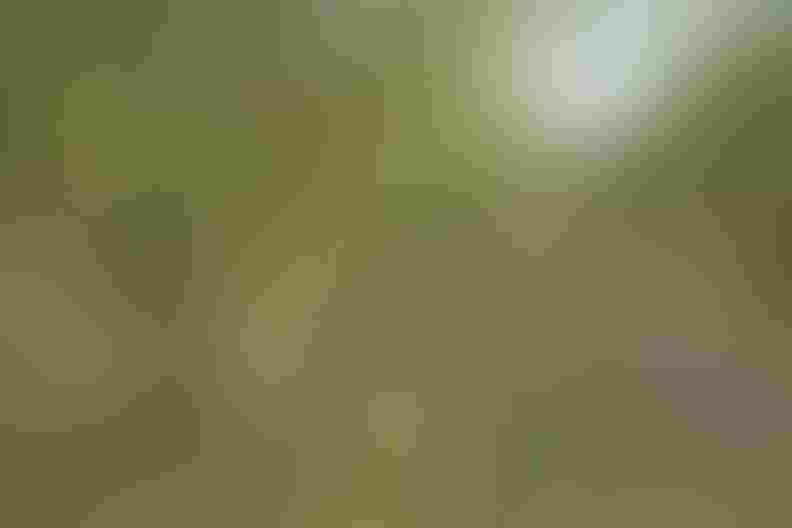 This article is the first in a series on choosing almond varieties.
Selecting varieties is a complicated task — there is no perfect choice, yet the decision is one that growers must live with for a long time. At the 2009 Almond Industry Conference, a panel of experts gave growers assistance in this choice by reviewing variety development, evaluation and selection, balancing both field and market considerations.
The panel included Tom Gradziel (UC Davis almond breeder), Joe Connell (UC farm advisor, Butte County), Bruce Lampinen (UC Pomology Extension specialist), Ned Ryan (past Almond Board chair and almond industry consultant) and Roger Duncan (UC farm advisor, Stanislaus County). This series will look at the "checklist" of issues to consider when choosing varieties to plant using information presented by this panel.
Much of the field performance information presented by the panel comes from the UC farm advisors who were involved in the almond Regional Variety Trials (RVT). This information was summarized by the panel members and included reports from these trials, which have been supported by the Almond Board dating back to the late 1970s.
The checklist items included in this series are:
Marketing considerations and yield (and therefore, income value to the grower)

Challenges of evaluating field performance, bloom and pollen incompatibility groups

Insect and disease susceptibility

"Fit" into the farming operation.
In this first article, we'll take a look at marketing considerations, yield and income potential to the grower.
As noted by panelist Roger Duncan, it is important to choose a main variety. Currently, this is typically either Nonpareil or Butte (a Mission-type almond), which are planted with pollinizer varieties chosen to complement these two main varieties.
According to panelist Ned Ryan, demand for Nonpareil continues, as it meets all desirable attributes and has the widest range of uses for the general market. Other general classifications include the California type, which are blanchable and used primarily in manufactured products, and the Mission type almonds, which are small, wide and often plump, with wrinkled skins amenable to roasting and salt and flavor adherence. Current market classifications can be found at AlmondBoard.com/Handlers > marketing tips/resources > marketing classifications.
Marketing standpoint
It is important to check with your handler for advice on varieties to plant from a marketing standpoint.  Individual handlers may classify market varieties differently and there may be niches for certain varieties and uses. Examples include varieties for different types of inshell end usage, and varieties with sufficient volume and attributes that may fit into specialty niches, such as the recently-released Marcona-type Sweetheart variety.
Ned Ryan cautions growers to approach specialty niche markets with prudence. This is a "balancing act," he says. The handler needs to have a sufficient supply to provide yearlong contracts, but there is the risk the special use could diminish or the market could get oversold.  Diversification by including plantings with standards like Nonpareil is important. "The world almond market is so diverse in finished products that there is room for many varietal characteristics, Ryan says. "However, price discounts to make some varieties saleable will reduce the value per acre back to the grower." 
Roger Duncan advises growers to look at more than just yield and think about return per acre. In his presentation, he illustrated this point by comparing Butte/Padre with Nonpareil:  Statewide average yields of Butte/Padre were higher than Nonpareil from 2000 to 2007, but because it received a higher price, Nonpareil returned more per acre.
Bruce Lampinen added information on evaluating yields in his presentation. "Be sure you understand the background and context of the data," he warns. "Be skeptical and ask a lot of questions." For example, in the previous series of the RVT (1993–2006) yield data for some varieties at a San Joaquin County plot were impacted by a sand streak through the orchard.
Another factor to consider is the proximal placement of a shorter variety with a taller variety. Because of shading over the course of a day caused by the taller variety, the productivity of the shorter variety may be reduced while the yield of the taller variety, receiving more sun, is increased. This is why yields should be evaluated as the average of the variety in question as well as the adjacent variety(ies).  A Kern County variety trial begun in 2004 and currently under way was planted in a replicated fashion to overcome these factors that could provide misleading data.
A big advantage of the RVT is that tested varieties are compared across different locations in different growing areas with standard varieties. The relative yield ranking provides insights: Is a test variety consistently top-tier or lower-tier in yield? Is yield for a variety in one location/one year uncharacteristically low and could this be a function of a particular disease outbreak? Does small tree size and shading from neighbors in particular plots impact yield and can this be compensated by a different planting pattern? To gain insights into the data and its assessment, contact Joe Connell (UCCE, Butte County, [email protected]), Bruce Lampinen (UC Extension specialist, UC Davis, [email protected]), Roger Duncan (UCCE, Stanislaus County, [email protected] ), or your local farm advisor.
To access production data and reports from the Regional VarietyTrials, charts showing production from the top almond varieties and their acreage in 2009, and how production by variety has changed over the past 10 years, go to AlmondBoard.com/farmpress20.  
The next article in this series will look further into production characteristics, which present an even greater challenge than decisions based on marketing considerations.
Subscribe to receive top agriculture news
Be informed daily with these free e-newsletters
You May Also Like
---