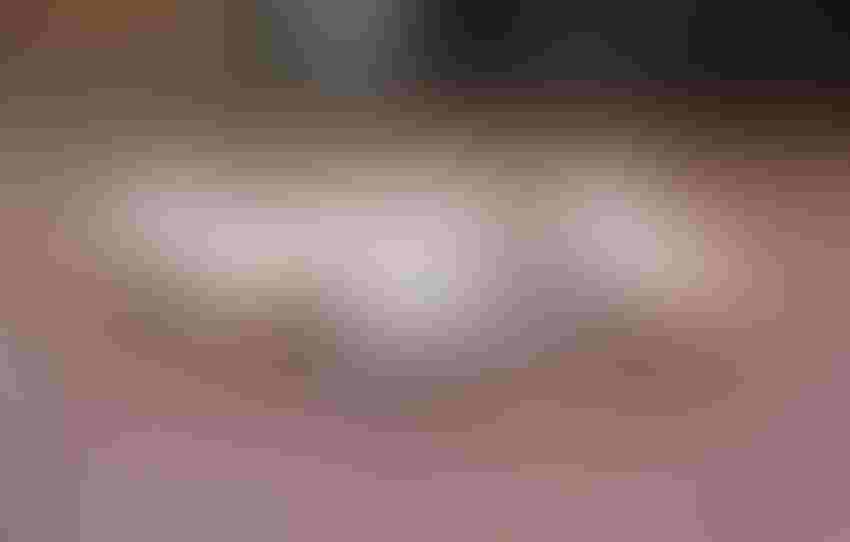 Otero County, N. M., pecan grower Enrico Zoppe is hoping his 2013 crop fares better than his two previous ones.
The former Oklahoma cattle rancher grows 35 acres of pecans in southeastern New Mexico's Tularosa Basin near the town of Tularosa.
In 2011, he lost part of his crop to a hailstorm. Last year, a late frost killed a dozen or so of his older trees and several younger trees that had only been in production for three years. He figures the freeze cost him at least 60 percent of his production.
"It was a terrible crop," he says. "Without insurance, I would have been in trouble. But, I can't complain. We haven't had too many bad years."
When Zoppe bought his farm, it included an existing 21-acre orchard with several different varieties. He planted 14 acres to Western Schley, harvesting the first crop from those trees in 2010.        
This area gets most of its rain from summer monsoons, with little of it falling in the winter. In fact, the last rain Zoppe's orchard received was this past November.
The winter has been unusually cold, he notes. Typically, colder temperatures are interspersed with some 60- and 70-degree weather. Not this year. "It's been real cold, and it's stayed cold," he says,
Typically, his pecan trees begin budding out in mid-May. He irrigates his orchards using a micro-sprinkler system that draws all its water from an underground aquifer. This season, he will be changing his irrigation scheduling to improve water-use efficiency by better matching his applications to the trees' water demand.
He formerly irrigated about every 10 days during the growing season. This year, he'll be basing his watering on readings from soil moisture probes he's installed at depths of 6 and 12 inches.
Zoppe bases his fertilization program on results of late-season leaf tissue analysis. Last year's test showed the need to add some iron this year.
He'll begin fertigating his trees at bloom when he feeds them zinc and magnesium, which he'll apply a total of six times during the season at 10-day intervals. He also uses irrigation system to apply nitrogen.
Subscribe to receive top agriculture news
Be informed daily with these free e-newsletters
You May Also Like
---