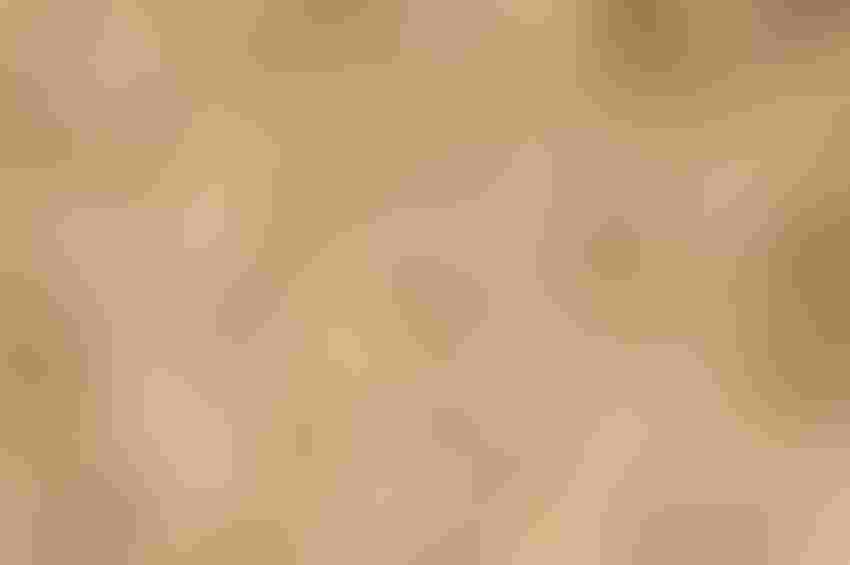 Juanmonino-iStock/Getty Images
Two new studies point to a growing popularity of California tree nuts overseas, underscoring the importance of foreign markets to the industry.
A California State University-Fresno report published July 25 asserts that pistachio consumption has increased substantially in international markets between 2015 and 2017. The study by the university's Jordan College of Agricultural Sciences and Technology reviewed trends in China, South Korea, Germany, France, Italy, Spain, and the United Kingdom, where consumption in some cases more than doubled over the three-year period.
Separately, new data from Innova Market Insights found that almond introductions grew in several key categories worldwide in 2017, including confectionery (22 percent), snacks (19 percent), and bakery (17 percent), according to the Almond Board of California.
Innova's Global New Products Report also highlighted the top claims used on packaging of products with almonds globally, noting that "gluten-free" was the top claim used, at 24 percent.
"With free-form and clean label products now so mainstream, we frequently see almonds' attributes named on packaging," says Lu Ann Williams, the company's director of innovation. "For example, we see a high use of gluten-free claims on almond bar products when compared to the general product category."
Likewise, the Fresno-based American Pistachio Growers attributes the increase in global pistachio demand to health trends and a growing body of scientific research that ties the nut to a wide range of benefits, including weight management, blood sugar control, and a lower risk of cardiovascular disease.
YEAR-ROUND APPEAL
"We're finding that not only is overall consumption of U.S. pistachios increasing, but consumers are also broadening their consumption timeframe," says Judy Hirigoyen, APG vice president of global marketing.
"While nuts have traditionally been consumed during winter months and holidays," she says, "we're seeing increases during spring and summer months as consumers learn about the health attributes of pistachios for athletic individuals and weight management."
The studies serve to quantify the importance of foreign trade to two of the Golden State's leading commodities, amid uncertainty caused by American trade disputes with China, Canada, Mexico, and the European Union.
For example, an April study by the group Farmers for Free Trade asserted that if retaliatory tariffs imposed by China linger, pistachios could see $99 million in potential additional duties, while almonds could face up to $28 million in additional charges.
Trade relations with the European Union may have achieved a breakthrough when President Donald Trump and European Commission leader Jean-Claude Juncker announced an agreement in principle to eliminate tariffs. U.S. officials briefly sounded upbeat about a deal in principle with China that would increase American agricultural exports into the country, but the so-called "trade truce" was short-lived.
GROWING CONSUMPTION
The Fresno State study found that over the three-year period that ended last year, overall in-shell pistachio consumption increased by 84.2 percent in Germany, 29.8 percent in Spain, 7.8 percent in Italy, 20.1 percent in France, 47.2 percent in South Korea, 49.6 percent in India, and 182.4 percent in China. The United Kingdom's overall consumption declined by 34.4 percent.
The U.S. market share increased in all those countries over the period except for France, where it declined by 1.7 percent, although overall volume for the U.S. product rose, according to the study. In the United Kingdom, the U.S. more than doubled its market share to 68.6 percent. American pistachios have maintained a nearly 100 percent share of the market in South Korea.
Meanwhile, the Innova Market Insights study found that in North America, 48 percent of product introductions with nuts contain almonds. Bars lead the charge for new almond product introductions in North America, up 17 percent since 2016.
In Europe and the Asia-Pacific region, almonds are the top nut for new product introductions, while Latin America saw the highest level of growth for almond introductions in 2017, at 24 percent.
Europe leads the world when it comes to almond product growth, with a 47 percent share of global introductions for the second year in a row, Innova reports.
Subscribe to receive top agriculture news
Be informed daily with these free e-newsletters
You May Also Like
---