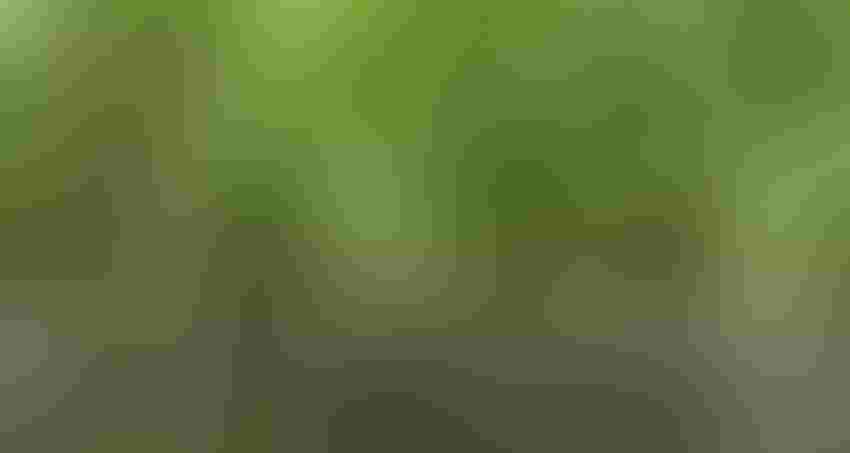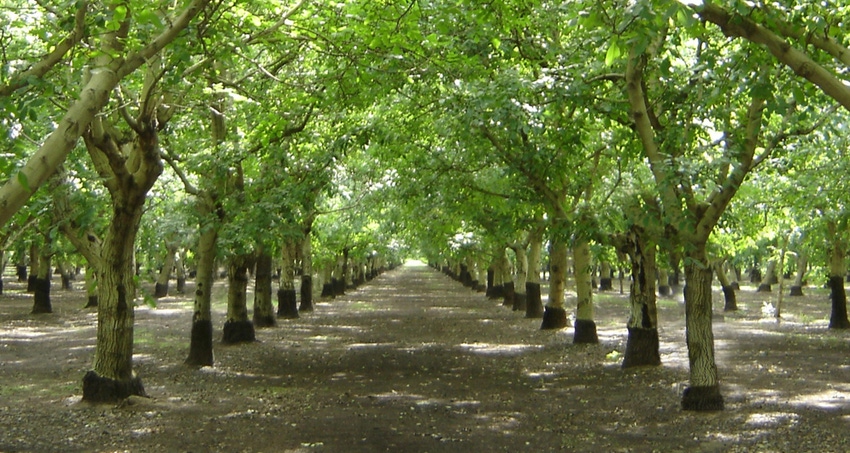 Walnuts grow in an orchard in the northern Sacramento Valley.
California Walnuts
A new product approved for California tree nuts aims to save growers work by combining two of their go-to tools for controlling such diseases as walnut blight and bacterial spot.
ManKocide mixes mancozeb and copper hydroxide in a fungicide-bactericide formulation that is already in use in a variety of vegetable, fruit and tree crops, explains the product's distributor, Certis USA.
The California Department of Pesticide Regulation approved ManKocide for use on tree nuts on March 25, making it available to growers for the coming season.
"Growers have been using these products (mancozeb and copper hydroxide) together for years," company spokeswoman Jamie Sears Rawlings told Western Farm Press. "This gives it to them in one package so they don't have to mix anymore."
University of California, Riverside plant pathologist Jim Adaskaveg helped develop data to validate the efficacy of ManKocide for California tree nuts and says the product has advantages, including ease of use.
It is also highly effective against copper-resistant bacteria in California, Adaskaveg said in an email.
"The product has efficacy against the walnut blight and bacterial spot of almond pathogens and suppresses fire blight on pome fruit and bacterial blast on almond," he said.
Adaskaveg said he is unaware of other products that have this combination as a premixture, although mancozeb has been pre-mixed with many other fungicides to improve efficacy and to provide resistance management.
A persistent problem
Fungal and bacterial diseases are a persistent problem in tree nuts, particularly in wet springs. Walnut blight, which causes black lesions on foliage and nuts, and bacterial spot, which causes severe defoliation of seedlings and leaf and fruit spots in older plants, can both have a significant economic impact, explains the UC's Statewide Integrated Pest Management Program.
ManKocide is a unique dry, flowable formulation whose dual mode of action maximizes disease protection while minimizing the potential for disease resistance, Certis USA asserts in a news release.
Growers will find the product's dry formulation, which handles and pours like a liquid, is easy to measure, mix and spray, the company says. It can also be tank-mixed with most fungicides, insecticides and foliar fertilizers and can be applied by air, ground and chemigation, according to the company.
"As part of our Kocide portfolio of copper products, ManKocide delivers a technologically advanced and trusted formulation from the combination of two disease-fighting active ingredients," said Mike Allan, Certis USA's vice president for North America.
"We are proud to offer California's tree nut producers a trusted product to enhance the success of their farm," he said.
Subscribe to receive top agriculture news
Be informed daily with these free e-newsletters
You May Also Like
---