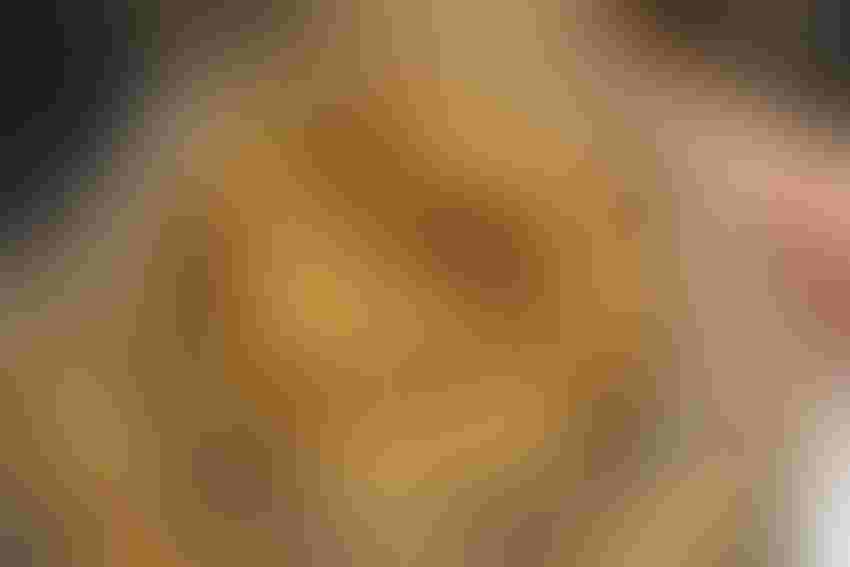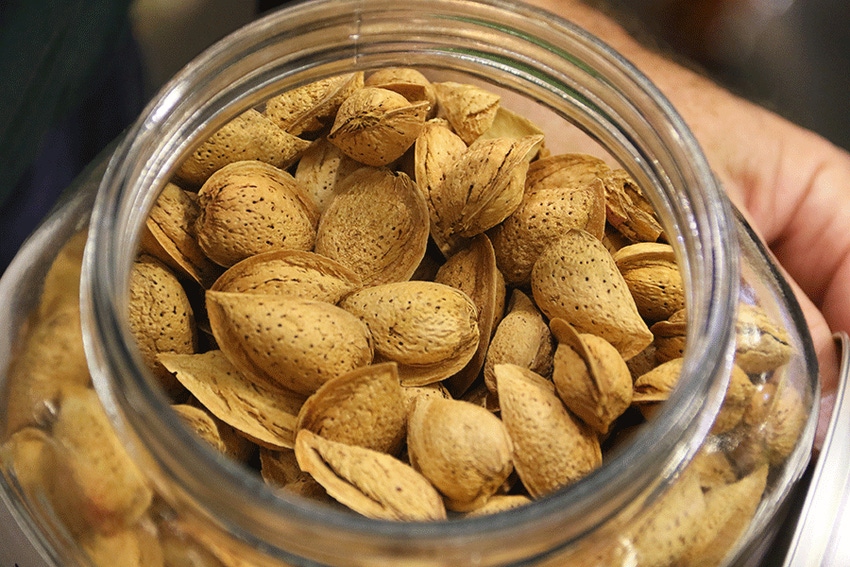 Almonds contribute good taste as well as nutritional benefits to the American diet, but there could be danger lurking in their goodness.
Historically, low-moisture foods such as almonds have not been thought to be a source of Salmonella, which can cause diarrhea, fever, and abdominal cramps in adults, and result in serious harm to the immune-compromised, elderly and young children. However, outbreaks involving almonds in 2001 and 2004 showed this assumption to be false.
To respond to consumer concerns, the Almond Board of California and its strategic partners established a groundbreaking mandatory pasteurization program in 2007 that has supported an enviable industrywide food safety record over the last decade.
ZERO OUTBREAKS
Since the program's launch, there have been zero outbreaks of foodborne illness attributed to California almonds, according to an Almond Board news release. Today, more than 200 treatment processes have been validated for use on almonds, following specific guidelines and review by ABC's Technical Expert Review Panel.
The almond industry initiated these efforts in the early 2000s, engaging food safety experts, USDA, and research partners to holistically identify potential risks and develop strategies for control. This collaboration ultimately resulted in the mandatory pasteurization program for Salmonella reduction and implementation of best practices, including Good Agricultural Practices (GAPs) for growers, and Good Manufacturing Practices (GMPs) for processors, as well as updated Hazard Analysis Critical Control Point (HACCP) guidelines and Pathogen Environmental Monitoring (PEM) resources.
"The health and well-being of almond consumers matters deeply to everyone in the California almond industry," says Tim Birmingham, the board's director of quality assurance and industry services. "We're not afraid to tackle food safety challenges head-on, aided by the expertise of our partners, and we're proud of our pioneering best practices.
"In response to concerns about Salmonella, we conducted research and led extensive discussions with industry, university, and government experts before adopting mandatory pasteurization. After 10 years with zero outbreaks, we're grateful that we took action."
BIG INVESTMENTS
From 2007 to 2017, ABC invested more than $5 million in food quality and safety research. The board asserts that it remains firmly committed to educating industry members on how to produce the safest and highest quality almonds possible. All findings are translated into clear, practical guidance for growers and processors.
The industry will continue evolving its best practices as new scientific discoveries unfold, board officials say. It is also well-positioned to comply with the U.S. Food and Drug Administration's Food Safety Modernization Act (FSMA) because it has proactively, voluntarily created and implemented so many programs that are already in line with FSMA requirements.
The Produce Safety Rule under FSMA went into effect in January for large-scale orchards or huller/shellers that are considered farms. Preventive controls compliance for larger businesses began in September 2016, and mid-sized compliance started September 2017. As of late 2017, more than 100 industry members had completed the board's FDA-recognized Preventive Controls Qualified Individual (PCQI) training.
ADDRESSING DATA GAP
While Salmonella does not grow in low-moisture foods, the organism is able to survive for long periods of time. In raw almonds, the same Salmonella did not decline over 1.5 years of refrigerated or frozen storage, and declined only slowly when nuts were held at room temperature, according to a 2011 study.
Storage time, either processor or consumer, influenced the output of a Monte Carlo risk assessment that predicted salmonellosis from consumption of raw almonds. When this risk assessment was conducted, the authors estimated consumers' storage time because no data were available This study was designed to address the data gap, assess consumer use of nuts, and measure awareness of nuts as a source of foodborne pathogens.
A focus group participated in the testing. While some had heard that nuts could be a source of Salmonella, most attributed this to mishandling by food processors. Some consumers believed that freezing the nuts would destroy any harmful bacteria.
Overwhelmingly, consumers buy almonds (97 percent), pecans (78 percent), and walnuts (81 percent) that are already cracked out of the shell. The most common practice is to store nuts at room temperature, according to the study.
While two weeks to four weeks is the most common storage time, 11 percent or more of consumers indicate they store nuts at room temperature for two months to six months. As the length of storage increases, from several weeks to two months to six months, 14 percent or more store tree nuts in the refrigerator or freezer. For consumers storing nuts seven months to a year, the most common place to store nuts is in the freezer.
About the Author(s)
Subscribe to receive top agriculture news
Be informed daily with these free e-newsletters
You May Also Like
---