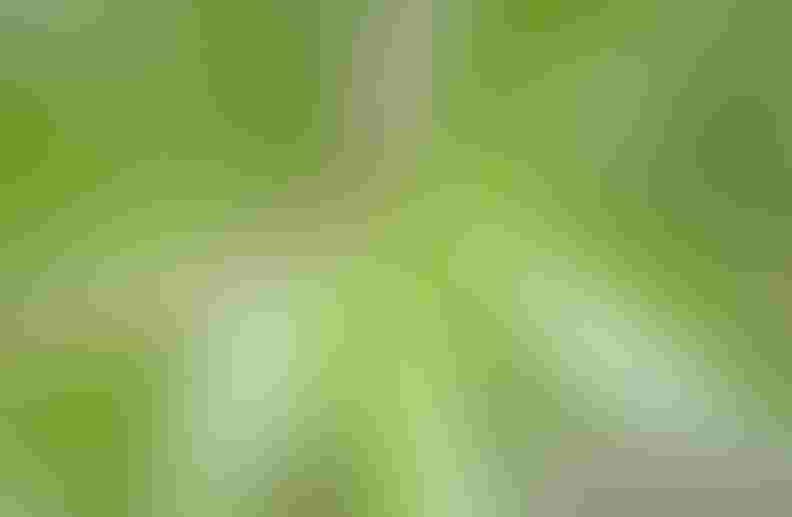 According to the new almond fertility protocol that is revolutionizing the way almond growers apply nitrogen fertilizers throughout the year, May is the time to make in-season adjustments to nitrogen budgets on the basis of April sampling results and adjusted yield predictions.
Under the new nitrogen (N) management protocol posted on the Almond Board website (note revised calculations on page 6 and 7) and discussed in previous issues of California Almonds Outlook, growers establish a preseason nitrogen fertilization plan based on predicted yields and all potential sources of N. From there, April tissue sampling results, along with early-season yield estimates, are used to fine-tune that nitrogen budget and make in-season adjustments.
By May, growers will have received lab results from April leaf tissue analysis, and can make adjustments in N rate through kernel fill according to those results.
Want access to the very latest in agriculture news each day? Sign up for the Western Farm Press Daily e-mail newsletter.
In years of lower-than-expected yield with adequate April tissue N analysis, a reduction in mid-season N fertilization is suggested, while higher-than-expected yields might require an increase in N applications. Similar adjustments can be made in accordance with sampling results and scenarios, which are included in the protocol.
Lead researcher Patrick Brown (UC Davis, Pomology) has offered four basic scenarios for leaf tissue analysis and yield assessment, and basic strategies for those scenarios. The protocol lays out very simple formulas to make in-season nitrogen application rate adjustments based on whether tissue levels are adequate, low or high as determined by April sampling, and whether visual field estimates for yield in April and May differ from preliminary yield predictions.
In addition, Brown has posted a spreadsheet and other resources for these calculations, which are available for download.
More from Western Farm Press
Farmers playing chess with nature in resistant weed fight
Killing cattle softly: slaughterhouse or gun?
Lettuce industry abuzz over automated thinner
Dirty Dozen pesticide list losing ground to science
PETA drones a trophy prize for US hunters
5 things moms get wrong at the grocery store
Water issues drive precision agriculture solutions in specialty crops
Subscribe to receive top agriculture news
Be informed daily with these free e-newsletters
You May Also Like
---