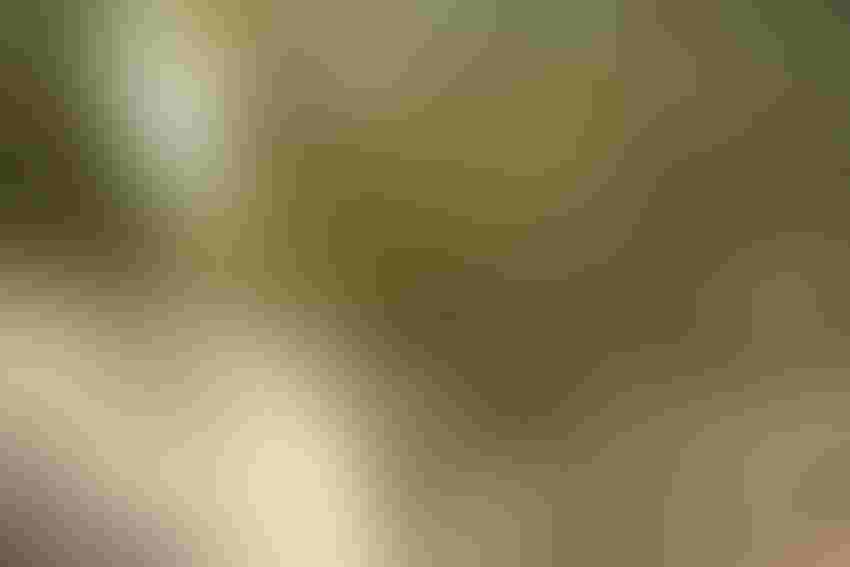 Most California pistachio orchards received the chilling hours needed for a successful bloom this spring. However, some growers are questioning the quality of these chilling hours.
Pistachios require a specific number of winter chilling temperatures to completely release dormancy for normal flower and leaf bud development. Otherwise, bloom and leaf out can be delayed and erratic, and nut yields can suffer in the form of more cluster drops in the spring and more blanks in the summer.
Pistachios require at least 800 hours of temperatures below 45 degrees between Nov. 1 and Feb. 15. Except for a few pockets scattered about, that many chilling hours were recorded, reports Andy Anzaldo, general manager of grower relations for Paramount Farms, Lost Hills, Calif.
"For the first time in a long time, the vast majority of those hours came in January and February compared to November and December," he says. "There's a theory in the industry that it's more important for good dormancy to get more hours in the first half of the chill than later. We'll be able to test that theory with the bloom this year. "
Typically, during the chilling season in the San Joaquin Valley, temperatures range between lows in the mid-30s and low-40s and highs in the 50s. The variation was much wider this year — from morning lows in 30s and 40s to afternoon highs in the 60s and, uncharacteristically, almost no fog.
"There's some concern that the warm afternoon temperatures may have negated the chilling effects of the much cooler morning temperatures," Anzaldo says. "Again, we'll know more when the trees bloom."
This year, full bloom may not occur until the latter part of April, about two weeks later than usual. Late bloom reduces the risk of damaging frost when the trees flower. However, the trade-off is a later harvest and an increase threat of rain.
This is an off-year for most California orchards, however, it could yield a bigger crop than normal for this phase of the alternate-bearing production cycle. In 2012, California's on-year production averaged about 3,100 pounds per acre. That's 500 pounds less than usual for an on-year crop.
At the same time, though, last year's moderate on-year yields may have left the trees with enough energy to produce above-average off-year yields this time. Or, so goes another industry theory, Anzaldo notes.
One strictly non-theoretical industry development last year was the extensive amount of damage to California's pistachio crop caused by the navel orangeworm.
"It was the highest in five years," Anzaldo says. "The damage was only slightly lower than in 2007 and twice the average of the last three seasons."
One reason for the heavy navel orangeworm (NOW) damage last year was the higher-than-normal overwintering NOW population from the 2011 season, Anzaldo says.
Compounded by record heat
Record heat last July and August compounded the problem. The hot weather caused an unusually large number of hulls to shrink and split, allowing the larvae easy access to feed on the nuts.
Regardless of the reason, NOW exacted a heavy toll from growers last year. Processors rejected 1.9 percent of the nuts they received due to damage from the insect. That's nearly 2 percent of the crop for which growers received no payment.
Pistachio growers can earn a premium based on the quality of their nuts. Paramount pays growers a bonus of as much as 10 cents a pound for top-quality pistachios. Last year, due to the amount of navel orangeworm damage to the nuts, the bonus averaged 7.5 cents per pound.
"Paramount growers lost an average of $375 an acre or 11 cents a pound from navel orangeworm damage associated costs," Anzaldo says. "On an industry-wide basis that represents a total loss to growers of about $60 million dollars on last year's 552-million pound crop."
Growers who were able to minimize NOW damage in 2012 were those following a fully integrated pest management program, he adds.
That includes:
• Setting out traps to monitor navel orangeworm numbers and determine when treatment is warranted;
• Rotating insecticide materials among different chemistries to reduce build-up of NOW resistance;
• Combining ground sprays with aerial applications to improve spray coverage of the tree canopies;
• Harvesting the nuts as soon as they are ready to minimize exposure to egg-laying females;
• Winter sanitation of the orchard to destroy mummies nuts left on the ground which harbor over-wintering navel orangeworm larvae.
"Growers who took all of these steps last year had much less navel orangeworm damage in their orchards than those who didn't," Anzaldo says. "All these practices are necessary, if the industry is going to maintain its reputation for producing high quality pistachios."
Subscribe to receive top agriculture news
Be informed daily with these free e-newsletters
You May Also Like
---