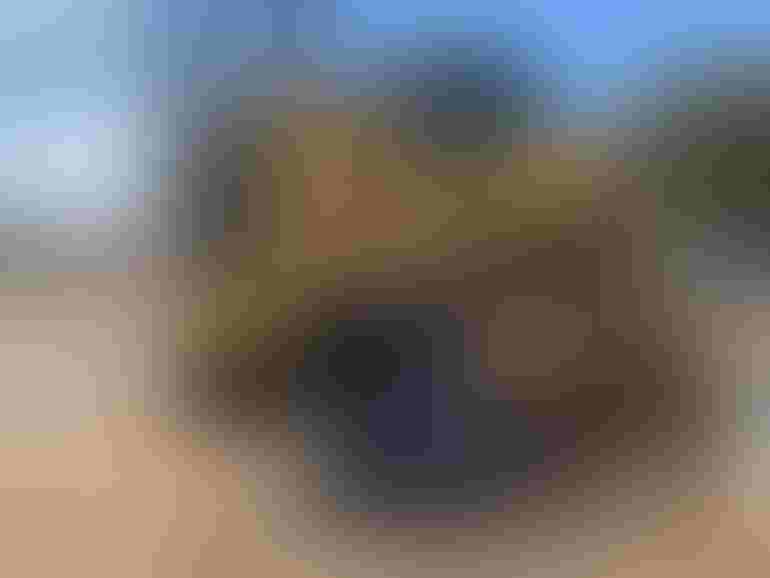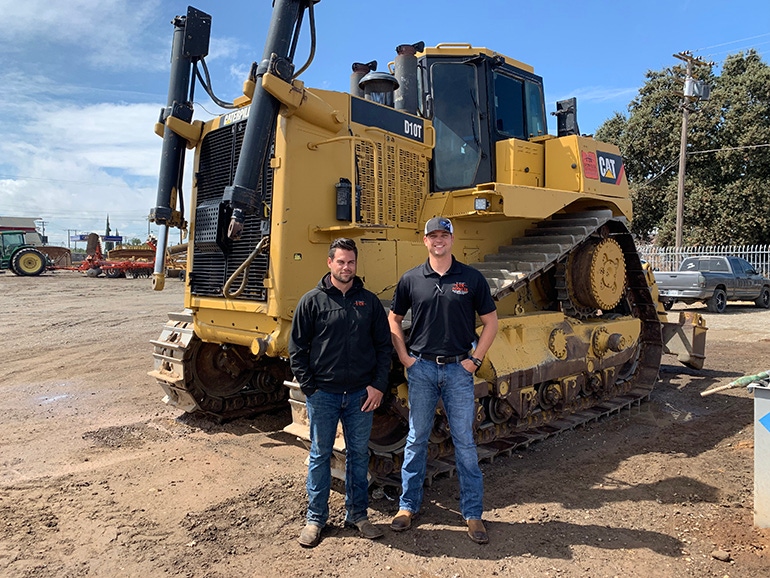 Brothers, Garrett and Zach Fowler, provide custom land development services and contract farm management across California and even into Arizona.
Zach Fowler
While California represents the breadbasket of the nation, farming across the Golden State has become more difficult in recent years with challenges like extreme drought, short and mild winters, fall and spring freezes, and occasional floods and even wildfires.
But for brothers Zach and Garrett Fowler, there's more than one way to be successful in the farming business in California. The young brothers, both on the south side of 30 years old, use pure grit, determination, hard work, diversity and innovation as tools that have helped accelerate them to success over an amazingly short period of time.  
"We started about five years ago at a time when my brother Garrett was working as a farm manager for an orchard owner near Waterford where we were raised. We both were working the same orchard when we asked ourselves one day why we were doing this for someone else when we could be doing it for ourselves," Zach, the elder Fowler, told Western Farm Press in an interview last week.
Having made the decision to offer their services as independent orchard advisors, they were working their first contract when the property owner asked them if they would rip a new piece of property he had acquired and prepare it for a new orchard. Using rented heavy equipment and working the new field, Zach said other farmers would stop by and ask if they were available to rip property for them.
"That's pretty much how we got started in the land development aspect of our business. Today that is primarily what we do, land development and farm management, and demand for our services has grown quickly ever since," he said.
Five years later, Fowler Brothers Farming employs 30 employees and maintains a construction yard full of bulldozers, backhoes and other heavy equipment, and the brothers provide custom land development services and contract farm management across California and even into Arizona.
"It has grown into something we never thought of it becoming," he said. "Fowler Brothers now owns three companies, California Ag Land Development and Management, Fowler Farm Services Management, and California Orchard Removal and Grinding. We're very happy with our growth, but it has been a lot of hard work."
Mostly nut orchards
The brothers focus their work mostly on nut orchards, predominantly almond operations but also some pistachio and walnut operations and vineyards. In addition, the brothers have leased land and operate and manage their own almond and walnut orchards.
Fowler said they also specialize in redevelopment of existing orchards offering a full development package including tree removal, gripping, disking, floating, laser leveling, fumigation, tree planting and facilitation of irrigation.
"Whether its new land for farm development or redevelopment of an older vineyard or orchard, you can turn the keys over to us and when we give them back everything has been done, a turn key solution," Zach says.
He knows of no other farmland development company that is offering that level of service without charging for each aspect of development.
"We are basically providing development management for the owner, making all the calls, lining up all the materials and doing all the work so they really have nothing more to do other than watch the land being developed or redeveloped to their specifications, and I think this is one element for our success and the primary reason for the high demand of our custom service," he says
Demand has been so good that the Fowlers have been providing services to large corporate orchard operators as well as smaller independent orchard and vineyard operations.
Despite the many challenges California farming is facing, Zach says he believes orchard growth, especially for almonds, will continue in the months and years ahead.
"Water of course is the big issue. If groundwater is the only source of water available for a potential orchard, then it can be difficult to tie down finances or investors. And who knows what new state water laws may come along to change that in the end. So, water is a major issue for every farmer in the West that could complicate the farming industry."
But regardless, based upon the demand of Fowler Brothers Farming companies, there remains a lot of interest in expanding the tree nut industry in Western States, and he says he and his brother are there to help make that dream possible for their customers.
For more news on tree nuts as reported by growers and farm advisors, subscribe to the Tree Nut Farm Press e-newsletter.
Subscribe to receive top agriculture news
Be informed daily with these free e-newsletters
You May Also Like
---