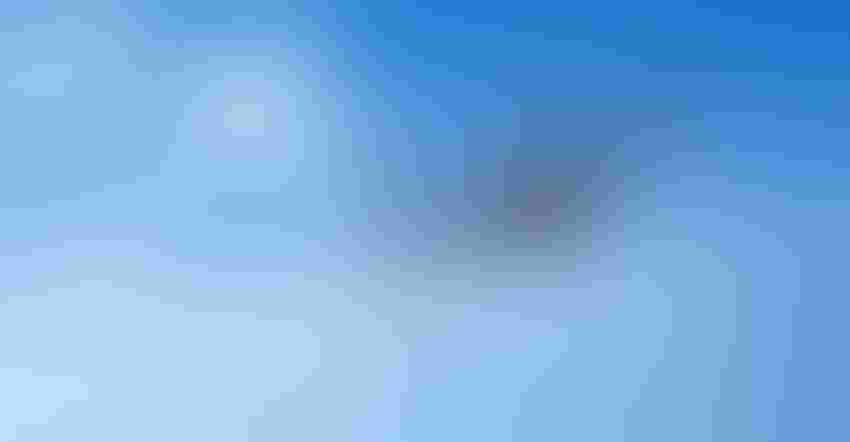 OUT OF SIGHT: Expanding drone use may be more possible with new guidelines for gaining a "beyond visual line of sight" waiver from FAA. A new report details the process, and is approved by the federal agency.
seregalsv/iStock/Thinkstock
The unmanned aerial vehicle represents a potent information gathering tool for your farm, yet maximizing its use has been a challenge. The Part 107 rules set down by the U.S. Federal Aviation Administration limit many users to making great drone selfies and stunning aerial images, but farmers need more: access to information that will help them improve fertilizer use and irrigation, and boost yields.
After three years of research, PrecisionHawk recently announced the release of a report the company engaged in developing in cooperation with FAA that will change the way these high-flying information-gatherers can work. Recently, the company announced it had completed, in conjunction with FAA and MITRE, a not-for-profit organization that works with the government on research, its "Pathfinder Report," which creates a blueprint companies can use to conduct beyond-visual-line-of-sight (BVLOS) drone operations.
Thomas Haun, senior vice president of agriculture solutions, PrecisionHawk, explains that farmers have traditionally operated drones on a field-by-field basis. "What this report changes is that they can now do all of that on an entire farm level, not a field-by-field level," he says. "The challenges of the drone are eliminated, and you can take a holistic look at your farm."
1 flight for entire farm
Instead of several single-task operations, with BVLOS operation, it would be possible for you to set up a flight pattern allowing you to capture the entire farm. "A farmer collects what information he can multiple times per day, then makes farm decisions for the whole farm based on that information," Haun says. "That might be a suboptimal decision, because the highest-priority fields didn't get flown."
He noted that the Pathfinder Report doesn't just benefit his company. "We've laid out a blueprint showing how anyone can operate a drone beyond line of sight. PrecisionHawk has the ability to do this; we want others to have the ability to operate that way, too, and take full advantage of the technology," he says.
The company has a history of releasing free versions of its operational software that allows drones to run more autonomously; this latest step expands that capability. The key is to operate safely, and the company reported that FAA requires very high safety standards for drone operators. To date, more than 1,200 BVLOS waiver applications have been submitted by commercial drone operators, and 99% of those have failed to demonstrate the right level of safety. With this new report, the framework is there for others to more successfully navigate the process to get those waivers in the Part 107 standard.
"We spent three years developing this protocol and doing this research," Haun says. "We want this to succeed."
Consider the package
The company gets first-mover status — at least for now — with a package that would optimize BVLOS operations for a user. The package includes all you need to operate past line of sight, provided you can meet the other requirements set down in the report, including proper training for operating a drone in this manner.
For PrecisionHawk, the new package that would allow a user to maximize a BVLOS waiver includes a multirotor drone, real-time manned aircraft identification, drone tracking, and the ability to detect and avoid non-cooperative aircraft.
The company is offering PrecisionFlight, which provides the ability to manage a flight task and help capture the information a farmer wants. PrecisionMapper is also part of the package for maximizing precision ag use with the system.
And for the farmer, it would be possible to map out a whole-farm flight plan and send the drone on its way, depending on farm size and battery capacity. Consider the ability to just launch the drone and keep some tabs on it — even when you can't see it. The unit returns after a flight, and all the information is available for quick decision-making in-season. This goes well beyond taking great images, Haun says.
Interestingly, PrecisionHawk's Pathfinder Report, released by FAA, is available to all. "This is an emerging technology space," Haun says. "We've spent three years on this project, and we're releasing it publicly, so anyone can use it."
And perhaps Haun sums it up best when he says, "The beyond-visual-line-of-sight drone is a better tool than the visual-line-of-sight drone."
Subscribe to receive top agriculture news
Be informed daily with these free e-newsletters
You May Also Like
---