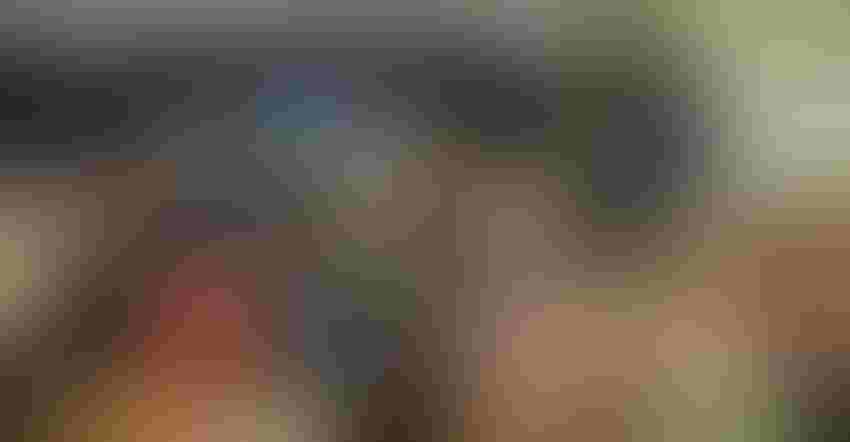 STAGE: Max Armstrong and Orion Samuelson (on stage, right) chat with Steve Bridge, WFMB AM/FM, during a recording for "This Week in Agribusiness" at a previous Farm Progress Show. Catch them on stage in the Hospitality Tent from 2 to 4 p.m. on Tuesday and Wednesday at this year's show.
Looking for a chance to rest your feet and be entertained — while also learning a little something? Check out the Prairie Farmer and Indiana Prairie Farmer Hospitality Tent stage throughout the Farm Progress Show for a variety of speakers and topics. This year's show is Aug. 29-31 in Decatur, Ill.
Prairie Farmer Hour
New on the stage this year is the Prairie Farmer Hour. Looking to meet your favorite columnists, talk to an editor or hear more about what's happening in Illinois agriculture? This is your chance! Editor Holly Spangler will introduce and interview a variety of columnists and experts, all with news to share. Associate Editor Jill Loehr will also be on hand, as will Indiana Prairie Farmer Editor Tom J. Bechman. Bring your questions!
This Week in Agribusiness
Max Armstrong and Orion Samuelson will shoot segments of the next edition of "This Week in Agribusiness" on the Hospitality Tent stage, and you can watch them from 2 to 4 p.m. on Tuesday and Wednesday. You may also catch Max and Orion to say hello. Relax in the audience seating area and watch the program come together.
Get marketing tips
Farm Futures' senior grain market analyst, Bryce Knorr, will take a look at the factors shaping the markets heading into the start of the 2017 crop marketing year. He'll highlight global fundamentals of supply and demand, and forces far beyond the field coming from volatile financial markets. Knorr will start at 10:30 a.m. with a session titled Price Outlook for 2017 Crops. At 11:45 a.m., he'll present Making a Profit in 2018. Both sessions will take place each day of the show. The mini-seminar will also include a grain market update at 11:30 a.m. He'll outline strategies for futures, cash sales and the government farm program, with a first look at what farmers are planning for 2018 and how input costs are shaping up.
Improve farm communication
From the farm business to the boardroom, to a college graduate interviewing for his or her first professional job, knowing the art of respectful communication is key.  Patricia Tice, author and speaker, presents Building Trust, Respect and Inclusion in the Family Farm Business each day at 1:35 p.m. Learn how to improve your communication skills and enrich your family and business relationships. Tice is author of the book "AgriManners."
Hospitality Tent stage schedule
10:30-11:30 a.m. Price Outlook for 2017 Crops, Bryce Knorr, market analyst
11:30-11:45 a.m. Grain market update, Bryce Knorr, market analyst
11:45 a.m.-12:15 p.m. Making a Profit in 2018, Bryce Knorr, market analyst
12:30-1:30 p.m. Prairie Farmer Hour, hosted by Holly Spangler, Prairie Farmer editor
1:35-1:55 p.m. Building Trust, Respect and Inclusion in the Family Farm Business, Patricia Tice, author
2-4 p.m. "This Week in Agribusiness," Max Armstrong and Orion Samuelson (Tuesday and Wednesday only)
About the Author(s)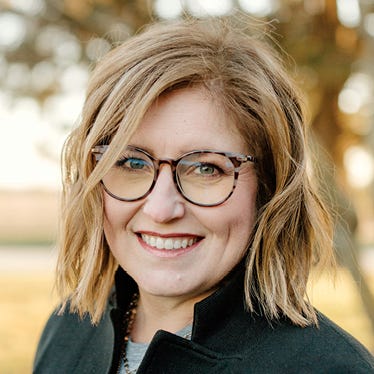 Senior Editor, Prairie Farmer, Farm Progress
Holly Spangler has covered Illinois agriculture for more than two decades, bringing meaningful production agriculture experience to the magazine's coverage. She currently serves as editor of Prairie Farmer magazine and Executive Editor for Farm Progress, managing editorial staff at six magazines throughout the eastern Corn Belt. She began her career with Prairie Farmer just before graduating from the University of Illinois in agricultural communications.
An award-winning writer and photographer, Holly is past president of the American Agricultural Editors Association. In 2015, she became only the 10th U.S. agricultural journalist to earn the Writer of Merit designation and is a five-time winner of the top writing award for editorial opinion in U.S. agriculture. She was named an AAEA Master Writer in 2005. In 2011, Holly was one of 10 recipients worldwide to receive the IFAJ-Alltech Young Leaders in Ag Journalism award. She currently serves on the Illinois Fairgrounds Foundation, the U of I Agricultural Communications Advisory committee, and is an advisory board member for the U of I College of ACES Research Station at Monmouth. Her work in agricultural media has been recognized by the Illinois Soybean Association, Illinois Corn, Illinois Council on Agricultural Education and MidAmerica Croplife Association.
Holly and her husband, John, farm in western Illinois where they raise corn, soybeans and beef cattle on 2,500 acres. Their operation includes 125 head of commercial cows in a cow/calf operation. The family farm includes John's parents and their three children.
Holly frequently speaks to a variety of groups and organizations, sharing the heart, soul and science of agriculture. She and her husband are active in state and local farm organizations. They serve with their local 4-H and FFA programs, their school district, and are active in their church's youth and music ministries.
Subscribe to receive top agriculture news
Be informed daily with these free e-newsletters
You May Also Like
---