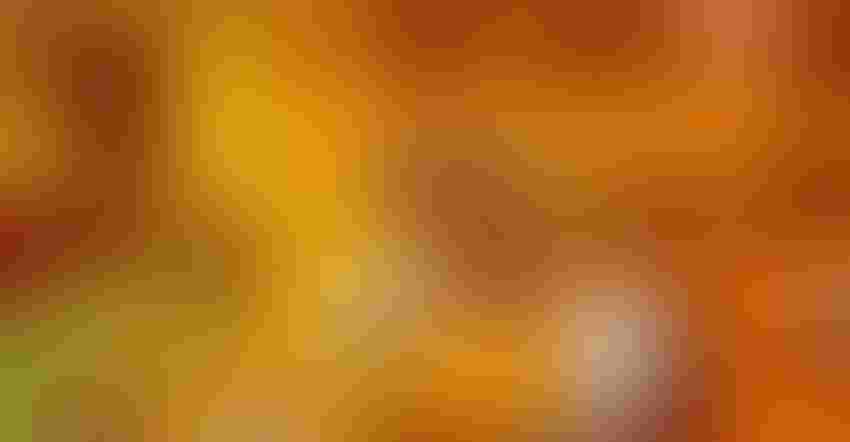 INFORMATION MANAGEMENT: This image from the campus of Utah State University is the product of two passes by an unmanned aerial vehicle. With the information, campus officials will be better able to improve energy management.
When farmers think about unmanned aerial vehicles, or drones, the first thought that comes to mind is those colorful crop images that can show field health or give you a heads-up on a nutrient or disease issue. At Utah State University (USU), ag drones are helping to measure a different kind of health for buildings to determine energy efficiency on campus.
University officials have turned to AggieAir, a service center of the Utah Water Research Lab that specializes in the development and use of small unmanned aerial vehicles (UAV) to collect scientific imagery and data. The service turned its eyes to the sky on campus buildings to determine where energy loss might be greatest. Zachary Cook, utilities energy manager of USU facilities, explains that the university hopes to identify electric heat tape or snowmelt systems that may be running when they shouldn't. He added that USU also hopes to identify "losses through leaking building envelopes and other numbers of possible issues. As these problems are fixed, it will reduce energy costs and be an essential step towards achieving the university's sustainability goals."
Image capture
AggieAir used its smallest UAV, the Matrice 600 Pro, to collect thermal imagery that will help map hot and cold areas associated with buildings, equipment and utility distribution on the USU campus. Matrice 600 Pro was flown twice over campus, once on a Friday morning, and once on a Saturday, at solar noon.
The two flights provided all the information needed to assess the situation. Thermal imagery is more accurate in the morning, because contrast between hot and cold temperatures is greater. Yet optical contrast is low in the early morning, so the flight at noon gives the clearest imagery of the campus buildings. The team then overlaps the imagery from both flights to create the most accurate thermal map of the campus.
This isn't the first time that university officials have mapped campus buildings for heat loss; but in the past, the effort used a small plane that had to be flown at a higher altitude and cost more. With AggieAir, it's faster, easier and less expensive to gather information. In addition, the thermal imaging gained from the Matrice 600 Pro is higher in quality and clarity than data gathered in the past. This provides facilities managers at the university more exact locations where action can be taken.
As with using UAVs in farming, the university officials have found these small flying data-gatherers can acquire information more efficiently.
Source: Utah State University
Subscribe to receive top agriculture news
Be informed daily with these free e-newsletters
You May Also Like
---