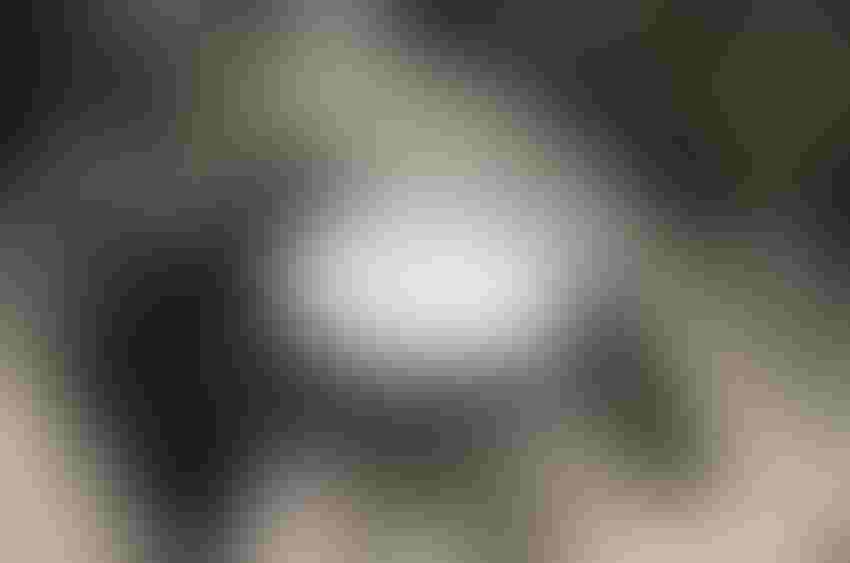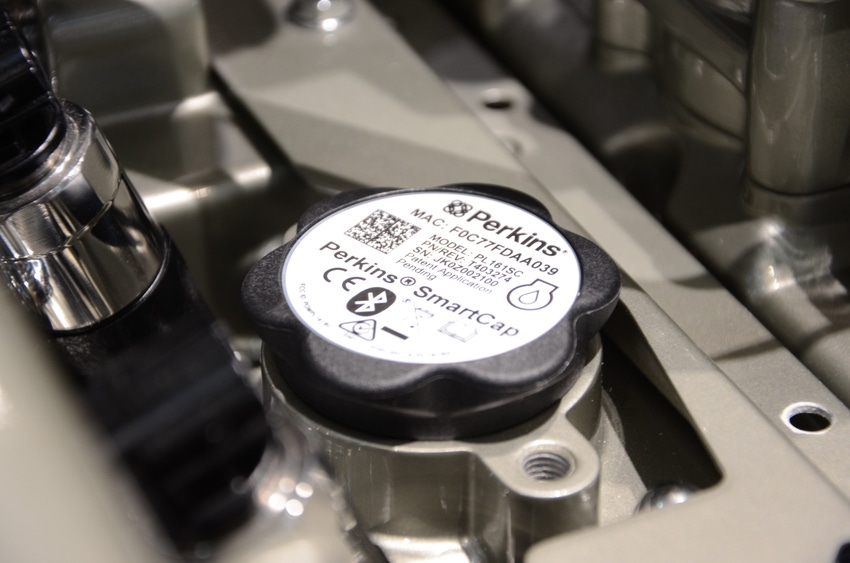 The SmartCap from Perkins is a way farmers with even older equipment can add more advanced monitoring to machinery for more precise management. This oil cap replacement can link to a smart phone app to capture key operation data.
Willie Vogt
What if your sprayer could see weeds in the field, even in the crop row, and take them out. Many farmers have heard of the Blue River See and Spray machine, now owned by John Deere, which can actually identify weeds and spray them like ink-jet spots. It's a sign that sensors in equipment, and added to equipment, will have new uses in the future.
Deere also announced recently that its vision system first installed on sprayers will have a new role on tractors. AutoTrac vision can be used for post-season crop applications to keep machines on the row, for enhanced precision.
During a trip to Agritechnica in Hanover, Germany, there were a number of sensor applications for crops, most connected to robots that could do the job any time of the day or night. Why all this attention to sensors? And what factors will make them even more common in the future?
Less costly
The price for many types of sensors has been falling. And companies have been incorporating tools to measure vibration, movement and temperature in machines for years. That has advanced the use of sensors for agriculture.
What started out as measuring temperature is advancing rapidly as computer programmers figure out ways for information from sensors to be put to use in new ways. And sensor makers are finding new ways to measure a range of inputs.
Yet sometimes the simple sensor can be a valuable tool. Perkins, for example, has a large installed base of engines in tractors and skid steer loaders around the world. How could you add a sensor to that? Turns out the company did come up with an interesting innovation.
Their new sensor is essentially a smart oil cap - and it's called SmartCap. It fits on the engine replacing the existing oil cap and can provide operational information - whether the machine is running or at idle - and will report that information to an app. It's a simple tool that enhances engine monitoring for users.
Connectivity
That new oil cap is made more valuable because it is connected. In this case, the SmartCap will deliver information to a smart phone app. The cap essentially monitors when the engine is on and when it's off. Based simply on that information, combined with the app, the SmartCap can provide engine running hours, service reminders, a service log, and start/stop data.
Vibration sensors are popular. Fliegl, a German equipment maker with plans to expand in the United States, has simple monitors that can collect operational data - from hours to efficiency information too.
Crop sensors are already catching on in the United States, and provide in-season updates for producers. Add in more advanced ways to track, and use equipment, and you'll be able to find ways to boost efficiency across the farm. Stay tuned.
About the Author(s)
Subscribe to receive top agriculture news
Be informed daily with these free e-newsletters
You May Also Like
---