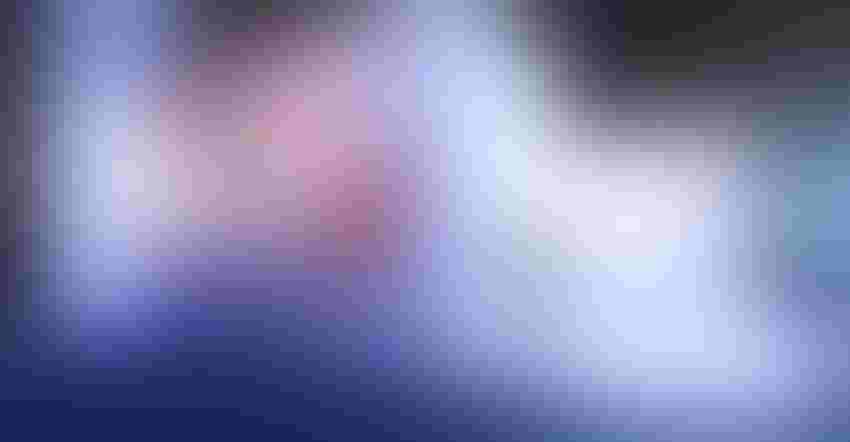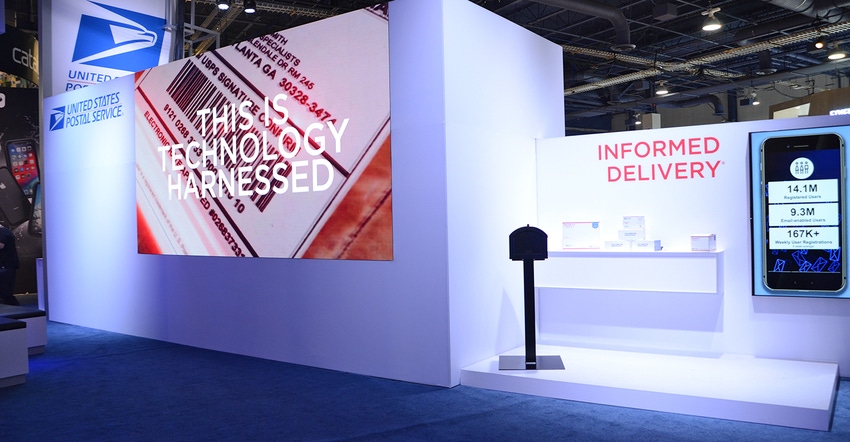 INSIDE THE MAILBOX: With Informed Delivery, U.S. Postal Service customers are able to know just what's coming in the day's mail delivery — before the carrier shows up.
Every trade show brings a surprise or two for visitors not expecting to see one company or another. In the midst of the tech-focused CES 2019 in Las Vegas last month, a visitor could run into the U.S. Postal Service — and that was just one surprise encountered. But along with that, there were a few other products that deserve some attention because they have some farm value. Here's a look at four innovations Farm Progress uncovered during that massive trade show.
Advance mailbox view
The U.S. Postal Service does deploy a lot of technology to get mail from point A to point B. One tool being leveraged is those scanners that read ZIP codes and other imagery to make sure your mail arrives. Now, the service has turned that tech in a slightly different direction, and that's what those staffing the exhibit discussed. The tool? Informed Delivery.
While not new, it's a service that more people are signing on to receive; for farmers with remote mail boxes, there's value.
With Informed Delivery, someone at the address can sign up to find out what mail you're getting that day. For those of you dodging a summons or creditors, this could have some real value. The rest of the folks on the farm can find out key items in the mailbox before leaving the house. With Informed Delivery, you receive an email every day with images of what's coming in your mailbox. While the email doesn't show you everything, it will like provide an image of that bill (or check) you've been waiting to receive.
The key to signing up is to visit the local post office directly. Post office staff will need to scan your driver's license and get your code set up as well. Within a few days you'll start "seeing" the mail in your email inbox.
Note: The author signed up and has found the service useful especially on inclement days, when he may elect not to get the mail if there's little of value inside the box. Visit usps.com and search "informed delivery" to find out more.

HIGH-POWER RADIO: This 40-watt radio will give you wide-ranging communication capabilities that can be faster than dialing up on the cellphone.
High-power radio
Cellphones are more common in the tractor cab these days, but can you get a signal? Radios are still in use on the farm, and the folks at Midland were showing off their latest at CES 2019. The MXT400 is a 40-watt radio can cover a wide area, which suits it for large farms and ranches. In fact, it's the most powerful General Mobile Radio Service made by the company. The radio uses 15 GRMS channels and eight high-powered repeater channels.
The company offers the MXT115AG Micro Mobile Farm Tractor bundle, designed to improve communication on the farm. Just search the bundle name at midlandusa.com. (Note: this is corrected, the original noted the MXT400 needed no antenna, that was an error. Midland notes an antenna is needed, but the radio offers extended reach)

GET A GRIP: Smartphones with wireless charging are becoming more common. This device will charge your phone and grip it in place. It's helpful with more vibration-heavy operations, like any piece of farm equipment.
Wireless charger with grip
While that big radio can be handy, you may still have a cellphone along. The latest-model smartphones feature a wireless charger. Lay them on the appropriate pad and they charge up. CES 2019 featured a wide range of wireless chargers that work with most smartphones.
This "gripping" model from Scosche — the MagicGrip Charge — has some unique features that many farmers will like. First, it actually grips the phone rather than simply relying on a magnet to hold the phone in place. The grip is automatic: The moment the unit senses it is charging your smartphone, the grip handles close tight.
Ready to take it out? Just touch the phone and start to pull and the handles open up. In a high-vibration situation like a tractor or combine, a little extra grip helps.
Wireless charging also means that, once it's installed, you aren't looking for a charge cord all the time. Just touch the phone to the grip and the phone is secured. The unit features 10 watts of charging power, which is considered by the industry as a "fast charge." The Samsung will charge fast at the full 10 watts; Apple phones that are wireless charging-enabled only need 7.5 watts for that rapid charge.
This new model is not on the company website yet, but should be soon. Visit scosche.com.

PORTABLE POWER: This device can charge a wide range of items to give them added life when you're away from the office. The unit will even power an AC device.
A little more power
Power banks can be a valuable tool for keeping things charged up. With the growing number of battery-operated devices around, these tools get more attention.
This is the Sherpa 100AC Power Bank and AC inverter from Goal Zero. The unit will charge smartphones, tablets and even laptops on the go. It weighs in at 2 pounds and provides longer life when you're away from a power source.
In addition, this model features an AC inverter, which means you can run AC devices like a laptop, or charge drone batteries using that outlet. Sherpa makes a full line of power products that can give your devices added life during the day. The unit can even be hooked up to a solar charger for true off-the-grid performance. Learn more at goalzero.com.
Subscribe to receive top agriculture news
Be informed daily with these free e-newsletters
You May Also Like
---