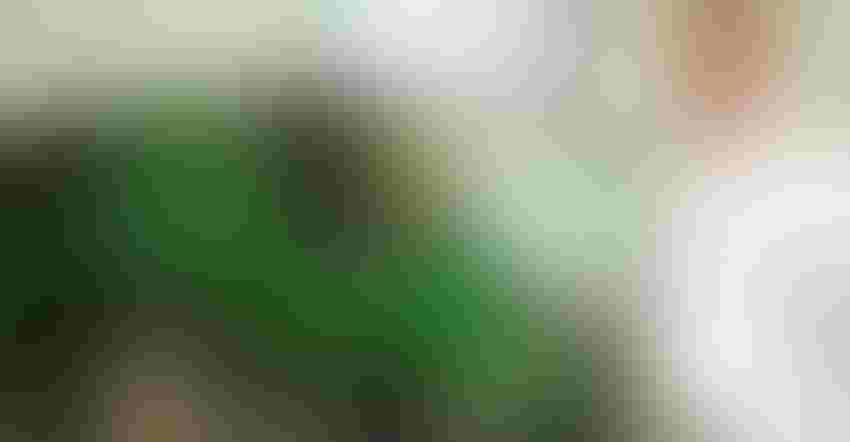 STILL FOR SALE: The impending sale of Precision Planting to John Deere recently fell apart. However, Dale Koch is still working on development of the SmartFirmer.
Several mergers and acquisitions among big ag companies are in the works. Some were announced a while ago, but there are still unanswered questions. The biggest unknown is usually the timeline. That's because so many factors affect how fast big companies can actually implement mergers and acquisitions.
One potential merger announced months ago is between Dow and DuPont. Merging international companies is far more complicated than just a decision to come together. Key foreign countries where one or both do business must give their blessing.
Dow and DuPont both believe receiving conditional approval from China's Ministry of Commerce recently was a major step forward. In granting conditional regulatory approval, the Chinese ministry emphasized that this is a merger of equals.
It was also announced that both Dow and DuPont have made commitments related to the supply and distribution in China of certain herbicide and insecticide ingredients and formulations for rice crops for five years after closing of the merger.
Based on this recent announcement and the European Commission's conditional approval earlier this year, both Dow and DuPont officials expect to close the merger between Aug. 1 and Sept. 1 this year. Spinoffs of independent companies will occur within 18 months after closure.
Precision Planting sale nixed
Monsanto has pulled the plug on the sale of Precision Planting to John Deere. Technically, Precision Planting is part of The Climate Corporation, owned by Monsanto. The deal drug out and eventually fell apart after government officials challenged whether the sale would violate certain laws.
Key spokespeople indicate that Precision Planting is still for sale. They also emphasize that Precision Planting will continue developing its strong product line. That includes SmartFirmer, in beta testing this year. With the ability to detect changes in soil organic matter and moisture on the go, SmartFirmer could be a game-changer.
New fixed-wing drone
AgEagle introduces the RX48 drone. The company touts several advantages for this new fixed-wing unmanned aerial vehicle that can be launched by hand, including a price tag thousands of dollars less than other precision ag fixed-wing UAVs, the ability to create aerial images of crop health maps automatically, and the capability of processing aerial maps with SST, SMS and other ag software packages.
Perhaps the Kansas-based company's boldest claim is that this new model can fly longer and cover more acres than any Chinese-made drone. AgEagle officials say the RX48 can cover 200 to 300 acres per flight, depending upon wind conditions.
Learn more about this company and its products at ageagle.com.
Nematode control for 2018
State approvals are all that stand between you and an innovative seed treatment to control nematodes in corn and soybeans. Called NemaStrike, it was recently approved by the U.S. EPA. Monsanto says the product will be ready for the 2018 planting season, pending state approvals.
The chemical ingredient is tioxazafen. Monsanto intends to offer the nematicide as part of Acceleron Seed Applied Solutions. The company says the active ingredient stays in the root zone and provides consistent control of plant-parasitic nematodes.
BASF moves deeper into digital data
ZedX, a leader in the development of digital agricultural intelligence, is poised to become part of BASF, pending regulatory approvals. ZedX, a Pennsylvania-based company, specializes in developing agronomic, weather, crop and pest models that rapidly translate data into insights that farmers can use to become more efficient.
BASF notes in making the acquisition that ZedX has expertise on weather conditions, soil temperature and wind speed — all factors influencing performance of crop protection chemicals.
Subscribe to receive top agriculture news
Be informed daily with these free e-newsletters
You May Also Like
---