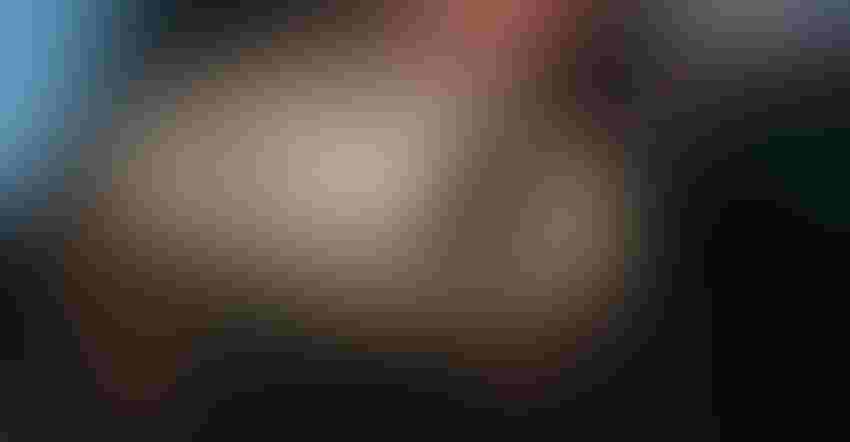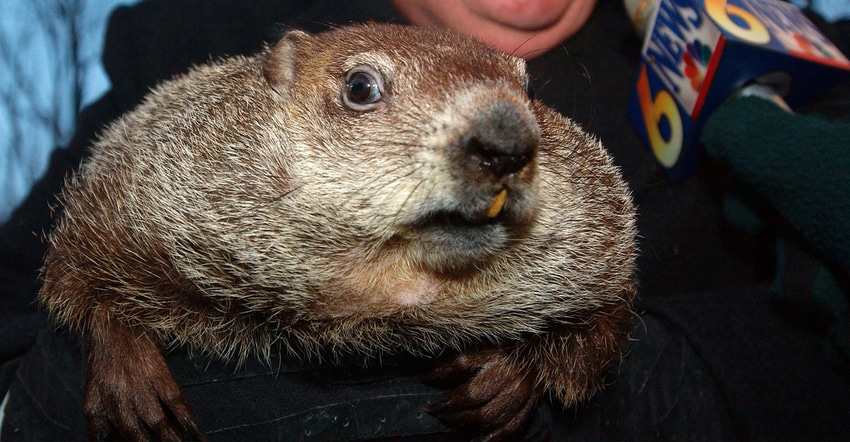 WHY SO GLUM, PHIL: New tool of sound science may force this four-footed forecaster to stay in his burrow.
Jeff Swensen/Getty Images
Punxsutawney Phil, the prognosticating groundhog who famously foretells the arrival of spring, may need a new job. That assumes Springcasting, a new web tool, does better than Phil's 38% accuracy rate.
Cornell University's Emergent Climate Risk Lab recently unveiled the tool, a collaborative effort of scientists at Cornell University, University of Wisconsin, U.S. Geological Survey and the USA National Phenology Network. "We're trying to look beyond the typical five- to 10-day barrier of traditional meteorological forecasts by focusing on the timing of spring indicators, not just warm or cold temperatures," explains Toby Ault, assistant professor of earth and atmospheric sciences at Cornell.
"This year," he says, "we're starting a new experimental project to predict spring onset several weeks, perhaps even months, in advance. If we're successful, we hope that these seasonal outlooks could be used by growers and natural resource managers to make critical decisions."
The goal is to accurately predict a season in advance. The new tool's map of the continental U.S. shows in color where spring will be early, late or right on time. The latest update was last Wednesday. Further updates for this spring will be issued Feb. 15, Feb. 28, March 15 and March 31. Map colors express the projected temperature variance from normal: pink/red — earlier; blues — later.
"We probably could have predicted the crazy early spring last year if we had tried," Ault says. This year, Ault and his colleagues aim to predict spring onset for all U.S. regions months in advance. Current forecasts predict much of the West, Southwest and parts of the Southeast will have an early spring.
THE LATEST: Springcasting's first "call" is for an earlier spring in the South and West, not so much in the North.
The map shows current predictions for the spring onset anomalies this year, expressed as the number of days "early" or "late" spring is expected to start compared to average conditions from the period spanning 1981-2010, Ault says. It's based on state-of-the-art seasonal forecast data from the National Oceanic and Atmospheric Administration's Climate Forecast System Version 2. By post-processing the data, Springcasting is a relatively novel statistical approach.
Ault is collaborating with Mark Schwartz, professor of geography/climatology at the University of Wisconsin-Milwaukee; Julio Betancourt of the U.S. Geological Survey, and the USA National Phenology Network to develop and apply quantitative indices of spring onset. Email your feedback to Ault at [email protected].
Phil's forecast?
Punxy Phil saw his shadow on Friday morning, so his "call" is for six more weeks of winter and below-average temperatures. AccuWeather predicted a breezy day with clouds yielding to sun.
Maybe that works for northern Pennsylvania's Punxsutawney. Not sure how that translates for the rest of the country.
Subscribe to receive top agriculture news
Be informed daily with these free e-newsletters
You May Also Like
---