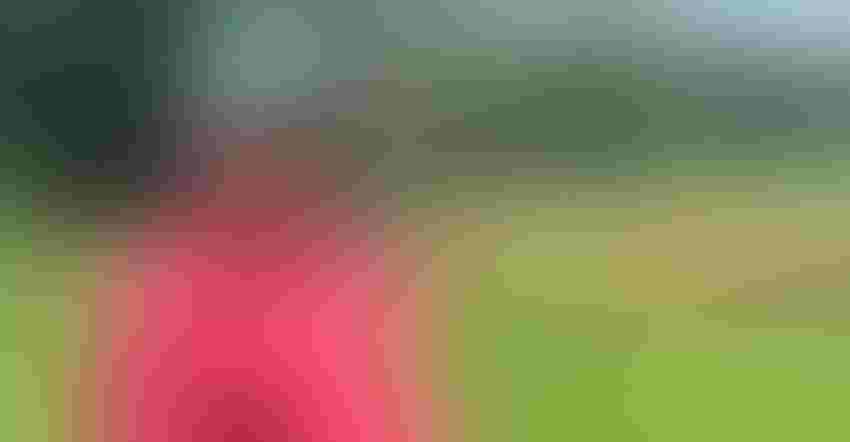 'AGVOCATING' FOR DAIRY: Mark Duffy considers himself an "agvocate" for dairy farmers and wants his farm, Great Brook State Park Dairy, to be a place where farmers and nonfarmers can see modern dairy technologies in use.
Photos by Chris Torres
For many farmers, dealing with state government regulators is not the most appealing part of the job — not by a long shot.
Massachusetts dairy farmer Mark Duffy not only has to deal with state regulators, but he also works the farm the state owns — in a 1,000-acre state park.
"This is farming with the public," Duffy says. "You can make it work, but it is all about education, trying to understand where they're coming from. But most people just really want to know why you do something, why you actually do that."
He runs Great Brook State Park Dairy, a working dairy that sits right in the middle of the park's public trails and ponds that's 40 minutes outside of Boston.
The land and buildings are all owned by the state. Duffy and his family own 120 cows, a robotic milker and run an ice cream stand on the property. They don't pay rent, but they pay for all the maintenance and upkeep of the farm and buildings. And they must allow visitors.
It's a unique relationship that isn't for every farmer, but for Duffy, it's not just about running a successful farm. He sees it as a model for other farms in the state to follow, to keep dairy farming alive.
"What I'm trying to do is make it so it's a viable business and a viable business going forward," he says. "Partly because of my kids, partly because of what I believe for agriculture."
From New Hampshire to Massachusetts
Duffy and his family — he has a wife, Temma, and three children, Marlow, Christopher and Blake — originally farmed in nearby New Hampshire on some rented ground.
The history of Great Brook farm goes back to Farnham Smith, a well-known Holstein breeder in the state and in New England.
Many years back, Duffy says, wealthy landowners in the area saw dairy farming as a way to "run their profits through" to avoid paying taxes and have a little side business. "When I first moved to Massachusetts from New Hampshire, a milk tester told me that every single dairy farm he worked with was a tax-loss farm," he says.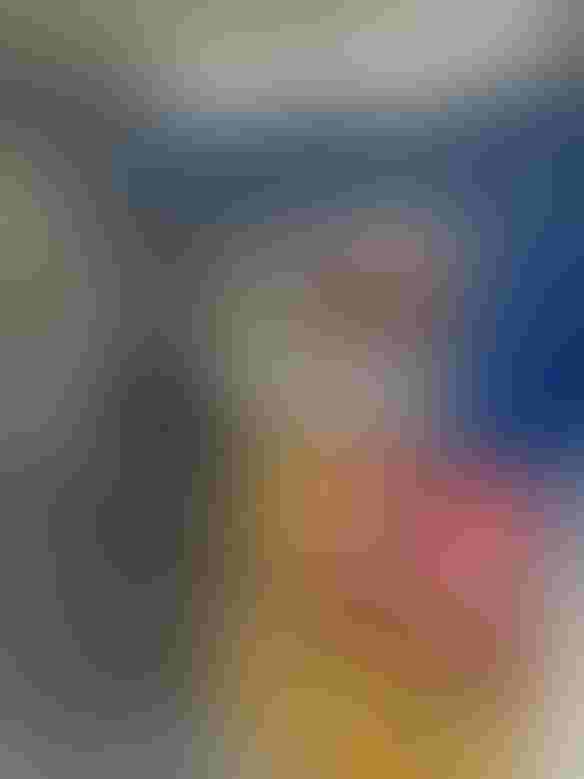 FIRST ROBOT IN STATE: Great Brook State Park Dairy is notable because it is the first dairy farm in Massachusetts to have a robotic milker installed.
But when the state's tax laws were changed in the 1970s, many of these dairy farms went out of business. Smith, Duffy says, sold his cows but lived in the farmhouse and used an old schoolhouse on the property as an office.
Smith had accumulated 1,000 acres of land in and around Carlisle, Mass., a wealthy Boston suburb. In 1974, the commonwealth bought the farm and converted it to a state park. The equipment — the milking equipment, stalls, tractors and other things — was auctioned off, leaving an empty barn and nothing else.
The farm sat idle for 10 years before a group of state employees got motivated to resurrect it. Duffy put together a proposal to fix the farm up, and once approved, he moved his animals and family to the new location.
He put in new water lines, milking systems, tunnel ventilation and other improvements to get the farm going again.
Here come the robots
But after 18 years on the farm, Duffy says the state approached him to see if he wanted to stick around. "I told the state, well, I have to make it work financially," he says. 
He needed to run a profitable farm but also needed a place to better accommodate visitors, one of the big trade-offs of farming in the park.
After spending time in Canada seeing how robots performed in the cold weather, he and state officials designed a new barn for the herd.
"Originally, I wasn't even thinking robots, you know," Duffy says. "It was our money, and we had to make it work," but transitioning from tiestalls to robots wasn't going to be easy, he says, and it took him some time to be convinced.
In the early 2010s, and with federal stimulus money earmarked for infrastructure projects, he and the state agreed on the design of a barn and designated money to build it. The barn was designed with two robots in mind, but it opened in 2011 without the robots. Mark remembers the first winter being difficult as the cows were still milked in the tiestall barn, but housed in the new facility.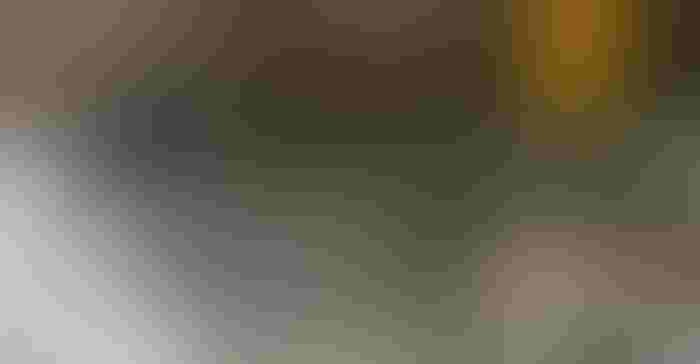 EDUCATIONAL BARN: One of the trade-offs of farming in a state park is that the farm must be open to the public for tours. The freestall barn is adorned with posters showing people the features of the "smart barn."
The DeLeval robot, a first for Massachusetts, was eventually installed by the state. Duffy paid for other upgrades out of his own pocket, including a new 500,000-gallon Slurrystore manure storage, new grain bins, waterbeds for his cows and other improvements.
A few years later, a second robot, which the Duffys paid for, was installed.
The cows are fed a corn-based total mixed ration. While some pastures surround the dairy, Duffy farms hundreds of acres of leased ground in and around Carlisle to grow corn and other crops.
In Massachusetts, land that's used for farming is actually taxed based on its agricultural value, not market value, saving landowners lots of money in taxes. So, Duffy has a land base that he's able to lease, but there are trade-offs. Some landowners have specific rules about manure being spread, while others are very picky about chemicals used to grow crops.
"Landowners can be picky … so we have to work around those things," Duffy says.
And with land at a premium, it fetches big money for development, so parcels he might have one year are gone the next, forcing him to look for other parcels that might not be as good for growing crops.
The land can hold enough manure to make it through winter. For dry cows and other animals that are primarily pastured, the manure solids are composted, screened, bagged and delivered to local homes and businesses, a second revenue source for the farm.
Sawdust is used for bedding, much of it coming from local woodworking shops in the area. Small breweries in the area also provide brewers grains used in the cows' TMR.
A public dairy
The farm itself looks like a typical dairy farm until you walk into the new barn and see the signs detailing its history and signs above the stalls describing what sawdust and manure are used for.
Great Brook Farm State Park attracts more than 100,000 visitors a year, and during the COVID-19 pandemic that number ballooned, Mark says, especially in the beginning of the pandemic when businesses were shut down leaving people with few recreational options besides going out for a hike.
Duffy's liability insurance is big. In fact, it's one of his biggest expenses.
"The vast majority of people are quite good and we are open to the public, but we've had our issues," he says. "There are some people that misbehave. It's unfortunate, but it comes with the territory."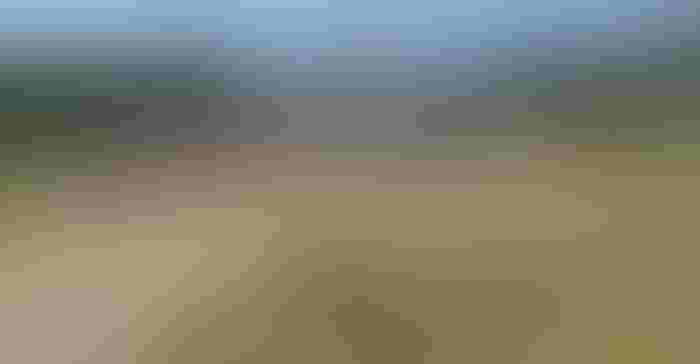 STARTS WITH THE CALVES: Mark Duffy and family are quick to point out that no dairy could exist without a good breeding program. "Thanks to the calves," is what the sign reads.
And compared to years past, everybody, including children, has a camera.
"What we encounter is a lot of people in their previous generation, somebody was in agriculture, but that knowledge is long gone," Duffy says. "But they may have a lot of beliefs that they believe are true, and really what they need is to have somebody say, 'Look, here's the reality. Why do you feed corn? Corn is energy. Oh really, I thought it was bad for cows? Well, I have a nutritionist, and this is why I have a balanced diet.' Everything else like that. So we try to educate them.
"Most of what I do I'd be doing if I was farming in northern Vermont. So we have a responsibility and we try to make sure that what the public sees is positive, but we're big on not lying."
He's also had to battle misconceptions from other farmers, too, who think Duffy and his family have had everything given to them.
"For the first 20 years, there was no barn. In fact, they gave me what had been stripped," he says. "I very much appreciate getting a new barn and it's great, but I would say, first of all, most of the people who know me know that the focus of my life is helping out all of agriculture. And I've done a lot of things to help everybody and to me this is an extension of that.
"This farm will never be mine. Yeah, I appreciate everything that I've gotten. What I've tried to do is go advocate for everybody else and do things, so I'm thrilled that I have friends who've put in robots once they saw how these robots perform."
Subscribe to receive top agriculture news
Be informed daily with these free e-newsletters
You May Also Like
---