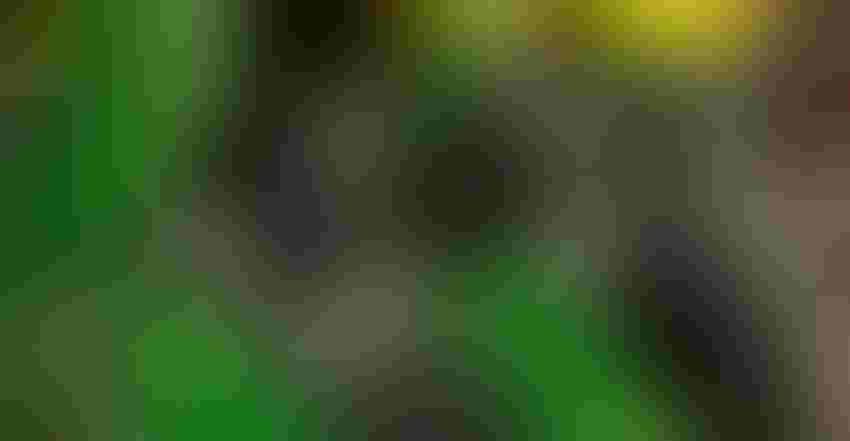 DEPTH CONTROL ON THE GO: With SmartDepth, you can either adjust planting depth manually or link to information from SmartFirmers to automatically maintain planting depth within a desired moisture content range.
Precision Planting
Precision Planting made waves when it introduced SmartFirmer seed firmers, commercially available on a wide scale for the first time in 2018. Now the company is introducing two more precision technologies for planting that could also be game-changers. Both will be tested on a limited number of farms in 2019.
The first is what Precision Planting calls SmartDepth. This technology will allow you to change depth settings on the go. It's the logical extension of SmartFirmer's ability to measure moisture content in the soil. If moisture content isn't sufficient at the current planting depth, you'll have the option to plant deeper into consistent moisture, managing it all from the cab.
The second introduction is FurrowForce. Jason Webster, who oversees Precision Planting's demonstration farm at Pontiac, Ill., told visitors last summer that the closing wheel system on most planters was the one technology that remained much like it was decades ago. Most current planters feature a simple manual adjustment system where you move a lever into one of four slots.
This new system brings precision technology to the task of successfully closing the seed trench, using a newly designed closing wheel system and sensors that lead to automatic downforce adjustment on the wheels.
SmartDepth
A planting expert with another company commented recently that the missing ingredient in controlling the variables that affect plant emergence was controlling depth on the go. He figured that void would be filled soon. Whether he was clairvoyant or just a good guesser is up for grabs.
Bryce Baker, marketing manager for Precision Planting, says the new SmartDepth technology integrates smoothly with the electronic control system currently used with other Precision Planting products. You can use SmartDepth to change depth manually from the cab. Or pair it with SmartFirmers and allow the system to adjust depth automatically based on moisture content.
If you have a SmartFirmer on each row, you can control depth on the go, row by row. If you have one SmartFirmer per section of rows — say two, four or six rows per SmartFirmer — information from a SmartFirmer can automatically lead to depth adjustments in sections of rows.
Spokespeople say you can set a moisture target for soil around seeds. The system adjusts automatically to place seeds where there's adequate moisture for germination.

WHOLE NEW CONCEPT: You've not seen anything like this when it comes to closing wheel systems. Two sets of wheels behind each row firm the soil, and a load sensor leads to downforce adjustments.
FurrowForce
The FurrowForce closing wheel system consists of three components, says Jason Stoller, research and development product manager at Precision Planting. First, notched wheels, which fit where traditional closing wheels normally run, close the furrow by shifting soil inward to ensure proper seed-to-soil contact.
Second, stitch wheels attached by an arm behind the closing wheels firm the soil around seeds to the proper density to keep moisture in.
The third component, linking closing wheels and stitch wheels, is a load sensor that senses weight carried by the stitch wheels and relays it to the 20/20 monitor in the cab. A control module on each row automatically adjusts force applied to the row closing system, Stoller explains.
Follow new developments at precisionplanting.com.
Subscribe to receive top agriculture news
Be informed daily with these free e-newsletters
You May Also Like
---