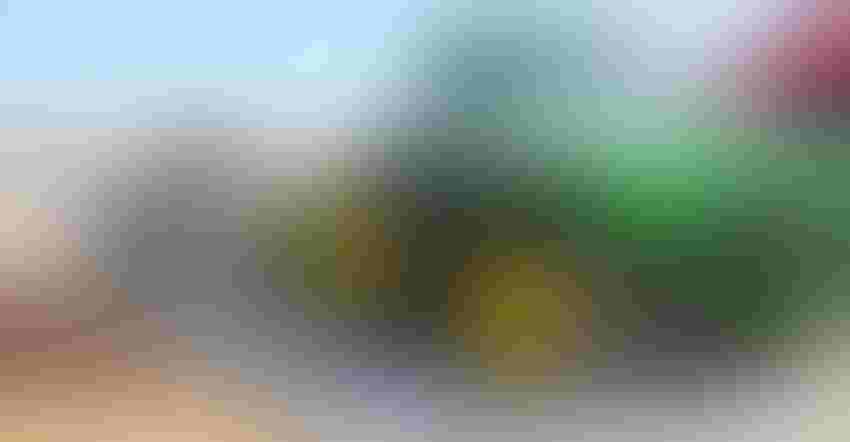 REFILL ON THE GO: This idea makes sense! 360 Yield Center is working on the concept for refilling fertilizer tanks on the go. There is no firm timeline on when it might be commercially available.
If you were a betting person, you would likely bet the Farm Progress Show crew that unearths new products, technologies and concepts at the Farm Progress Show and Husker Harvest Days would have had plenty of time to sit around at this year's events. Who would introduce new technology in this climate?
You would be flat-out wrong. Editors rounded up as many new products as before. The unofficial consensus was that there were probably more new ideas and prototypes introduced this fall than in any other year.
And since those shows in late August and mid-September, even more new things have been introduced. Here's a snapshot of recent launches and announcements. Look for a host of stories on new products and technologies in the coming months.
Safer grain bin
GSI introduced a brand-new concept that makes it much easier and safer to unload grain bins. The goal is to keep you out of the bin. Learn more in this article.
Fill on the go
Visitors packed the stands to watch an ATV catch a planter and refill fertilizer tanks on the go. It's the Sprint system under development by 360 Yield Center. Watch for more information on this one. It's only a concept now, but it could be a game-changer in the future.
Self-propelled baler
You read right! Vermeer unveiled the world's first self-propelled hay baler recently. No more hooking the tractor to the baler! Look for details coming soon.
Machine learning moves forward
Even if you're not sure what "machine learning" is, just know it could be another game-changer. This technology got a boost recently when John Deere purchased Blue River Technology, a leader in machinery learning in agriculture. Why is it exciting? Just for starters, once perfected, you could reduce herbicide use by spraying only where there are weeds.
New Enlist system herbicide
Dow AgroSciences will bring corn hybrids with tolerance to Enlist chemistry to the market for 2018. The only Enlist system herbicide until now was Enlist Duo, consisting of 2,4-D choline plus glyphosate. EPA just labeled Enlist One, a 2,4-D choline product with Colex-D technology with no other herbicides added. Representatives say it allows growers more flexibility in how they use Enlist products.
Sort kernel by kernel
Sweden's BoMill AB has tripled production of single kernel sorting equipment based on orders from Europe and North America. So far the technology has been used mostly with durum wheat, soft wheat, malting barley, spelt and oats. The TriQ machine can sort 25,000 kernels per second, making determinations on presence of the fusarium mycotoxin DON, protein, seed quality and other traits. Basically, it sorts kernels based on internal properties. Seed technology has come a long way from the old Clipper fan mill!
Agco acquires Precision Planting
Precision Planting officially has a new home. Agco closed the deal to purchase the company from Climate Corp. after a deal with John Deere dissolved. Dealer sources say early indication is that Agco will continue the Precision Planting dealer network.
Smart Spraying solutions
Bayer Corp. and Bosch are working together to develop new digital Smart Spraying solutions. One goal is similar to what the folks working on machine learning want to do: Allow growers to spray herbicides only where they're really needed.
New loader technology
How about a front-end loader that can show you the weight of the load and position of the loader? It's an option on the new Zetor System front-end loaders. The new series will be called the ZQ range. Visit zetorna.com.
Subscribe to receive top agriculture news
Be informed daily with these free e-newsletters
You May Also Like
---