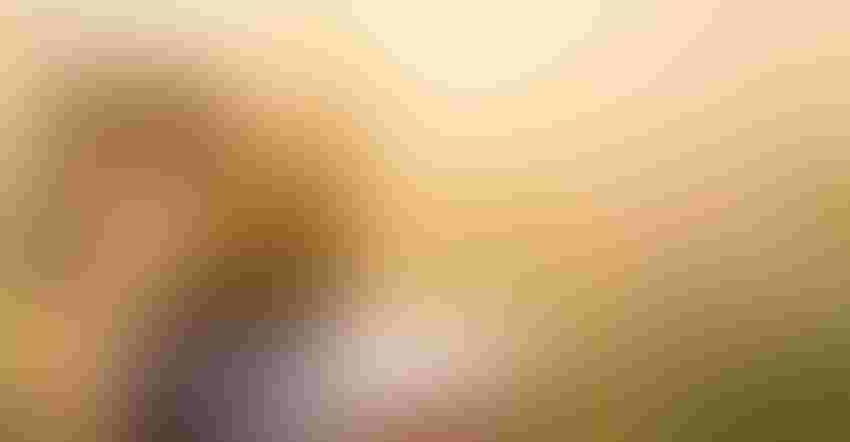 BROADBAND: Nearly $16 million in Kansas Capital Project Funds have been awarded to seven service providers in Kansas to bring high-speed broadband service to rural and underserved parts of the state.
Pekic /Getty images
Kansas Gov. Laura Kelly announced Nov. 4 that $15.7 million will be awarded to seven service providers to bring high-speed broadband service to underserved, economically distressed and low-population areas of the state. This is the first of three rounds of awards from the Kansas Capital Project Funds Broadband Grant Program. This phase of funding will connect more than 1,900 homes, business, schools, health-care facilities, and other public institutions to fast, reliable internet in the next two years.
This funding aims to solve the "last mile" of broadband needed in critical areas. The targeted counties have as few as five locations per square mile, which until now has prevented companies from investing the resources to deliver a quality broadband option. The CPF grant program provides the funding needed to implement high-speed broadband in these areas of the state.
The first round of grant recipients include:
Craw-Kan Telephone Cooperative. Anderson and Allen counties. $4,58 million to connect 385 premises

Giant Communications. Jackson County. $895,295 to connect 163 premises

MT Networks LLC. Coffey County. $2.6 million to connect 326 premises

Nex-Tech. Thomas County. $541,320 to connect 64 premises

Pioneer Communications. Hamilton County. $202,484 to connect 54 premises

S&A Telephone. Lyon County. $3.7 million to connect 421 premises

Totah Communications. Montgomery and Chautauqua counties. $3.25 million to connect 500 premises.
KLA Young Stockmen's Academy applications open
The Kansas Livestock Association is accepting applications for the 2023 Young Stockmen's Academy class. This will be the 17th class since the program began in 2006.
YSA consists of four seminars throughout the year designed to help young members learn more about KLA, the legislative process, agricultural advocacy, agribusiness, the retail food business and various segments of the beef and dairy industries. Applications can be found at kla.org/programs/young-stockmens-academy or by contacting Shelbi Wiggs at [email protected]. The deadline to apply for the 2023 class is Dec. 16.
Nominations open for environmental stewards
National Cattlemen's Beef Association is now accepting nominations for its 2023 Environmental Stewardship Award Program. Since 1991 the ESA Program has recognized outstanding practices of cattle producers across the nation in conservation and stewardship.
Any individual, group or organization is eligible to nominate one individual or business raising or feeding cattle. Individuals and families may not nominate themselves, although nominees may be involved in the preparation of the application. Past nominees are encouraged to resubmit applications; however, previous winners may not reapply.
Award winners are selected by a committee of representatives from universities and conservation organizations as well as federal and state agencies. For guidance, the judges consider the management of water, wildlife, vegetation, air and soil, along with leadership abilities and the sustainability of the business.
Seven regional winners will be recognized at the 2024 Cattle Industry Convention in Orlando, Fla., in February 2024, and the national winner will be announced at the Celebration of America's Land Stewards Event in Washington, D.C., in spring 2024. Travel and registration are provided by ESAP for winners. Learn more at environmentalstewardship.org.
Subscribe to receive top agriculture news
Be informed daily with these free e-newsletters
You May Also Like
---