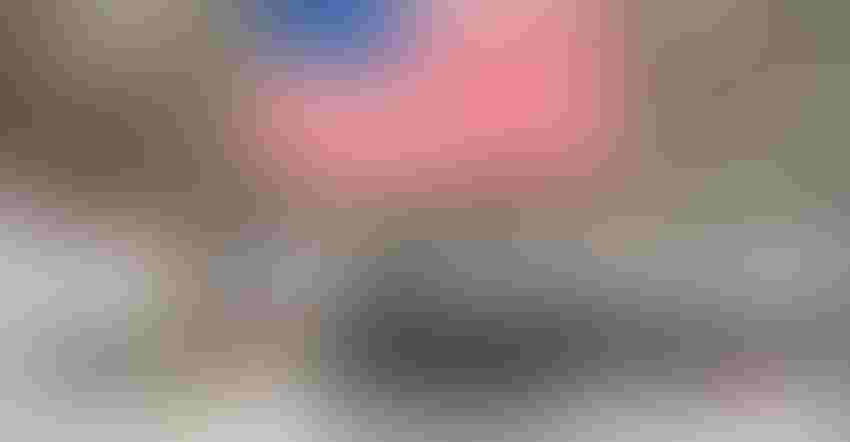 ELECTRIC POWER: Monarch's flagship MK-V model 40-70 horsepower autonomous/electric tractor will begin rolling off assembly lines by the end of 2022.
Monarch
Monarch Tractor president and co-founder Mark Schwager is leading me through a vast, mostly empty warehouse that company leaders say will soon become North America's first new tractor factory in a century.
"It doesn't look like a lot now but we expect to produce at least 2,000 tractors here by the end of next year," he tells me.
The tractor in question is the company's flagship MK-V model 40-70 horsepower electric/autonomous vehicle. It will start rolling off assembly lines sometime before year's end, going to work mainly on grape and specialty crop operations not far from the company's Livermore, CA headquarters.
Launched in 2020, Monarch has big dreams to build both high and low hp vehicles for farms worldwide, spurred by a labor crunch and ever-growing demand for carbon-friendly sustainable food production from zero-emission vehicles.
So far farmers like the idea. They have been putting down deposits for the tractors, which start at $58,000, plus a subscription. Some plan to buy as many as 10 machines.
"If we prove to be successful they will buy more," predicts Schwager.
Proving their value
We met with Schwager as the company was taking its fleet from farm to farm in week-long trials. The trials start with humans in the tractor seat, then switch to driverless activities which include 'training' the tractor to run autonomously, says Schwager, who formerly headed up the Tesla Gigafactory and led the manufacturing program for Tesla's collaboration with Toyota for the Rav4 EV.
"We take the driver off the seat and let them run multiple tractors at the same time," he says. "It's pretty exciting because they get to up-level their skills and become a fleet manager, not just a tractor driver."
The trials allow Monarch engineers to learn from real-world farming and put those learnings back into the vehicle. The tractor's battery can go for 10 hours and if operations require more time, farmers use a swap cart to put in a new battery while the first unit gets charged (4 to 5 hours).
"We're packing a lot of energy into these batteries, because we know we're going to face the same issues as with electric cars—the range anxiety issue," says Schwager.
The trials also ensure farmers (and designers) that the machine is robust enough to withstand years of daily farm abuse. 
While these vehicles are definitely high-tech, Monarch designed the tractor so that farmers could make their own repairs.
"We can deliver information to the farmer and tell them exactly what to do using the connected capabilities of the tractor," says Schwager. "They have the right to repair but also have the guidance from us to be able to do it correctly in a way that preserves the tractor's ability to operate correctly."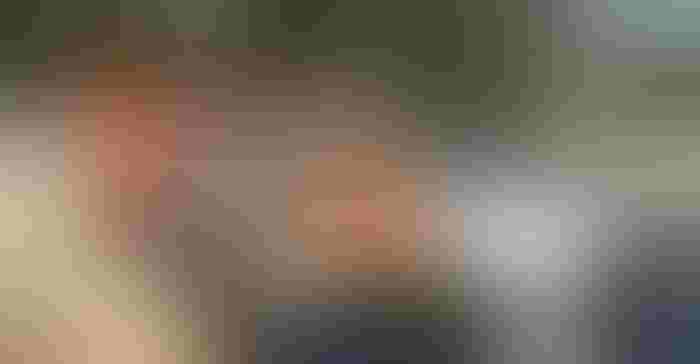 Safety guardrails
The tractor has multiple safety guardrails in both manual and autonomous mode. If a driverless tractor is working and a human walks up to it, the machine gives an audible alert, stops, and turns off the PTO.
Once the human walks away it will do a 360 view and continue its work. If something gets in the way of the tractor, the front camera will stop the tractor and send the fleet manager an alert on phone or laptop; you can check your laptop and if it's just a tumbleweed, tell the tractor to continue, or you can come out and remove the object. An alarm sounds if you're entering a side slope and if the tractor nears a tipping point, it stops. Any time someone's hand goes near the PTO, a downward-facing camera sees it and stops the machine. 
"It is a much safer tractor," says Schwager. "We know 140 people die each year from collisions, rollovers, and PTO entanglements. These technologies eliminate all of them."
The tractor uses GPS, RTK, LTE and vision-based tech for autonomy. You can manually 'record' a route and the tractor will record everything that the operator does. So if he or she raises the hitch or lowers the hitch at a certain point in the trip, or turns the PTO on and off, it will record and then replicate on its own.
Compelling ROI
The bells and whistles are cool, but Monarch is counting on great ROI to win over buyers, mainly from fuel, labor, and maintenance savings compared to 'conventional' tractors.
"If we can demonstrate that the economics are better using a different method, a different platform, and different energy source, people respond to those benefits and they will adopt these different methods in order to make more money," Schwager notes. "We're not doing innovation for innovation sake; we're doing it for the economic benefit of both the farmer and the end user."
Yes, end users matter. Food companies are scrutinizing supply chains to improve sustainability and lower carbon footprints. An electric vehicle checks that box (although admittedly that electricity may originate from fossil fuel sources). But even without the sustainability angle, recent run-ups in fuel prices have people giving electric vehicles another look. 
"Electricity is cheaper than fuel," says Schwager. "Based on summer gas prices and assuming 1,000 hours of use per year, our vehicle will save you about $6,000."
Then there's labor. If you can get your tractor driver off the seat after they've trained the tractor, you can turn that driver into a fleet manager who manages six to eight autonomous tractors. For specialty and wine crops, this is a no-brainer.
"If you can do that you're saving five to seven head count in associated labor cost," notes Schwager.
"That becomes very compelling for the farmer. They are struggling to even find people to work these jobs, let alone pay for them. So the opportunity is for somebody who's a big part of the farm to level up their skill set."
We've seen this in manufacturing. In the last 40 years automation has paved the way for a tripling of productivity. What's happened? The people who once assembled product are now managing and maintaining equipment.
Row crops ahead
While you may not be in the market for a 40-70 hp tractor, corn and soybean farmers may still see Monarch's technology -- in another blue vehicle.
"While our brands will be completely different, CNHi is an investor in Monarch and Monarch has licensed its electrification to CNHi to use on its tractors," says Schwager. "We have every intention to grow our own brand and product, but they have 11,000 points of sale around the world that is available to us. That means we don't have to go build that dealer network. We see that as a major strength of the partnership."
Will Monarch build its own higher hp tractors? Yes, but right now electrification, from a weight and duty cycle standpoint, probably doesn't work above 120 hp, says Schwager. "Battery technology will improve year after year. About 50% in five years is the rule of thumb we use for battery technology improvement. That means we could get to 200 hp electrified tractors by the end of the decade."
Company leaders see a future where these electric/autonomous tractors will compete in the Midwest, pulling planters and field cultivators through corn and soybean fields—but on a different scale than today.
"The challenge would be in adopting a different way of farming with smaller vehicles yet more of them, working 24/7 autonomously—that is a departure for the way row crop farms work today," says Schwager. "That's the challenge we need to get over.
"There will be some farmer who becomes that first customer who makes that bet on a portion of their land, and we will be with them every step of the way to make sure they are successful."
Learn more about new ag technology in our New Tech Now series.
Subscribe to receive top agriculture news
Be informed daily with these free e-newsletters
You May Also Like
---