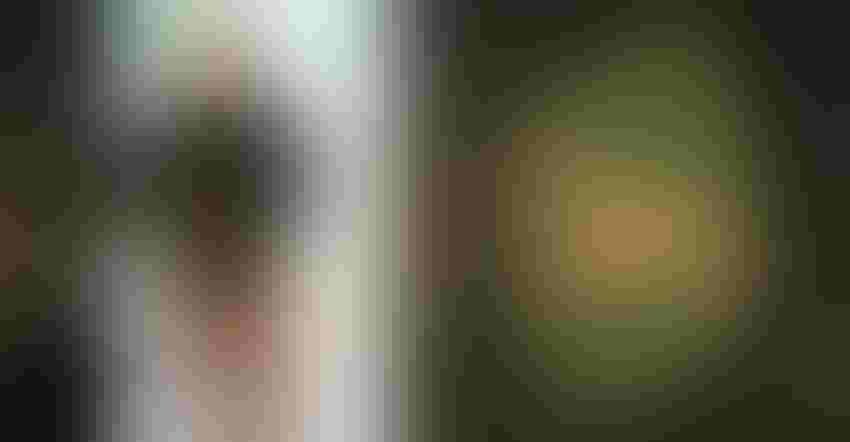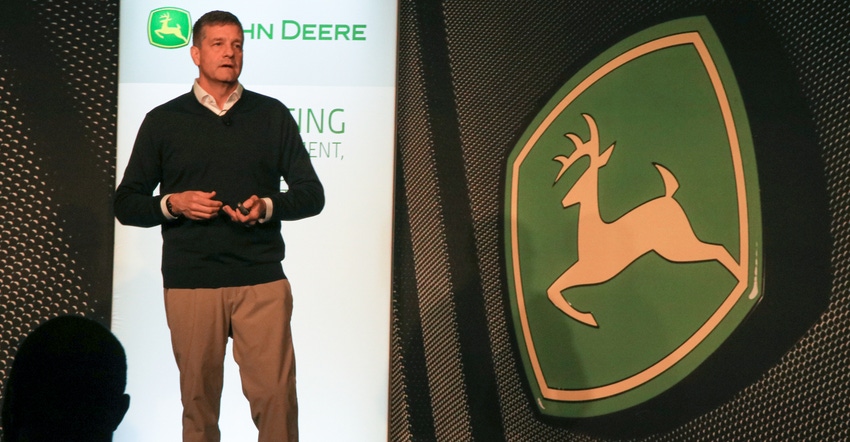 IMPROVING: Lane Arthur, director of digital solutions at John Deere, says the manufacturer's application programming interface is continually improving, allowing software companies to bring more data in and out.
The number of connected software companies added to John Deere Operations Center has grown from zero seven years ago to 150 today. And nearly all of them have their own interface for managing data.
That's why at a late January conference in St. Louis, where developers and dealers from John Deere met with connected software companies, the ag manufacturer announced new capabilities in early releases of its application programming interface, or API.
Software providers ranging from farm data company Granular to aerial imagery analysis company Intelinair are tapping into the APIs to use the Operations Center as a two-way street for the flow of data. In the past, Melissa Neuendorf, senior product lead at John Deere, says it was more of a one-way street — with Operations Center field boundaries and data going one way to help with analysis within a startup's app.
But at the request of customers who use services like Intelinair to speed up scouting their fields, more and more data is flowing back the other way. In 2020, for example, an early release of the API allows connected software companies to move tags and on-the-ground photos of damaged areas in a field automatically from their independent interface to the Operations Center app.
"One of the things we're trying to emphasize with connected software companies is that our customers want their data in one place," says Lane Arthur, director of digital solutions at John Deere. He attended the St. Louis conference for its seventh year with a record-breaking 700 attendants.
"There are lots of innovative ideas that John Deere won't come up with," he adds. "We want to create an environment where other companies can do that and flourish. The easier we make integrating with their solutions, the simpler that we make our farmers' lives."
Tillage tool
For the first time, a 2020 beta version of Operations Center can now take in data from connected tillage implements other than those made by John Deere. This allows Operations Center to pool almost all the data that comes off a field, as tillage implements were the last "dumb iron" to be outfitted with sensors; sprayers and planters generally came first and have several integrations from non-John Deere manufacturers to Operations Center.
"We actually have a variable tillage tool, outfitted with sensors that send data back to the Operations Center," says Arthur, referring to the 2660 Variable Intensity tillage tool, available since 2018. "Deere's done a nice job with planters and sprayers, tillage now, and tractors. Connected machinery is still developing. And if you think about it, we haven't had smart tillage instruments for long."
Dealers have input
Dealers have asked for additional capabilities within the Operations Center. For example, there's a map layer that shows fuel consumption, and solutions like that often come after dealerships such as 21st Century Equipment in western Nebraska and eastern Colorado request it, says Justin Childears, integrated solutions manager with 21st.
He adds that requests to John Deere developers for conforming with third-party data or adding new capabilities within Operations Center usually originate from growers. Since they cover a wide region, many of 21st Century Equipment's customers need unique solutions.
"We don't have exclusive alignments with any software companies in particular. Our dealership is probably a little unique in that, but we've purposely chosen that path because most producer requests are very specific to their operation and don't always scale well," Childears concludes.
Subscribe to receive top agriculture news
Be informed daily with these free e-newsletters
You May Also Like
---