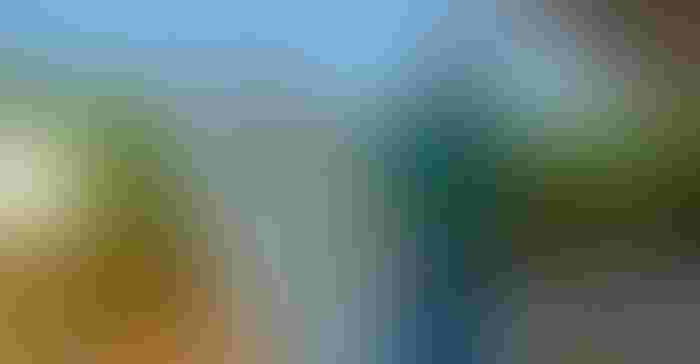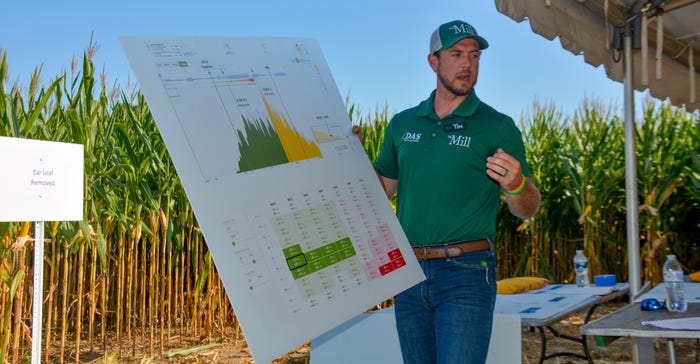 Farmers have choices when it comes to prescriptive farming tools to better manage nutrients and hit a predetermined yield target for corn or soybeans.
But things happen during the season, whether it's by Mother Nature's doing, lower crop prices or something else that can throw a wrench in any farmer's plan.
In the Mid-Atlantic and Northeast, where input management is critical, using an in-season decision tool can be helpful to improve yield potential and, more importantly, profitability.
Tim Hushon, co-leader of the Decision Ag Solutions Program for The Mill in Maryland, demonstrated what an in-season decision tool can mean for a farm's bottom line during the company's recent crop showcase in White Hall, Md.
Research plots were set up at Clear Meadow Farm to test the use of a nitrogen model, Winfield United's Field Forecasting Tool, that calculated nitrogen needs and recommended top-dress nitrogen rates.
"The other thing we wanted to do was not just look at a model-vs.-check comparison, we also kind of wanted to look at timing because that becomes a little more key when we dive into the FFT model," Hushon said.
Each of the plots had the same preplant nitrogen — 130 pounds of nitrogen — but different top-dress amounts based on what the tool recommended: an early, mid and late plot with controls for each that applied 90 pounds of nitrogen at top-dress.
The tool used in-season crop data reports, weather reports, seed and planting data, and other things to recommend various top-dress amounts.
In the early plot (June 1, V4 corn stage) it recommended 75 pounds of nitrogen. In the mid plot (June 10, V6 growth stage) it recommended 75 pounds. In the late plot (June 24, V10) it recommended 50 pounds.
Hushon said the lowered recommendation in the late plot might have been due to the fact that the tool saw that there was already yield potential lost and, based on the cost of nitrogen and the price forecasted for corn, pulled back on the late N recommendation.
Unlike other programs he's used, though, Hushon said the tool not only predicted bushels per acre based on the top-dress amount, but also dollars per acre in potential profit based on the cost of nitrogen and bushels per acre produced.
For example, in the mid plot, the tool recommended 75 pounds of nitrogen, just like the early plot. At the 90-pound amount, it estimated that the plot would've produced an additional 22 bushels per acre and $20 an acre in additional revenue. But Hushon said the 75-pound recommendation was better economically because the high cost of nitrogen would've canceled out any potential gain in bushels based on the price of corn.
Bottom-line profitability is what an in-season tool can help a farmer home in on, said JT Demar, precision ag specialist for Winfield United.
"Oftentimes it's about 1-to-1 nitrogen for bushels. But this year it was super cold, super wet at planting, maybe some frost. You couldn't really get in the field," he said. "That's what the tool focuses on. Maybe you couldn't get in the field and hit that full potential early on. Well now, so how can you get back in and more efficiently and economically, and get the most of N usage? We're trying to get the most profitable acreage on your farm."
The crop showcase also featured a demonstration of what happens to corn when leaves are taken off at tassel. The goal was to demonstrate the effects of stress on areas of the stalk and how yield potential can be reduced.
Click through the slideshow to see pictures of the demonstration.
Subscribe to receive top agriculture news
Be informed daily with these free e-newsletters
You May Also Like
---